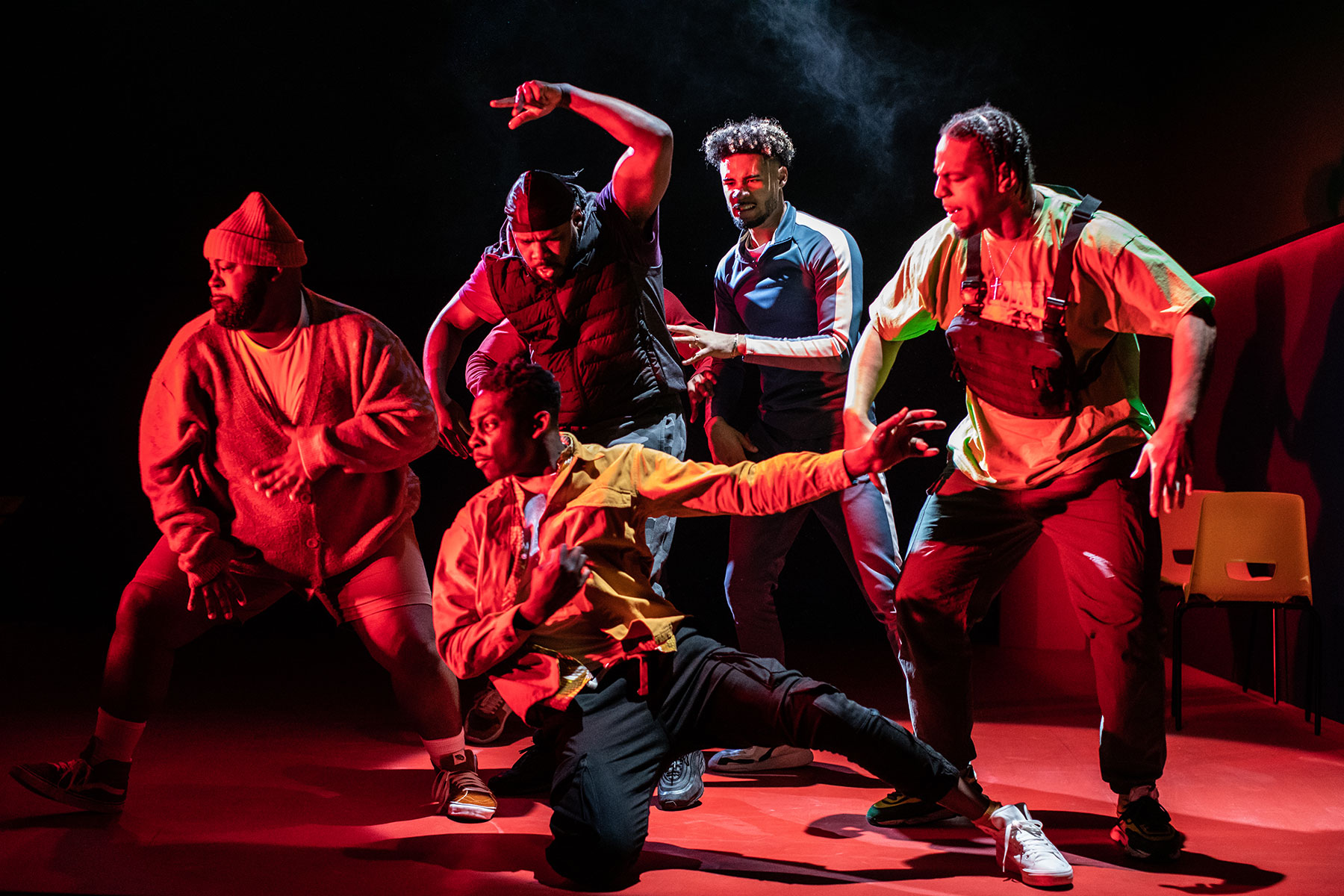 The curtain opens to reveal six young black men holding court as they slowly emerge from their entwined huddle into contemporary dance. It's bold, beautiful and perhaps not the opener expected from a play entitled For Black Boys Who Considered Suicide When The Hue Gets Too Heavy.
Award-winning playwright Ryan Calais Cameron cleverly shatters misconceptions with a narrative that takes the audience on an emotional rollercoaster through movement, music, storytelling, and verse.
"The excellent cast are triple threats who seamlessly transition between acting, dancing, and singing"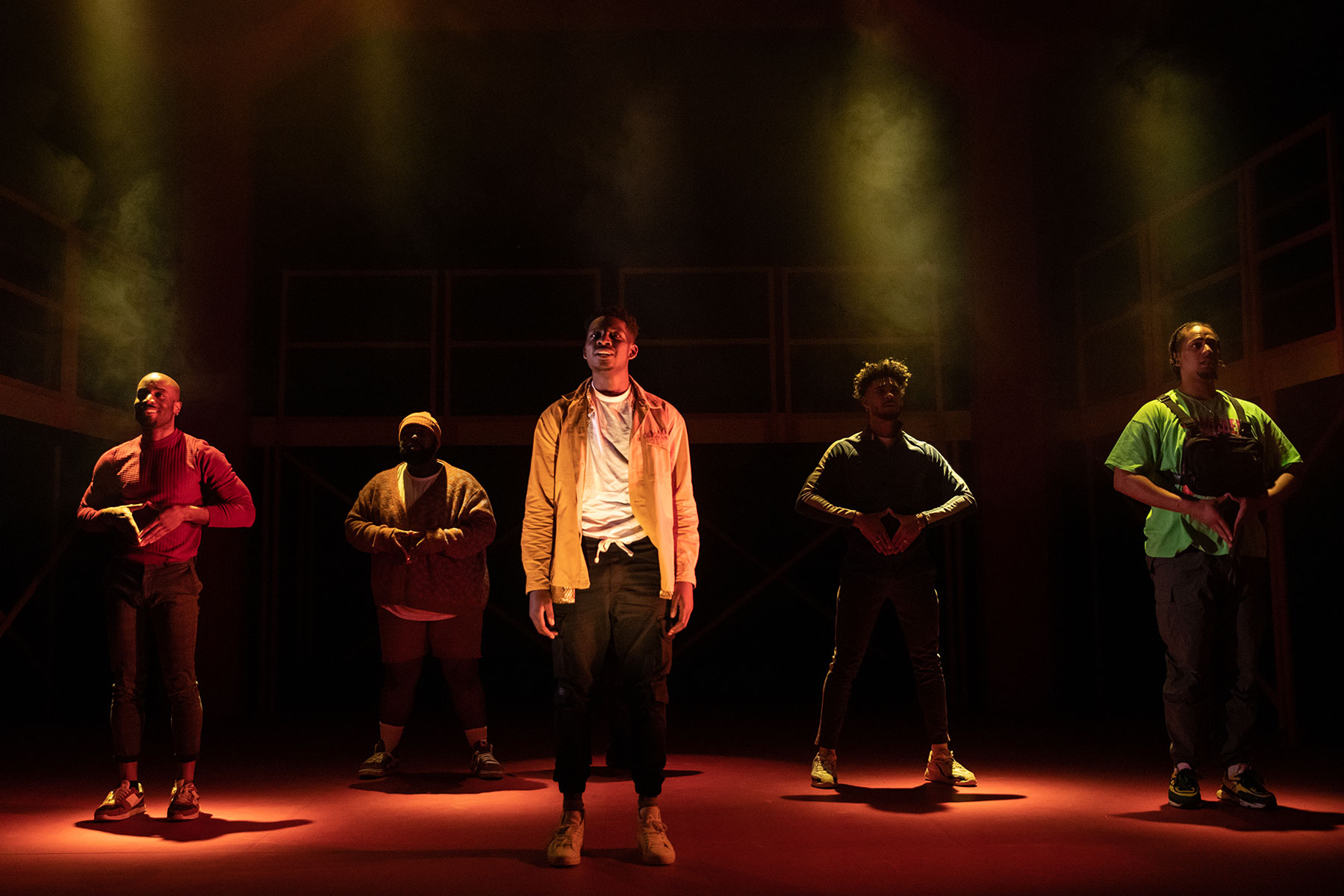 Inspired by the seminal work of US playwright Ntozake Shange's For Coloured Girls Who Have Considered Suicide / When the Rainbow is Enuf, Cameron conceived the play in the wake of Trayvon Martin's killing in 2012. Despite its origins, it's surprisingly filled with joy and laughter, which spills out into the auditorium.
Performed on a pared-back, multi-coloured stage, the excellent cast are triple threats who seamlessly transition between acting, dancing, and singing. Jet (Nnabiko Ejimofor), Onyx (Mark Akintimehin), Pitch (Emmanuel Akwafo), Sable (Darragh Hand), Obsidian (Aruna Jalloh) and Midnight (Kaine Lawrence) form the brotherhood who carry the powerful narrative between them. It doesn't go unnoticed that the actors, all instantly likeable, also represent archetypes of black men, like the light-skinned sweet boy and the roadman.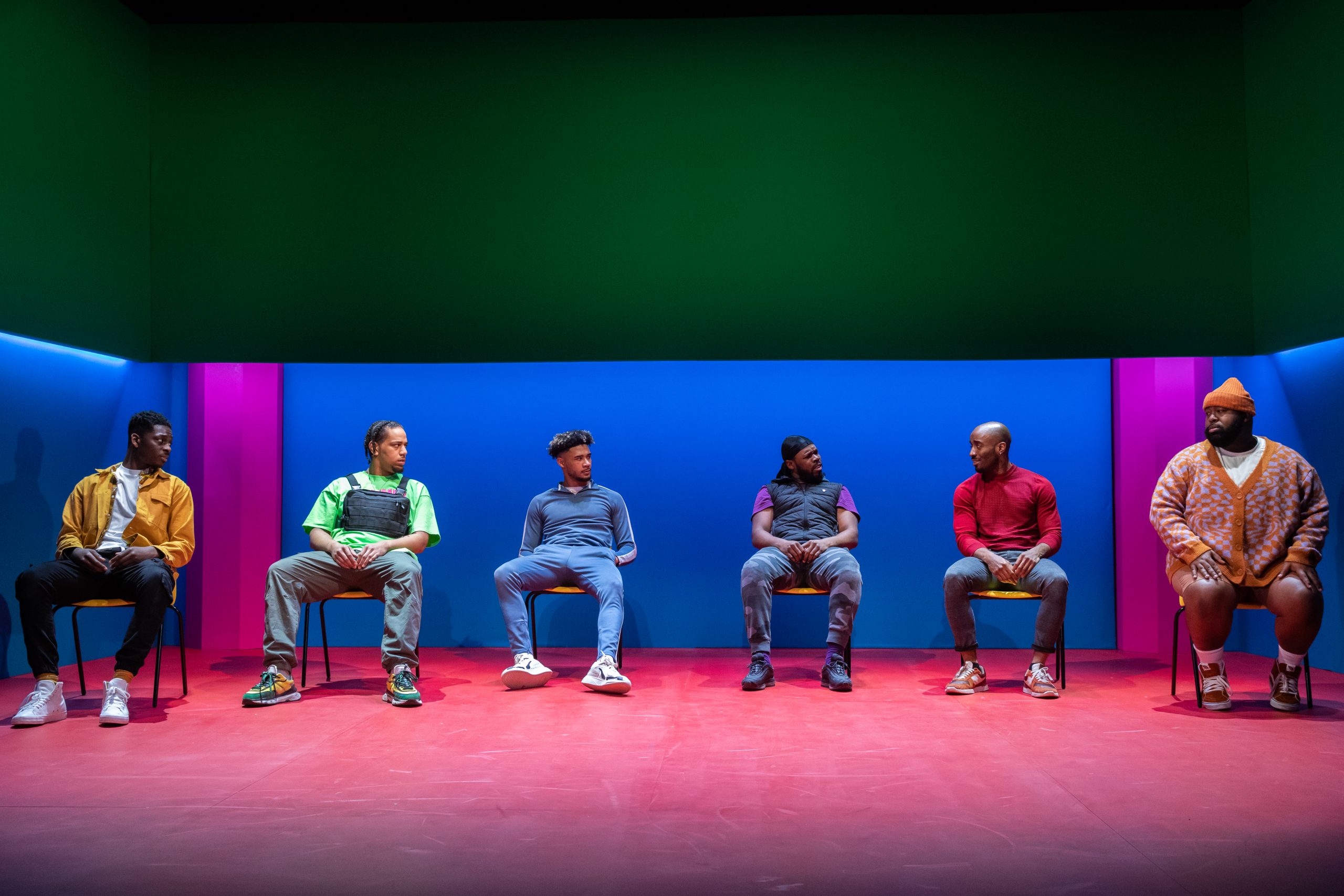 Cameron's compelling script challenges traditional concepts of black masculinity and confronts the current crisis facing black men. Stemming from early years in the school playground where six-year-old talks about the curse of being black to the anger and humiliation of stopping and searching as a teenager. Cameron doesn't shy away from the raw, authentic themes – toxic upbringings, trauma, and self-destruction – that have plagued black men all their lives.
There are also discussions around reclaiming the N-word and colourism, with light-skinned Sable's self-described "peng privilege." It's all there, as well as the relentless nature of navigating a society where black males often feel voiceless and ignored. Bold and witty, the script is creatively peppered with old school R&B, dance and grime, much to the delight of the audience.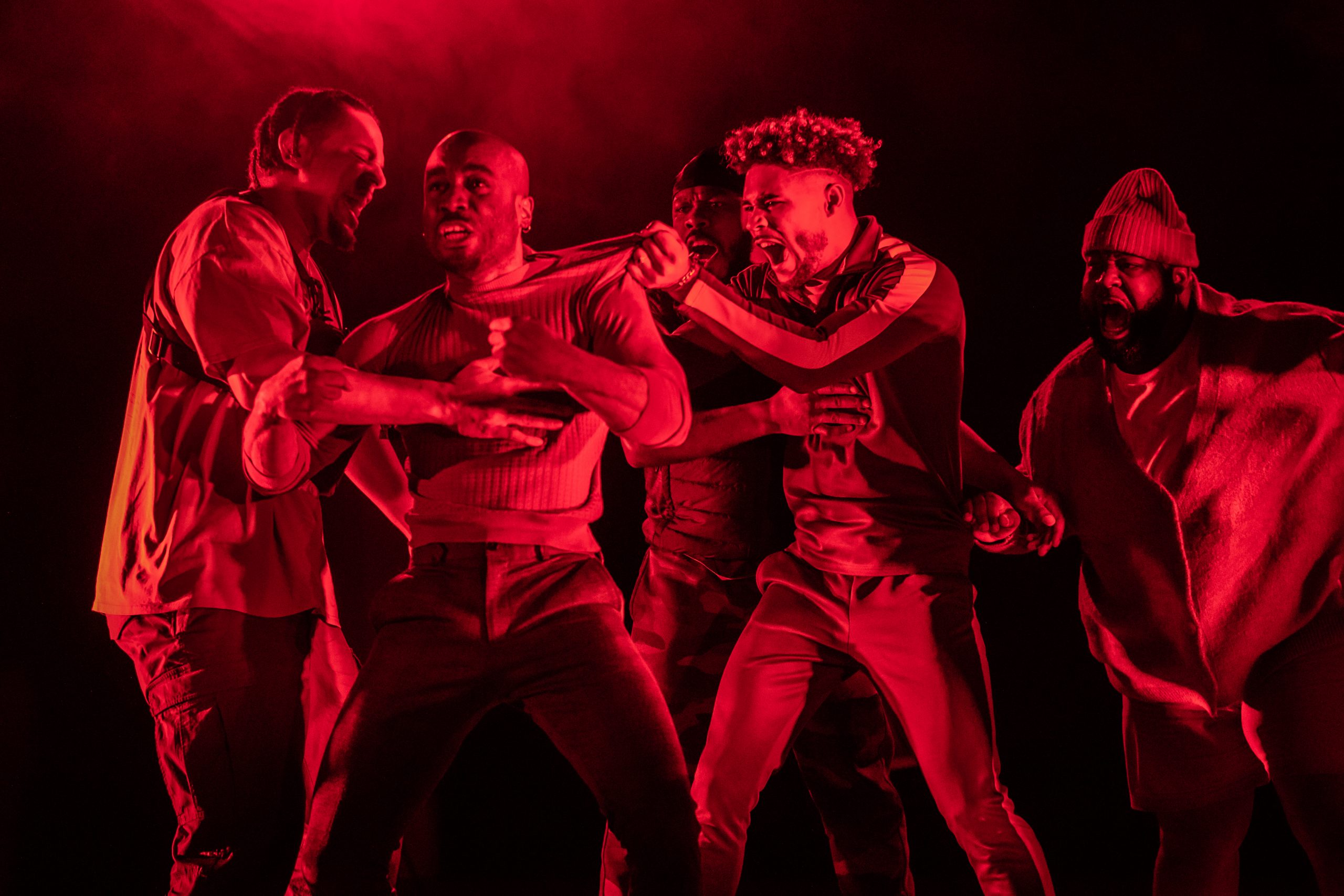 The climax, which features blades, blood and bravado, is tragic, but sadly all too familiar for many. Squashing their differences and embracing for an emotional finale, the discussion turns to suicide, which increased among black men during the pandemic. With underlying issues such as masking their emotions to being groomed to accept bogus notions of hyper-masculinity, the resounding resolution calls on black men to love themselves. With self-love, they can learn to love one another and recognise the redeeming qualities which make them such a formidable force to be reckoned with.
"This production is pure class. Clever and captivating…"
"And this is for the black boys who have considered suicide but decided that our stories must be told and our joy forever rising and our strength as much as our vulnerability has got to be as strong as our ancestors," are the last poignant words to echo across the stage, before the lights go down and the audience exhales.
Fittingly dedicated to Cameron's four sons, whom he affectionately refers to as "Daddy's beautiful boys," this production is pure class. Clever and captivating, it's a love letter to young black men, our future kings. We love you; we support you and we need you. The world needs you.
NEED TO KNOW: For Black Boys Who Have Considered Suicide When The Hue Gets Too Heavy by Ryan Calais Cameron is playing at the Royal Court Theatre, London until 7 May.