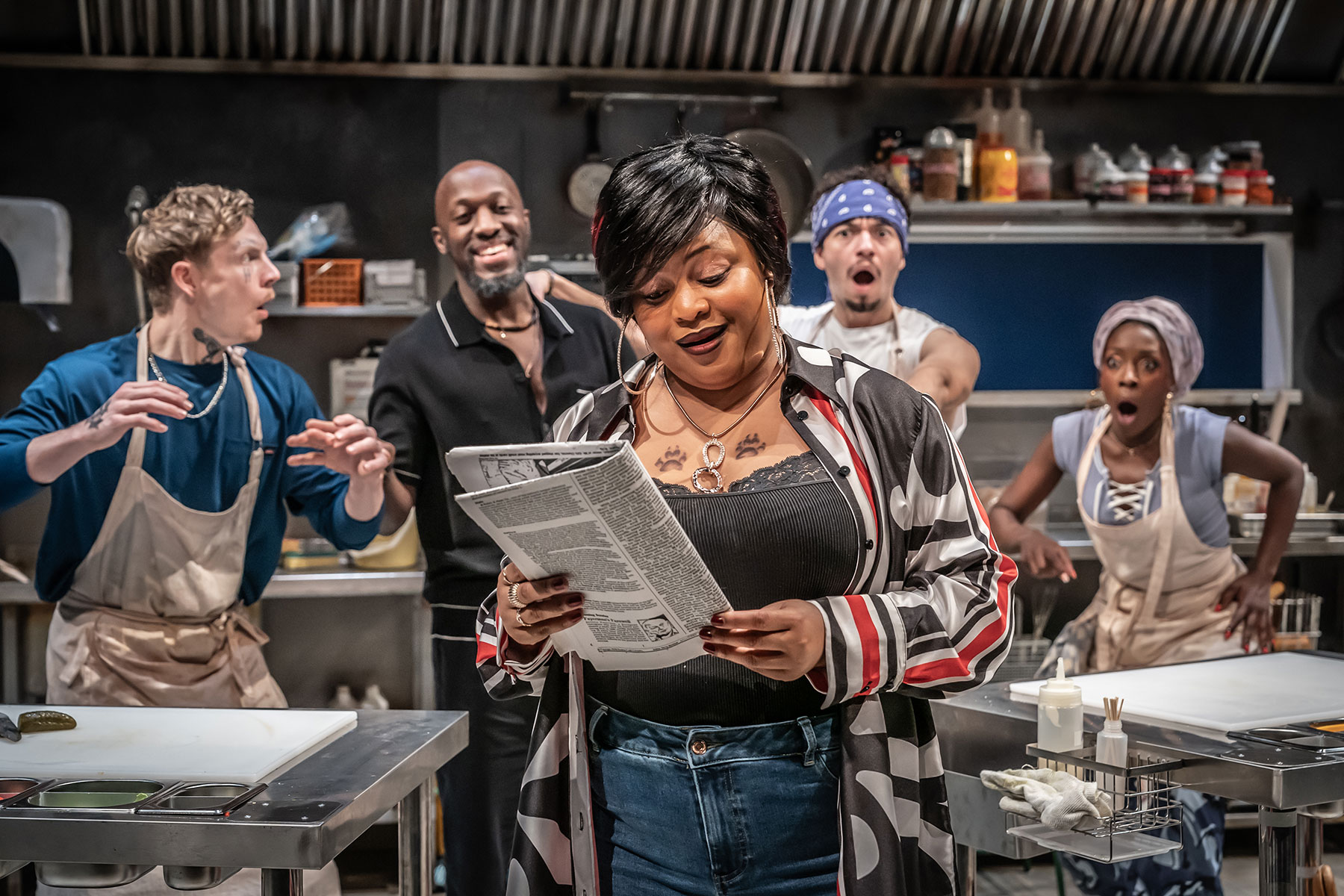 This piece deals with the troublesome concept of  'personal redemption beyond social transgression'; specifically, how to become a fulfilled, confident and upstanding member of society, having once been written off, shunned and incarcerated.
Bearing in mind that America is deemed to be a 'Christian' society – their constitution's provisions regarding religion notwithstanding – it seems that its penal system veers far closer to the Old Testament teachings than The New… especially regarding matters of potential recidivism.
Indeed, it is often the same prejudices and stereotypes held and imposed by society that create the circumstances for a convict's initial incarceration, and any subsequent imprisonment.
As a result, it is often only bad accommodation and poorly paid – and regulated – jobs that ex-convicts can look forward to upon release…if they're lucky. The scene is now set for Lynn Nottage's Clyde's, a trucker's diner in deepest Pennsylvania; miles from anywhere, yet still – for its four main sub-minimum wage employees – a start-point for distant, fresh horizons.
None of the four ex-cons are irredeemably 'bad': 'Montrellous' (Giles Terera) is an older cook seeking redemption by adding his spirit to the perfect sandwich. He, in turn, attempts to guide his fellow 'diner disciples' – tattooed ex-gang member 'Jason' (Patrick Gibson), Hispanic addict/ romantic 'Rafael' (Sebastian Orozco) and conflicted, young single mother 'Letitia' (Ronke Adékoluéjó) – in the finer points of sandwich-making and hope.
Both offering a 'fresh start'- and seemingly attempting to stymie their every attempt at redemption – are Clyde  (Gbemisola Ikumelo), the hard-bitten, thick-skinned proprietor of the establishment.
She appears to take a personal affront to any thoughts – or culinary deeds – her employees lend towards a 'better life' or 'hopeful tomorrow'; almost as if to remind them of their journey or hers. But she is conflicted – often teetering on the edge of optimism, only to dash it away with a sneer or a disparaging gesture… lest hope violate her heart (once again?).
It is inferred that she has become the victim of previous attempts at trusting her ex-employees –  attempting to raise the standard of the diner and, by extension, her life; only to be laid low… financially and spiritually.
Clyde's is an interesting tale, told with clarity. The quality of the writing and the acting – especially Giles Terera's guru-like 'Monty' – as well as Lynette Linton's sure-handed direction – kept things both heartfelt and uplifting.
Ultimately, this is a piece about whether a human should be judged by one (negative) stage in life, or whether room should be left for other – as yet, undreamt of – ingredients. A fine recipe, indeed.
NEED TO KNOW:
Clyde's plays at the Donmar Warehouse until 2 December 2023 |
See listing