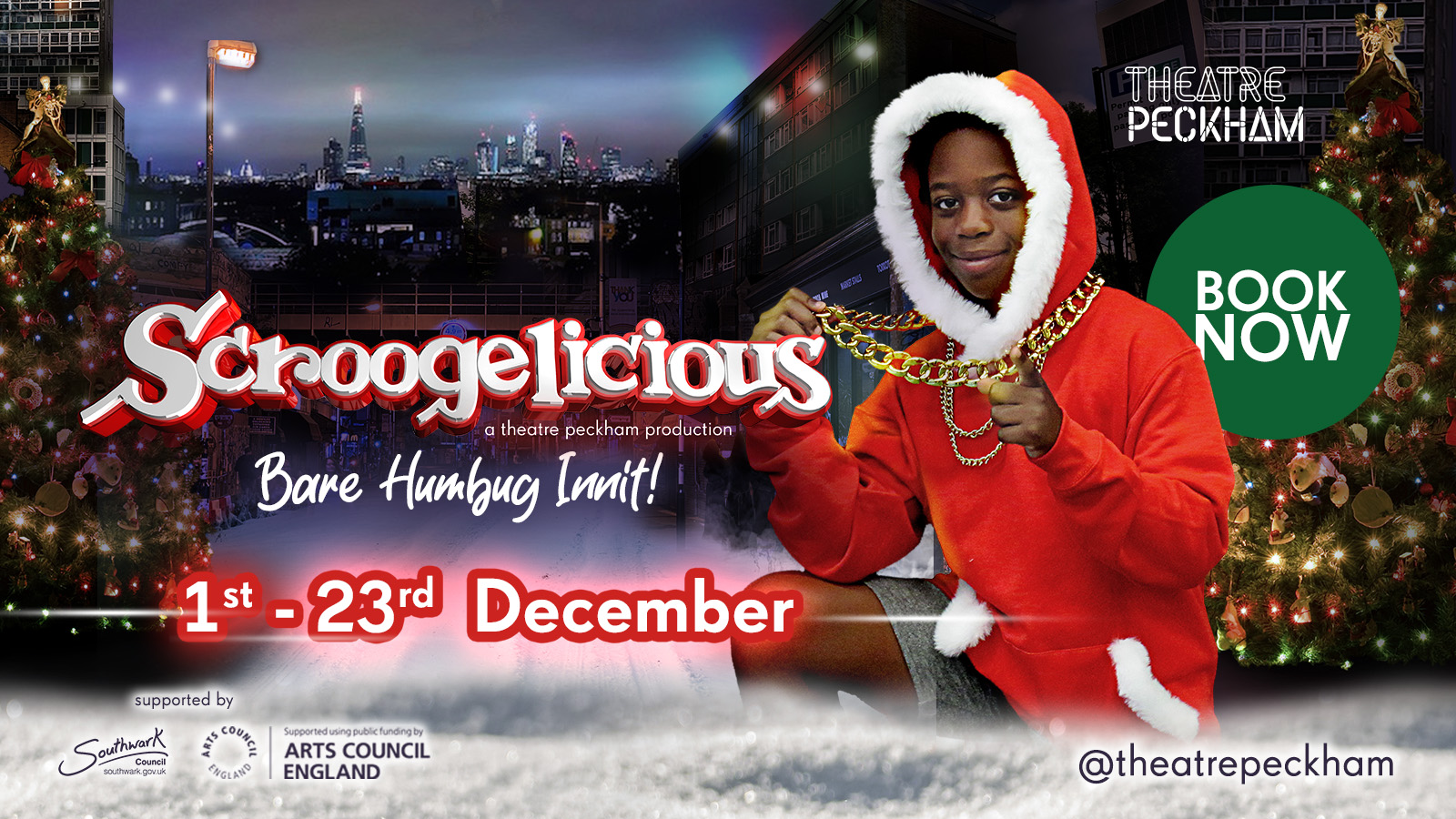 A big-hearted production based on Charles Dickens's immortal classic A Christmas Carol, scripts and lyrics were written by Geoffrey Aymer  (The Wonderful) and Jordan Xavier (music). Feel-good, funny and full of joy, this cracker of a production immerses the community in this uplifting Christmas tale. Theatre Peckham Scroogelicious fills the auditorium with music, mischief and merriment.
Christmas is coming, but one man isn't happy
Mention of the word makes him irritable and snappy
He's all about his wealth, you see, and from his lofty station…
His vision for ol' Peckham is pure gentrification
Some say he's heartless, greedy and ambitious
But sum up his traits; he's simply SCROOGELICIOUS
"Christmas?! That's bare humbug, innit!"
NEED TO KNOW: Scroogelicious is at Theatre Peckham from 1-23 Dec 2022. Suitable for all ages. Running time: 2 hours with interval.