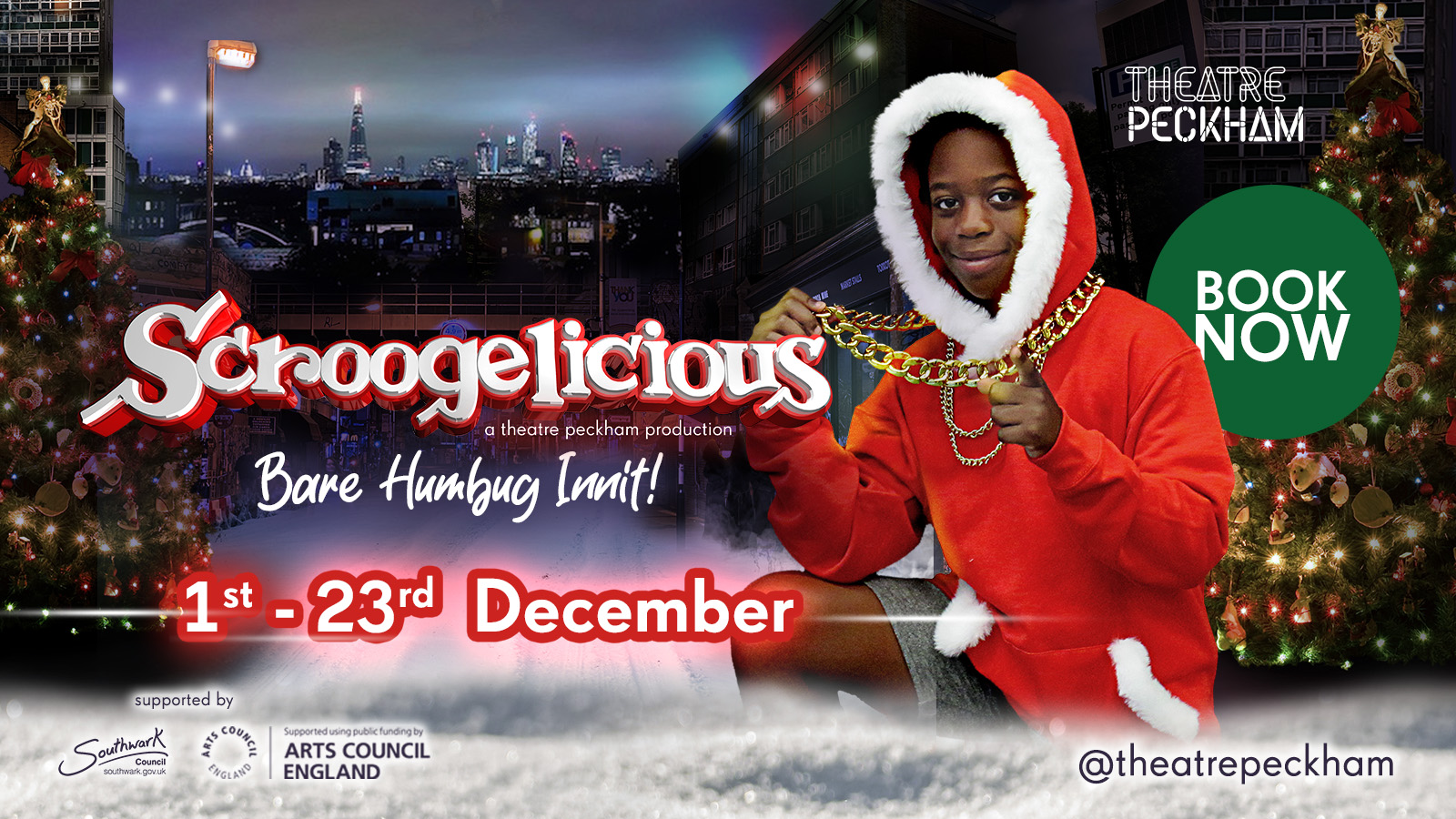 Join us on Saturday 10 December, 1pm for the next Afridiziak x Dope Black Mums theatre meet-up and as it's Christmas, this one is a family show. For our December meet-up, we thought it would be nice to pick a show that all ages can enjoy.
We've negotiated £7 discounted tickets to see Scroogelicious on Saturday 10 December 2022, 1pm at Theatre Peckham.
Scroogelicious, is a big-hearted production based on Charles Dickens's immortal classic A Christmas Carol, scripts and lyrics were written by Geoffrey Aymer (The Wonderful) and Jordan Xavier (music).
Feel-good, funny and full of joy, this cracker of a production immerses the community in this uplifting Christmas tale. Theatre Peckham Scroogelicious fills the auditorium with music, mischief and merriment.
You can read more about Scroogelicious here.
---
Redeem this offer:
To redeem your discounted tickets to see Scroogelicious on Saturday 10 December, please head to this link here and use code SCROOGEDPXAD.
If you're coming, let me know by dropping me an email. Hope to see you there. Please spread the word and let friends and family know, too.
---
About the Afridiziak and Dope Black Mums Theatre Meet-Ups
Our meet and mingles are hosted by Nina Malone from Dope Black Mums and Sophia A Jackson from Afridiziak. All are welcome.
Want to host us for a meet-up at your theatre? Please let us know by emailing sophia@afridiziak.com.
Scroogelicious – Theatre Peckham