White Witch, the stage play, by the celebrated Jamaican Playwright Barry Reckord, returns to the London Stage at the Bloomsbury Theatre for a two week run in September 2021. The play was presented and produced at the Chelsea Theatre in April 2017, by Thee Black Swan Theatre and Opera Company, directed by Joe Charles.
The White Witch (of Rose Hall, Jamaica), tells the story of a young white woman who falls in love with a black man at the time when their love is forbidden. The play deals with the fallout from their relationship, from forced marriage to barbaric punishments which provoked communities and inspired uprisings. The setting of the play, Rose Hall, is one of Jamaica's best known Tourist attractions.
Based on a true story, set around Rose Hall in 18th Century Jamaica, White Witch is a tale of mysticism, love, cruelty and revenge, cast against the Atlantic slave trade. This is a powerful, moving and thought provoking play. Theatre goers are in for a post lockdown treat.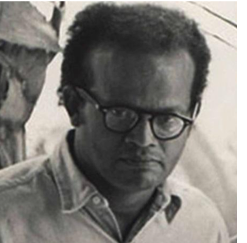 Barry Reckord (Writer) was born Barrington John Reckord in Kingston Jamaica. He won an island scholarship to Emmanuel College, Cambridge. He carries the mantle of the first Black Playwright to have a play staged at the prestigious Writer's Theatre: The Royal Court. 'The Flesh to a Tiger', was directed by Tony Richardson, and featured the cream of British talent, Cleo Lane, Pearl Prescod, Nadia Cattlouse, Johnny Sekka and Llyod Beckord.
Other Royal Court Productions include 'You in Your Small corner' and his most successful play 'Skyvers' starred David Hemmings. His BBC television dramas include 'the Beautiful Caribbean' and 'Club Havana'.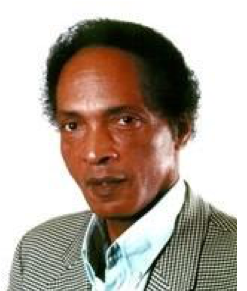 Joseph Charles (Director) has been a professional actor and director for some 45 years. He is a former member of the Royal Shakespeare Company. He has acted both on TV and in films. TV credits include 'The Sweeney' 'Family Affair', 'The Professionals',  'East Enders' and 'Casualty'. Film credits include 'Jesus of Nazareth'  'Yanks' and 'Solo a Star Wars Story'.
For over 20 years he directed several plays for Blue Mountain Theatre, and worked with Olivier Samuels. He is the founder of Thee Black Swan Theatre and Opera Company. Director credits include'Dido and Aeneas', at the Tricycle Theatre, 'Trouble Island' by William Grant Still and 'Black Spartacus' by Anthony Maddalena.
NEED TO KNOW:
White Witch is at Bloomsbury Theatre, University College London, 15 Gordon Street, London WC1 0AH. From Tuesday 7th September to Saturday 18th September. (except Sundays) Tickets: £20. (Concessions £15) Box Office: 0203 108 1000
|
BOOK TICKETS
For more information contact Joseph Charles 07747770722