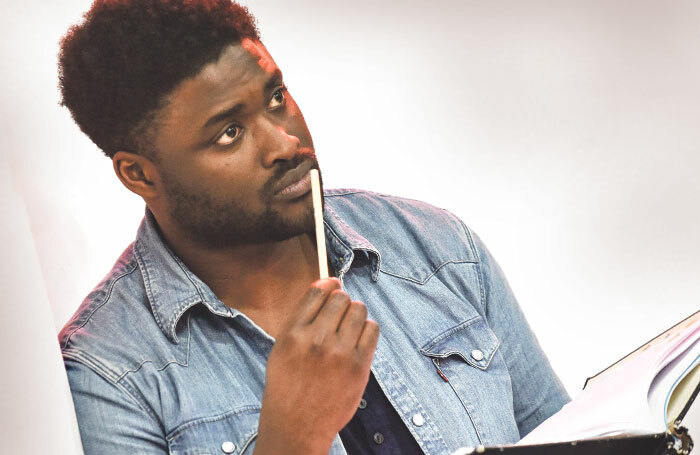 Lekan Lawal joins Eclipse Theatre as new Artistic Director & Joint Chief Executive!
Eclipse Theatre is thrilled to announce that Lekan Lawal will join the company as the new Artistic Director and Joint Chief Executive. Lekan brings with him a wealth of experience and knowledge from across the sector which will enable Eclipse to grow and develop its work, set ambitious targets and strengthen relationships with the artists and communities it represents.
Lekan will take up the role in January 2022 and begin the search for an Executive Director to work alongside him as joint CEO and for a new Chair of the Board and additional Trustees.
Based in Leeds, Eclipse Theatre is one of the UK's most innovative, Black-led touring and production companies.
Lekan Lawal is an award-winning director, and theatre maker. He's currently Resident Director on Hamilton and an Associate Artist at Hackney Showroom. Prior to joining Eclipse, Lekan has worked as Creative Associate Director at HOME Manchester, Co-Artistic Director (Up Next) at Battersea Arts Centre, Derby Theatre (Regional Theatre Young Directors Scheme) Old Vic (Old Vic 12), and the Young Vic.
He says: "Eclipse has an astonishing reputation, reach and impact on the sector. I'm grateful to the Board for giving me the opportunity to build on the important work of my predecessors. The company was built on the recognition of a need to represent, honour and elevate the stories of artists and communities that are often marginalised, a responsibility that, in the current climate, feels more vital than ever. I look forward to deepening our relationship with our new home in Leeds, empowering freelancers, engaging with innovative partners and collaborating with communities in the region, across the country and internationally."