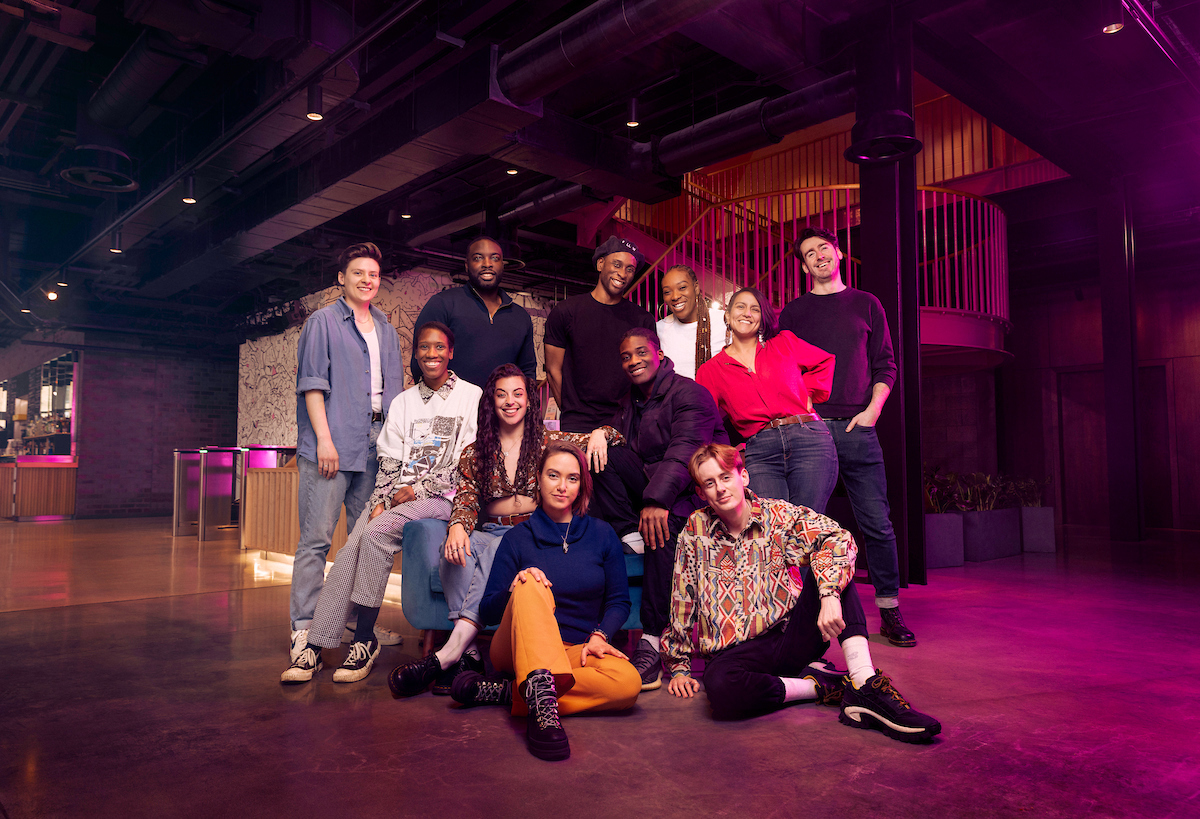 This summer, Housemates Festival returns to Brixton House inviting artists to take over the House for three weeks from 4 – 23 July 2023.
Expect stories from a generation whose perspective and understanding of Britain is formed by 1990s culture and the turn of the millennium. Themes explore the complexities of youth crime and rehabilitation juxtaposed with the Black joy of growing up in South London and millennial nostalgia and intergenerational conversations on radical activism.

Is Dat U Yh? by DK Fashola – 4– 8 July
Tamagotchi's, Pokemon and alien babies. Tolu and the "Back Of The Bus Queens" relive and rediscover their love of home, in this joyous and whacky adventure down memory lane. Surreal memories, short stories, and nonsense!
Housemates: DK Fashola & Wofai (Initiative.dkf) Initiative.dkf is an award-winning arts platform. Challenging what performance can be, look and feel like through interdisciplinary work across theatre, dance, and festivals. Led by Creative Producer Wofai & Director DK Fashola. Creators of Melanin Box Festival & Outdoor Spectacle Scalped. They're Albany Theatre Artists of Change '21, Eclipse Award Winner '20/21, Tamasha Associate Co. '19/20 and Talawa MAKE: Artists '17. 
REP by Toby Clarke – 6 July – 8 July
REP follows nine young offenders from different London boroughs who are thrown together into a Community Theatre project as part of their Youth Rehabilitation Orders. Kimberly, a middle-class Theatre Director, must gain their trust and help but mostly learn from them in order to succeed.  REP explores the importance of community and creative engagement amongst young people and aims to shed light on the importance of creative engagement in the youth rehabilitation system.
Housemate: Toby Clarke Toby is a Director, Writer and Acting Coach for Stage and Screen. His Stage work has been nominated for an Olivier and Offie Awards and he has previously worked with HBO, Netflix, Channel 4 and The BBC. 
Cast: Jamael Westman | Seraphina Beh | Gabrielle Quaye | Frewyn Thursfield | Ivan Oyik | Anna Antoniades | Roly Botha | Isabella Verrico | Georgia Rose |Montel Douglas | Joseph Connolly
Everything I Own by Daniel Ward – 19 July – 22 July
Errol lost his Dad last year. Listening to his old man's Spotify playlist, he remembers his Dad's passion over the 1981 Brixton uprising and his certainty that change coming. Errol is tired of the fight, and as his son takes up the fight with the BLM movement, he questions if this is a revolution or a repetition.
Housemate: Daniel Ward Daniel Ward, Gens Productions, is a writer and actor from South London. His work focuses on the Black British lived experienced, in all its guises from the naturalistic to the fantastical and has resulted in several awards and accolades including winning the George Devine Award in 2020 for his play, The Canary And The Crow. he is currently developing several projects across Film, Theatre and TV.
Cast:  Everal Walsh
Before I Go by Tobi King Bakare 18 July – 22 July
When Ajani dies and gets stuck in Limbo, he is given an ultimatum: "Learn how to 'properly' communicate or remain here forever". Ajani takes on the quest and embarks on a poetic journey of discovery, unlearning and healing.
Although 'Before I Go' shares a universal message, this show is for the Mandem.
Housemate: Tobi King Bakare Tobi King Bakare is an actor and writer, most known for Temple S1+2 (2021, Sky One), Cursed (2020, Netflix) and I May Destroy You (2020, BBC1). As a writer, he is currently in development with Sky Studios for an original 8 part series. He is also currently writing for Lakeside Pictures The Big House Theatre and Blueprint Arts.    Tobi trained part-time at Raaw London and many other theatre companies such as the National Youth Theatre, Open Door etc. 
Cast:  Tobi King Bakare