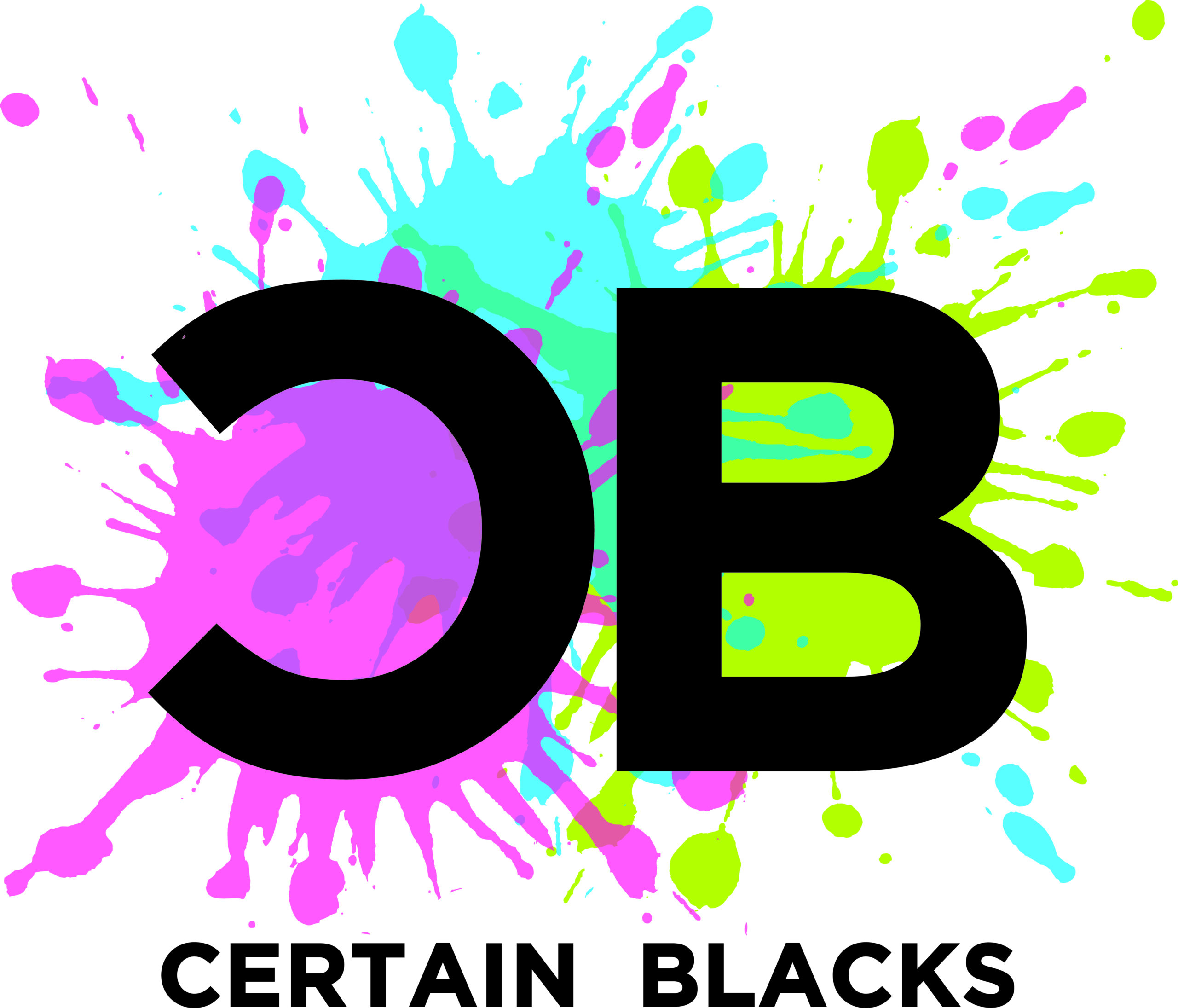 Visit the Certain Blacks website
East London arts development organisation Certain Blacks return to their home ground of Royal Docks with the latest and biggest Ensemble Festival, their annual event celebrating diverse performances. Taking place from 19-23 July and completely free, Certain Blacks alongside regular collaborators Without Walls, a consortium of arts organisations specialising in outdoor arts, deliver a packed programme of newly commissioned circus, dance, street performance, live art and last but definitely not least… voguing! Ensemble Festival 2023 in partnership with The Royal Docks Cultural Team offers their most extensive programme to date, furthering the mission of Certain Blacks to bring performance 'from the margins to the mainstream'.:
Certain Blacks Artistic Director Clive Lyttle says "I'm excited and delighted that a large-scale Certain Blacks programme is part of this year's At The Docks – Royal Docks series of summer events and brand new commissions. It's a fantastic opportunity to present an extended programme and offer the public outstanding British and international performance, there's something for everyone, we look forward to presenting Ensemble Festival 2023 this July".
Ensemble Festival 2023 includes pop-up performances on Wednesday 19 and Thursday 20 July as a taster for the weekend's events. Then, a two-day programme on Saturday, 22 and Sunday, 23 July, will feature gravity defying Gorilla Circus's Unity as a finale, a spectacular aerial performance merging immersive theatre, circus and storytelling.
Programme Of Events:
Wednesday 19 July
Western Gateway, Royal Victoria DLR 12:00 – 16:00
Compagnie Krak – The Bench Invasion -Ten wandering participants led by multi-faceted artist Dieter Missiaen take a bench each, inviting people to sit as they experience both this action and their environment. Remaining present, they muse on what might be beautiful to them amongst other thoughts and exchanges. At the end of the afternoon, all bench carriers plus those they have met are invited to celebrate a magical moment together. This thoughtful, interactive work is currently enjoying success in Germany, Lithuania and Belgium as Compagnie Krak's The Bench Invasion tours Europe: "We sit, we slow down, we are present, we listen, and after each meeting, we move!"
dotComedy – News Desk – dotComedy present a special version of live rolling news to the doorstep of City Hall. Whatever happens on the street will get reported in-depth and discussed at length by dotComedy's experienced anchor news people, with updates on the daily issues and movements of the centre of government in London. Delivered by the inimitable Richard Stamp and as absurd as it is funny, dotComedy's News Desk has never been so relevant.
Bureau Of Silly Ideas – Carbon Footprint – How do we get from A to B without destroying the planet? To remind us, the Bureau of Silly Ideas is putting its best foot forward in a bid to reduce reliance on cars. A motorised giant foot will patrol Royal Docks bringing silliness and smiles to the locale, as it walks in the footsteps of great climate activists. Founders Roger 'Gor' Hartley and Claire 'Kiwi' Horan continue their momentum of delivering silly ideas, something they've been doing internationally for over two decades. We all have big shoes to fill.
Thursday 20 July
Western Gateway, Royal Victoria DLR 3:00 – 16:00
Compagnie Krak – The Bench Invasion – See Wednesday July 19
Autin Dance Theatre – Out of the Deep Blue – Larger than life physical theatre featuring a 13-foot- puppet, five puppeteers and a female dancer. Designed specifically for family and festival audiences a magical story is told of Eko, a sea giant who rises from the deep ocean and encounters on the shore, a courageous little girl called Violet. The choreography is an outsized, contemporary 'pas de deux' with masterful puppeteering accompanied by a mesmerising soundscape. Out of the Deep Blue has toured extensively across the UK and internationally.
Avant Guard Dance – S.C.R.U.M – Hip Hop dance action as a rebellious rabble of five young digital natives stand in protest against a global political regime that has outlawed freedom of creative expression. SCRUM overlaps live performance with virtual reality content. Audiences are invited to bring their mobile phone and scan the unique QR code on-site to access hidden virtual layers within this exciting live dance experience.
Saturday 22 & Sunday 23 July
Western Gateway, Royal Victoria DLR, 12:00- 19:00
Amina Khayyam Dance Company – You & Me – A high octane dance piece exploring a same-sex relationship from a South Asian feminist perspective. The performance combines Kathak's spectacle and intensity with the physicality of contemporary dance. You & Me was developed via women's community groups. The women shared real-life experiences of a marriage where a partner could not express their sexuality. This was then developed with two LGBTQ+ performers: Shyam Dattani and Giacomo Pini. Featuring a live score from renowned musicians Debasish Mukherjee on tabla, composer Jonathan Mayer on tenor sitar and Iain McHugh on cello.
Ghetto Fabulous – Family Catwalk Extravaganza – Bring your Glamour, Glitz and Grace, and come together in a fabulous celebration of self-expression. Four LGBTQ+ dancers from Manchester and Liverpool, led by Stuart Bowden, go head-to-head in a dance, fashion, and lip-sync competition, an interactive extravaganza where the audience decides on the winner and, if inspired, joins in. Starring Fortune Jordan, Xavier Thomas, Darnell Gledhill and Kaan Sari, Ghetto Fabulous has been tearing up dancefloors across the UK, most recently at EuroFestival, organised by Culture Liverpool ahead of Eurovision 2023. – Without Walls Commissioned by Hat Fair and SIRF
Just More Productions – Fussy Foodies – Battle of the Pans – This brand-new game show themed around Caribbean cooking comes courtesy of mother and daughter duo Fatina and Blaze Cummings. Presenting comedic play and interaction as the public are invited to take part in a performative cookery show, choose from Pass the Dutchpot and Guess the Spices to Shaking Up The Seasoning and much more. Using storytelling to learn authentic West Indian recipes, foody facts stimulate the brain and cook up a lot of delicious fun. Without Walls Commissioned by Norwich and Norfolk Festival, Certain Blacks, and Just So Festival
Sonia Sabri Company – Mughal Miniatures – The Awakening – An upbeat performance for all the family inspired by the traditional art of Indian and Persian miniature paintings. Dancers move within life-sized frames creating an optical celebration of a moving painting. Wearing sumptuous costumes, expect a vibrant, colourful mini world of dance and music. Without Walls Commissioned by Brighton Festival, Hat Fair and Certain Blacks
Trigger – Tea Break – The Tea Tuk Tuk provides a moment to stop, connect in conversation with others and immerse yourself in the complexity of the journey of the tea leaf from China to India to North America to the UK while enjoying the visual and audio feast of the Tuk Tuk, everyone is invited; see you there! Commissioned by Timber Festival and Without Walls.
Working Boys Club – Serving Sounds – Serving Sounds is a multi-sensory sound installation that creates connections through music. This interactive bar doesn't serve drinks, bass rather than beer is on tap via touch sensitive beer mats creating a range of sounds and rhythms. This installation is playful and inventive, featuring a range of musical genres, from rock or reggae to drum & bass or acoustic chill. Commissioned by Without Walls.
Eléctrico 28 – THE FRAME – An invitation to open hearts and eyes to the irrelevant and trivial things in life. Four characters, trained in observation, translate what happens on the street with the help of letters that become words and words that become phrases. A show utilising headphone as the audience sit and observe events, immersing themselves in absorbing sound and vision
Miss High Leg Kick – Eau De Memoire – Explore the rich experiences and memories evoked by smells in a show that celebrates our oldest sense courtesy of this much loved and highly inventive performer. This show was created post covid and the idea of bringing back a sense of smell remains relevant. An outdoor promenade for the nose, Eau de Memoire stars Steve Nice, Abi Cunliffe, Richard Layzell, Katy Baird, H. Plewis, Miss High Leg Kick, Reggie Roberts and Luciana Hutt.
Saturday 22 & Sunday 23 July
Dockside Lawns, Royal Albert DLR' 20:30 – 21:30
Gorilla Circus – Unity – A large-scale aerial spectacular that merges immersive theatre, circus and community stories in a powerful but intimate way, allowing audiences to be close to and in amongst the action. Expect high wire walks, trapeze, hair hanging, an original soundtrack and words created through collaboration with a local poet. Unity is a reflection on community, an act of protest, a call for change and a dream for the future. Without Walls commissioned by Certain Blacks and Norfolk and Norwich Festival
About Certain Blacks & Ensemble
Certain Blacks is an arts development organisation supporting diverse performing artists. Certain Blacks present art from the margins to the mainstream with a wealth of experience producing work in venues and curating outdoor performances. Certain Blacks is based in the Royal Docks and is supported by Arts Council England, and has recently become a National Portfolio Organization www.certainblacks.com
This year's festival includes Made in The Docks – four new commissions exploring sustainability and what it's like to live in the modern world, developed and showcased at the Ensemble Festival and supported by the Royal Docks. Ensemble 23 also presents newly commissioned projects in partnership with Without Walls, a consortium of UK festivals specialising in outdoor art and performance https://www.royaldocks.london/whats-on/at-the-docks-2023 Since its formation in 2007, Without Walls has developed and toured over 200 new shows by UK companies and supported the Research and Development of over 75 projects. Without Walls, commissions have toured widely both in the UK and internationally across 22 countries. Certain Blacks are the newest organisation to join the consortium. Without Walls, commissions are Gorilla Circus, Sonia Sabri Company, Amina Khayyam Dance Company and Just More Productions.
https://www.withoutwalls.uk.com