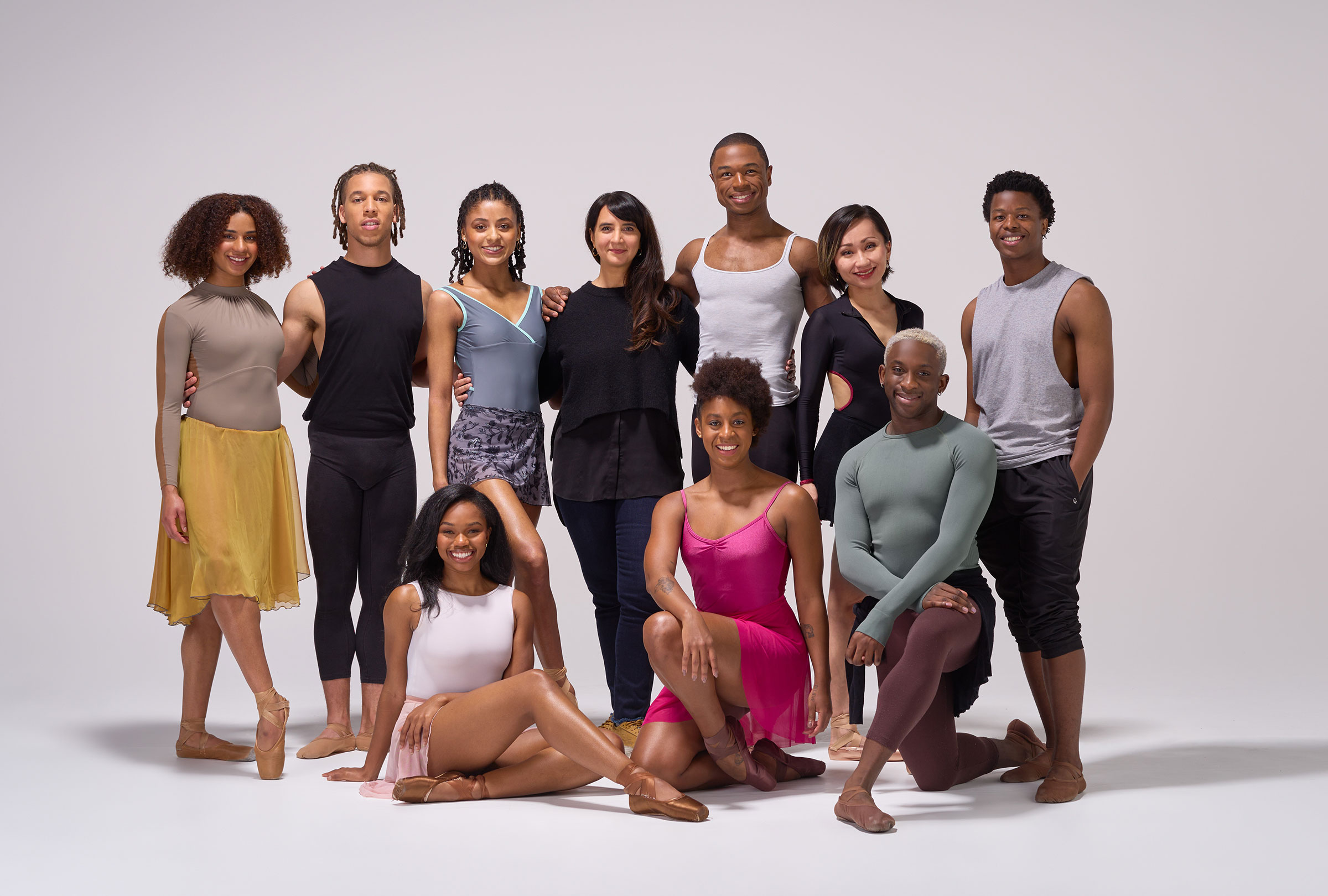 Now in their 21st year, Cassa Pancho's Ballet Black returns to the Barbican, London with a double bill of original ballets in Ballet Black: Pioneers. This new double bill features ballets from two of Ballet Black's best-known, award-winning collaborators, Will Tuckett (Depouillement, 2009, Orpheus, 2011) and Mthuthuzeli November (Ingoma, 2019, The Waiting Game, 2021).
Will Tuckett's Then Or Now, originally create in 2020, blends classical ballet, music and the poetry of Adrienne Rich to ask the question: in times like these, where do we each belong?
"…the piece feels above all like a call for respect across any and all divides." The Telegraph, 2021
The second piece, a world premiere by Mthuthuzeli November, Nina: By Whatever Means, is inspired by the artistry and activism of Nina Simone. November weaves a skilful picture of Simone's turbulent and influential life to create an emotional and empowering love letter to this legendary icon.
Cassa Pancho MBE, Founder, CEO & Artistic Director of Ballet Black said "Every year, I describe how delighted I am to present new works and this, our 21st year, is no different. I am so pleased that we can bring Then Or Now back for a longer run. Originally created to premiere in 2020, this ballet was delayed by the pandemic, and only had a very short run across four theatres in 2021. One of the joys of having work created specifically for Ballet Black is getting to revisit it with the choreographer, and we've had fun having Will back in the studio to restage this beautiful ballet.
It's thrilling to be able to bring Nina: By Whatever Means to life. It's part of our growing collection of ballets that depict the Black experience through classical ballet, creating a new and relevant repertoire for audiences of all ages, backgrounds, and cultures. It is the realisation of a dream Mthuthuzeli had to create a love letter to Nina Simone, and I cannot wait to share this programme with you all."
Need to Know: Then Or Now: 35 minutes (approx) | Interval: 20 minutes | Nina: By Whatever Means: 40 minutes (approx)
Age guidance: 7+ | Caution: themes of racism and fleeting domestic violence in Nina: By Whatever Means

There will be a post-show talk on 10th March 2023 at the Barbican Centre, which is free to same-day

ticket holders.
Tour dates:
PREMIERE – Barbican Centre, London: 8th -12th March 2023

Oxford Playhouse | Tuesday 25th & Wednesday 26th April

Theatre Royal Stratford East | Wednesday 10th May – Saturday 13th May & Wednesday 17th May – Saturday 20th May
York Theatre Royal | Tuesday 6th June
Festival Theatre, Edinburgh | Wednesday 28th & Thursday 29th June