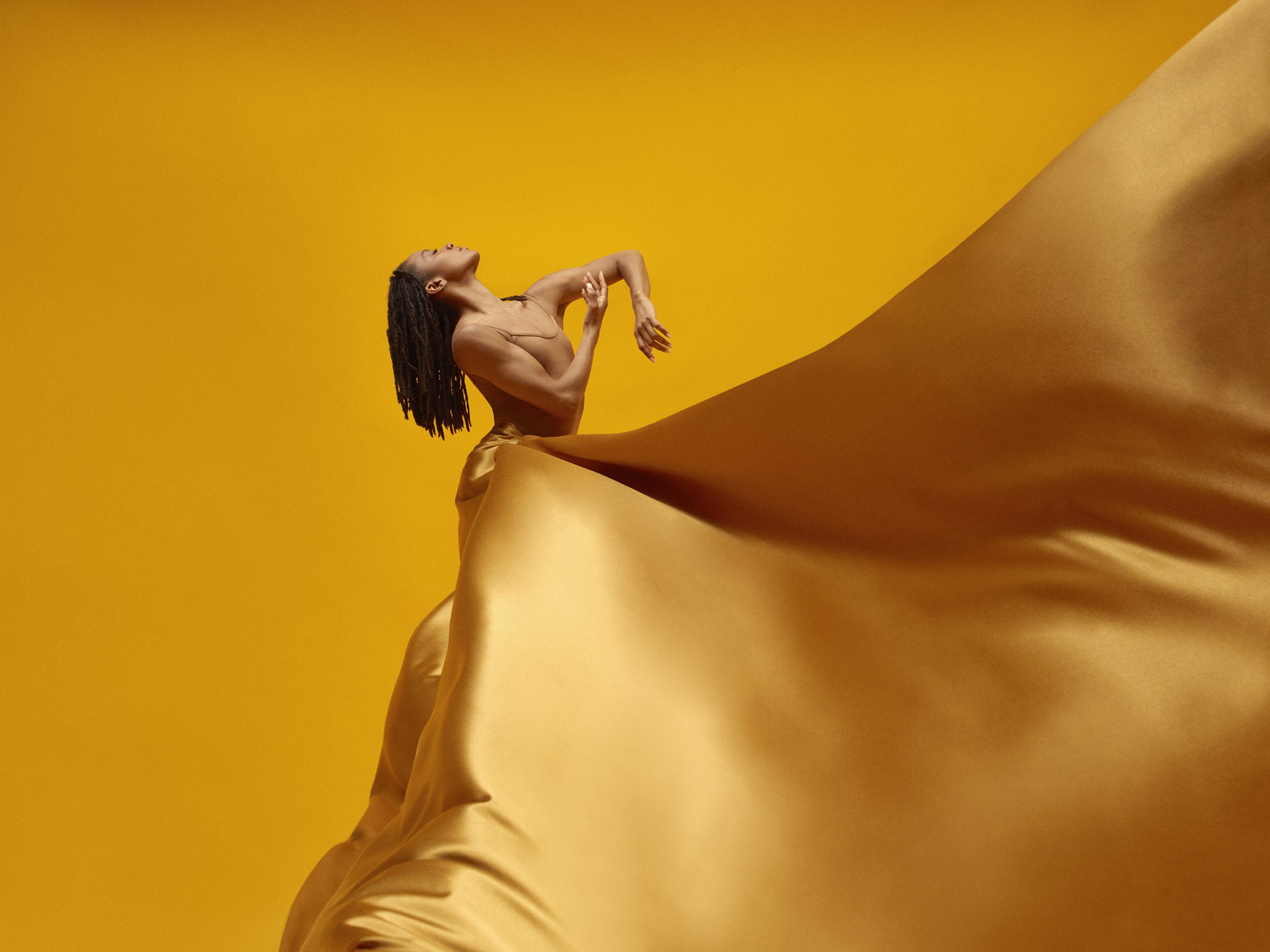 Alvin Ailey American Dance Theater returns to Sadler's Wells this September to present four programmes of work, blending highlights from Ailey's illustrious career with work by choreographers Kyle Abraham, Aszure Barton, Ronald K. Brown, Jamar Roberts, and Twyla Tharp. Led by Artistic Director Robert Battle, the residency at Sadler's Wells Theatre features 32 magnificent dancers and marks the company's 65th anniversary in 2023.
Alvin Ailey is a powerhouse of American dance. His career began at a time when opportunities for African American dancers were limited, but he strived to create a space for Black artists to express their experiences and heritage. Founded in 1958, Alvin Ailey American Dance Theater was one of the first companies to welcome dancers of all races and backgrounds.

Programme A (Ailey Classics) showcases the best of Alvin Ailey. The River is a full company work that suggests tumbling rapids and meandering streams on a voyage from a spring to the sea, mirroring the journey of life. Demonstrating Ailey's admiration for classical ballet while retaining modern and jazz influences, it is performed to Duke Ellington's only symphonic score written for dance. Pas de Duke, created in 1976 as a showcase for the renowned Judith Jamison and Mikhail Baryshnikov, Alvin Ailey's modern dance translation of a classical pas de deux set to the music of Ellington has since been performed by generations of dancers.
Cry is Ailey's signature solo work which he created as a birthday present for his mother and dedicated 'to all Black women everywhere – especially our mothers. The tour-de-force performance by the female soloist moves us through three sections depicting the trials and tribulations black women have endured, ending in a joyful triumph over those hardships.
Revelations are Alvin Ailey's masterpiece of hope, redemption and joy, a tribute to his heritage, and the most widely seen modern dance work in the world. Set to a suite of African-American spirituals and based upon his "blood memories" of growing up in the rural South and the church, it is a universal celebration of the human spirit that has continued to inspire and bring audiences to their feet since its 1960 premiere.
Programme B (21st Century Creations) brings together new works by Aszure Barton, Jamar Roberts and Kyle Abraham. BUSK by internationally renowned choreographer Aszure Barton explores the human experience in all its resilience, fragility and tenderness. Jamar Roberts' In a Sentimental Mood uses original composition by Duke Ellington and four jazz standards, which are given a twist by composer Rafiq Bhatia to study an intimate domestic scene, love and desire. Acclaimed choreographer Kyle Abraham celebrates Black culture and Black music in Are You in Your Feelings? performed to a mixtape of soul, hip-hop and R&B.
Programme C (Contemporary Voices) brings together Aszure Barton's BUSK and Kyle Abraham's Are You in Your Feelings? in conversation with Alvin Ailey's classic Revelations.
Programme D (Modern Masters) features work by Twyla Tharp, Ronald K. Brown and Ailey. Twyla Tharp's silky, sultry work Roy's Joy embodies the spontaneity of the 1940s and 50s jazz scene with a soundtrack by Roy Eldridge, mixing vernacular dance with ballet and modern technique. Ronald K. Brown's evocative Dancing Spirit uses movement from Cuba, Brazil and the United States to conjure dancing spirits who embody Judith Jamison's elegance, vision, dignity and generosity. The programme is completed with Ailey's Revelations.
Robert Battle, Artistic Director of Alvin Ailey American Dance Theater, said: 'It's a joy to return to London and the international scene at last after the pandemic pause, and an honour to be welcomed back to the legendary stage of Sadler's Wells, where Ailey's extraordinary dancers feel so at home. We're making up for our time away by offering a variety of programs with an abundance of dynamic dances, from Mr. Ailey's classics to new repertoire by some of today's most exciting choreographers. With our second professional company, Ailey II, undertaking a 12-city tour of the U.K. at this same time, we're thrilled to reconnect with audiences here, sharing the joy and passion of Ailey artistry throughout the country.'
Sir Alistair Spalding CBE, Chief Executive and Artistic Director of Sadler's Wells said:
'We're delighted to bring Alvin Ailey American Dance Theater back to their London home this year. It is always a pleasure to watch this pioneering company on our stage. The company has, for 65 years, championed diversity through the universal language of dance, and continues to be an inspiration to so many working in dance today. Over a fortnight, London audiences will have an opportunity to see a host of work from this ground-breaking organisation. Alvin Ailey's iconic works such as Revelations and Cry sit alongside new work from fantastic choreographers, including our friend and frequent collaborator Kyle Abraham. We hope you can join us'.
This year, Alvin Ailey American Dance Theater performs at the Festival Theatre at Edinburgh International Festival (Wednesday 23 – Friday 25 August) and Ailey 2 embarks on a nationwide tour with Dance Consortium (Tuesday 19 September – Saturday 28 October). These mark the first international tours for both companies since before the pandemic.

Kindly supported by Blavatnik Family Foundation
Are You in Your Feelings? and In a Sentimental Mood are London premieres