Get Up Stand Up! director Clint Dyer, stars Arinzé Kene (Bob Marley) Gabrielle Brooks (Rita Marley) and choreographer Shelley Maxwell chat with Sophia A Jackson, Founder and Editor of Afridiziak Theatre News.
In the run up to 
Get Up, Stand Up! The Bob Marley Musical
 opening its doors on Friday, we are delighted to have caught up with some of the show's cast and creatives and grab a sneak peek behind the scenes on one of the 
West End
 most anticipated productions.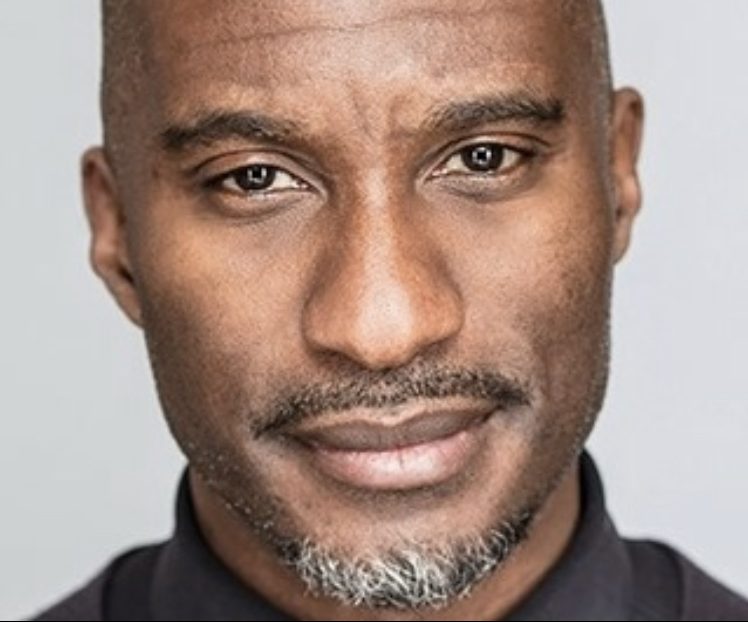 Sophia A Jackson [SAJ]: How are rehearsals going?
Clint Dyer: Erm, we're in the middle of the tail end of a pandemic (laughs), so there are many challenges. But the cast have been amazing. The technical and creatives are also really giving there all for the piece, so I'm chuffed. As with all rehearsal processes, there's a lot of rewriting, so from a directorial perspective, that's always challenging. There's lots of development work which also makes week six very tense (grimaces).
Arinzé Kene: Rehearsals are going well. It's day one of week six; and it feels like day one of week six only because you know the story of Emperor Jones, I saw the Paterson Joseph one, there's a drum and you can hear it far away and it's coming nearer and nearer as the production goes on. For us, it feels like I can hear the audience and they were really far away in week one and now they are getting really close and I can hear them.
Gabrielle Brooks: Really good, yeh. It's exciting doing a new show – everything is ever-flowing and ever-changing. It's been a really nice process because I felt like I've really been able to put my stamp on things and I've really had input which is always lovely.
Shelley Maxwell: I think the rehearsals are going really well. There is such a wonderful energy in the room, a natural mystic if you would, one clearly influenced by the pulsating music of Bob Marley and the Wailers.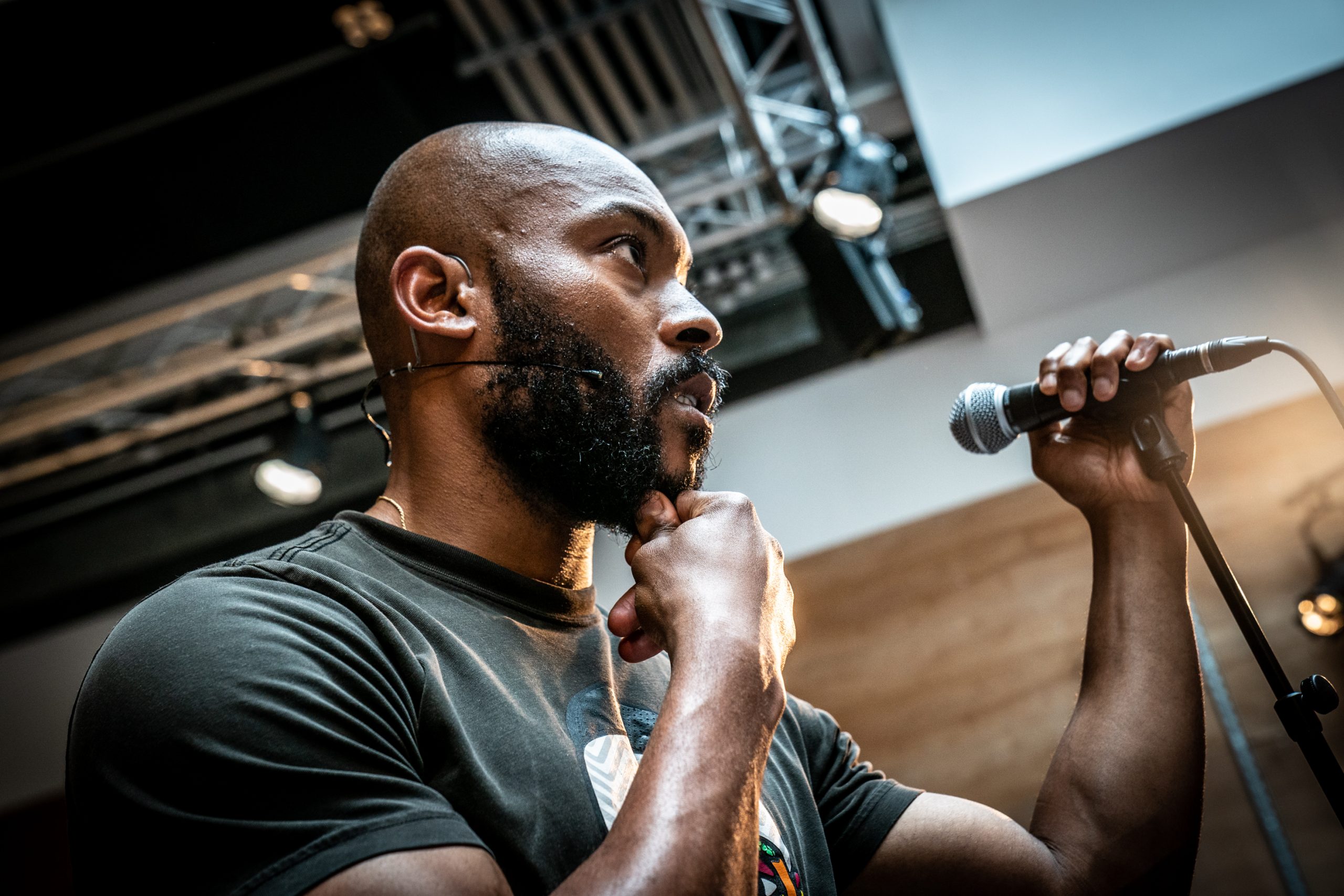 SAJ: Clint (Dyer) mentioned that he had to direct some of the rehearsals on Zoom. How was that as an actor? He said he hated it.
Arinzé Kene: It was really challenging. I f**king hated it. I can only imagine how much he hated it. At least we had each other, he was by himself. It's really hard to connect when he's not physically there and he does so much in the room and he responds in the moment, so he wasn't really able to do that and we sort of needed that so, yes it was challenging. At the end of the day, though, he was incredibly ever-present on that f**king weird screen.
SAJ: As director, what's your vision for Get Up, Stand Up! The Bob Marley Musical?
Clint Dyer: I'm trying to make it as theatrical and as exciting as possible. We're trying to move away from it being a naturalistic then they sing, naturalism, because we know we're in a theatre! And we know Arinzé (Kene) is 'playing' Bob Marley and we know that Gabrielle is 'playing' Rita, so we're trying to embrace the fact that we're not in naturalism.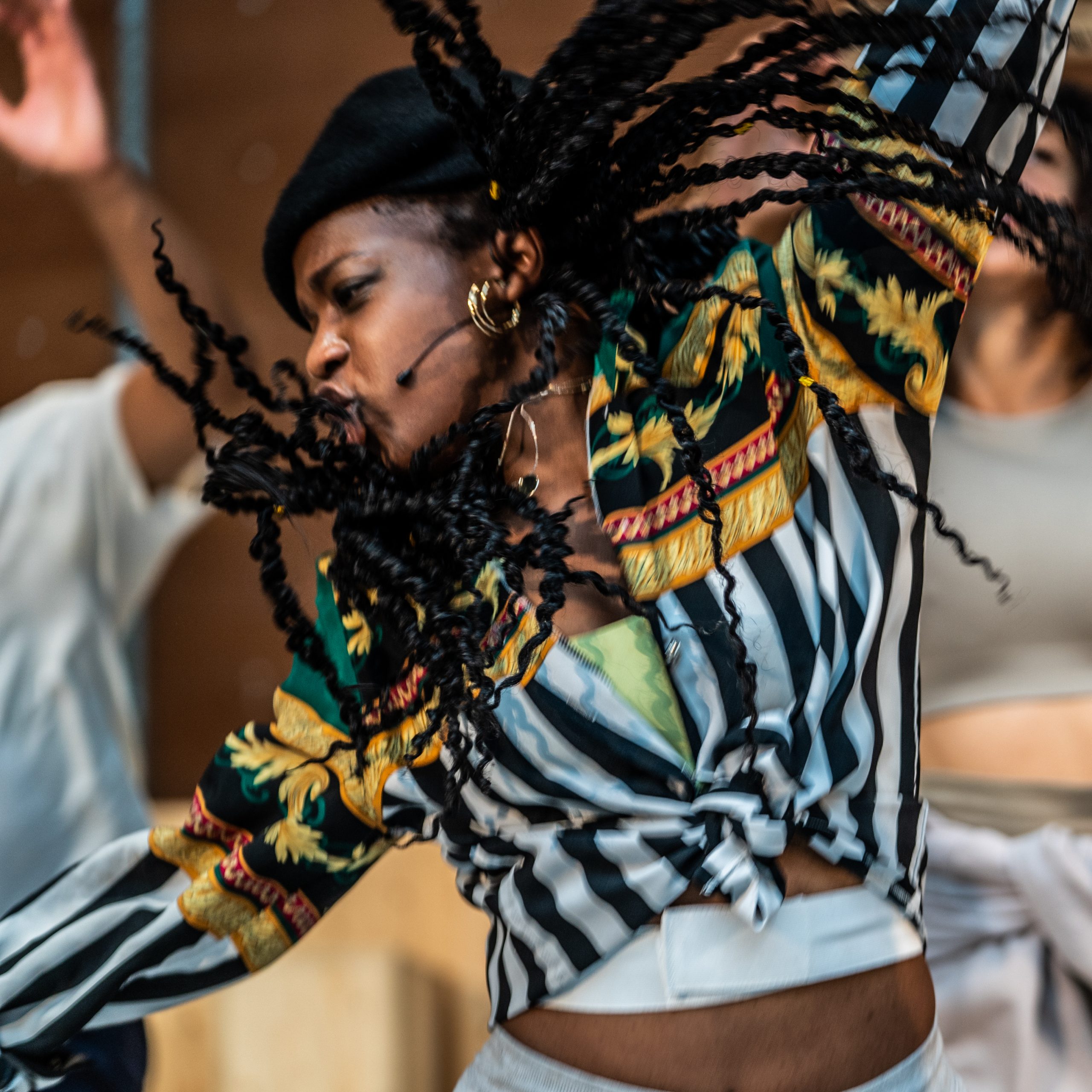 SAJ: How did your mum react when you told her you got the part of Rita Marley, Gabrielle?
Gabrielle Brooks: (laughs) My mum is not a crier but it's changed our relationship. She's opened up about things and given me a greater understanding about this life that I didn't lead and I sort of live through her because I felt like she wanted me to understand more about what it was to be a Jamaican woman at that time.
SAJ: So, Gabrielle, would you like Rita Marley to see the show?
Gabrielle Brooks: 100 per cent.  I wouldn't want to know, though. If I'm being honest, I'd love for her to see the show but I would not want to know that she's there. I got the chance to speak to Cidella Marley, Rita and Bob's first born child together, and she was saying that she would want to be a rehearsals every single day, TERRIFYING FOR US but obviously exciting for her. She was adamant that she would make sure she sees the show and unless she loved it, we probably shouldn't speak (laughs).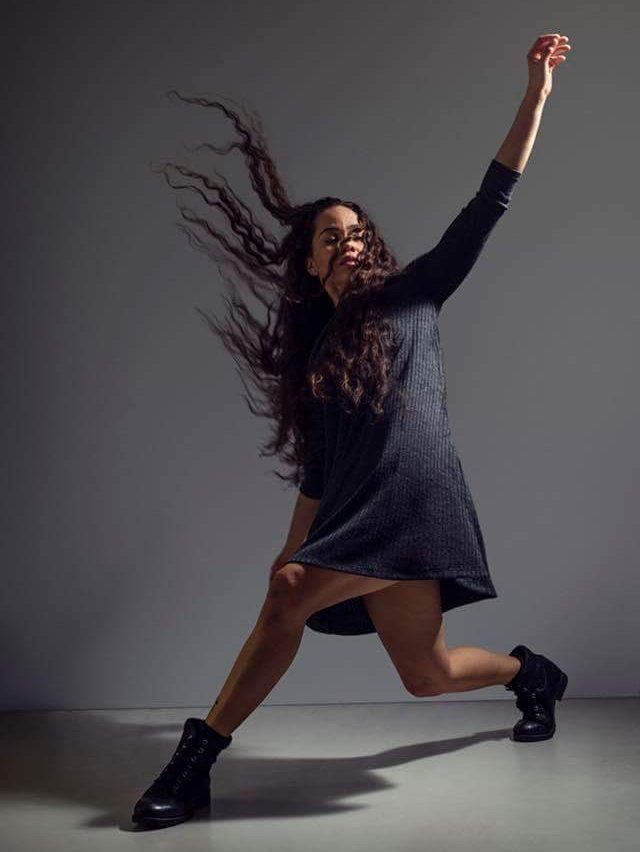 SAJ: On to choreography; do any of the cast have two left feet, Shelley?
Shelley Maxwell: Great question, to which I will answer, we have been blessed with a very good set of movers. 
SAJ: Are you the one that brings the fun to the rehearsal room because of the nature of your role? 
Shelley Maxwell: Well, I would like to think that I bring some joy into the room. I try to make warmups fun with varied music and dance styles and also try to keep those positive vibrations going throughout the day. 
SAJ: Clint, how's it going as Deputy Artistic director at the National Theatre?
Clint Dyer: (laughs) Well, right now it's not going very well. No, it's going really well. The deal was I was able to still pursue my own adventures outside of the National and it will be like that for the time that I am at the National. It means that I'm ridiculously busy.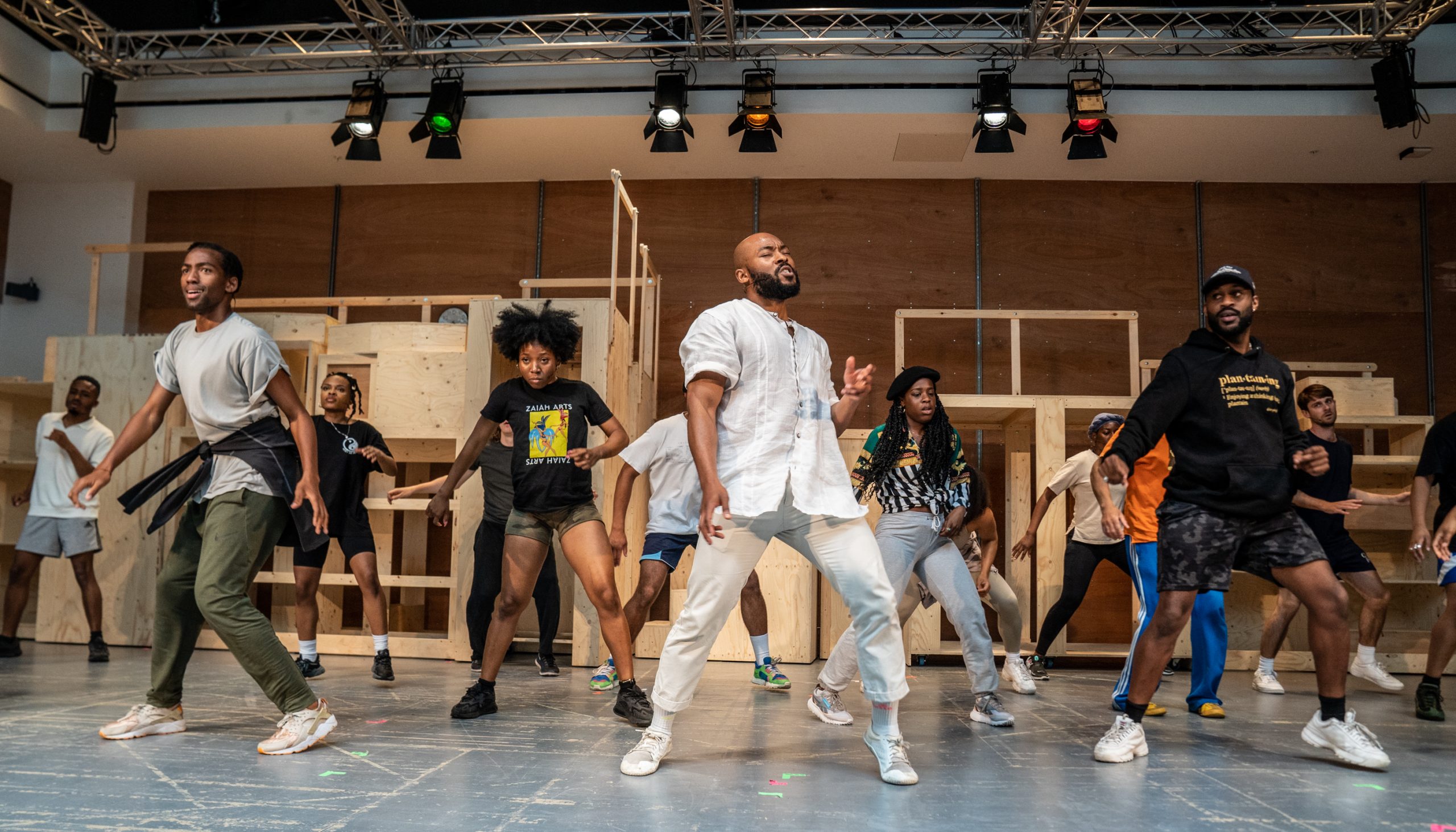 SAJ: Yeh, I don't want to see your inbox, right now – ha!
Clint Dyer: Exactly, I know. It means that certain things that you set up have to wait a while to come to fruition but it's really an exciting time, IRONICALLY, and please put IRONICALLY, it's an exciting time to be a Black artist. That's just the fact of the matter. Whether it's still shit and still complicated and nuanced and there's still a battle, it's IRONICALLY, the best it's ever been. It's a hard thing to recognise as someone who's my age. It makes you understand how bad it was. It was the norm for it to be really rubbish, and for it to be really difficult and challenging and not allowed to be this and that until that became such a norm that you got used to that and that was the struggle to be a Black artist.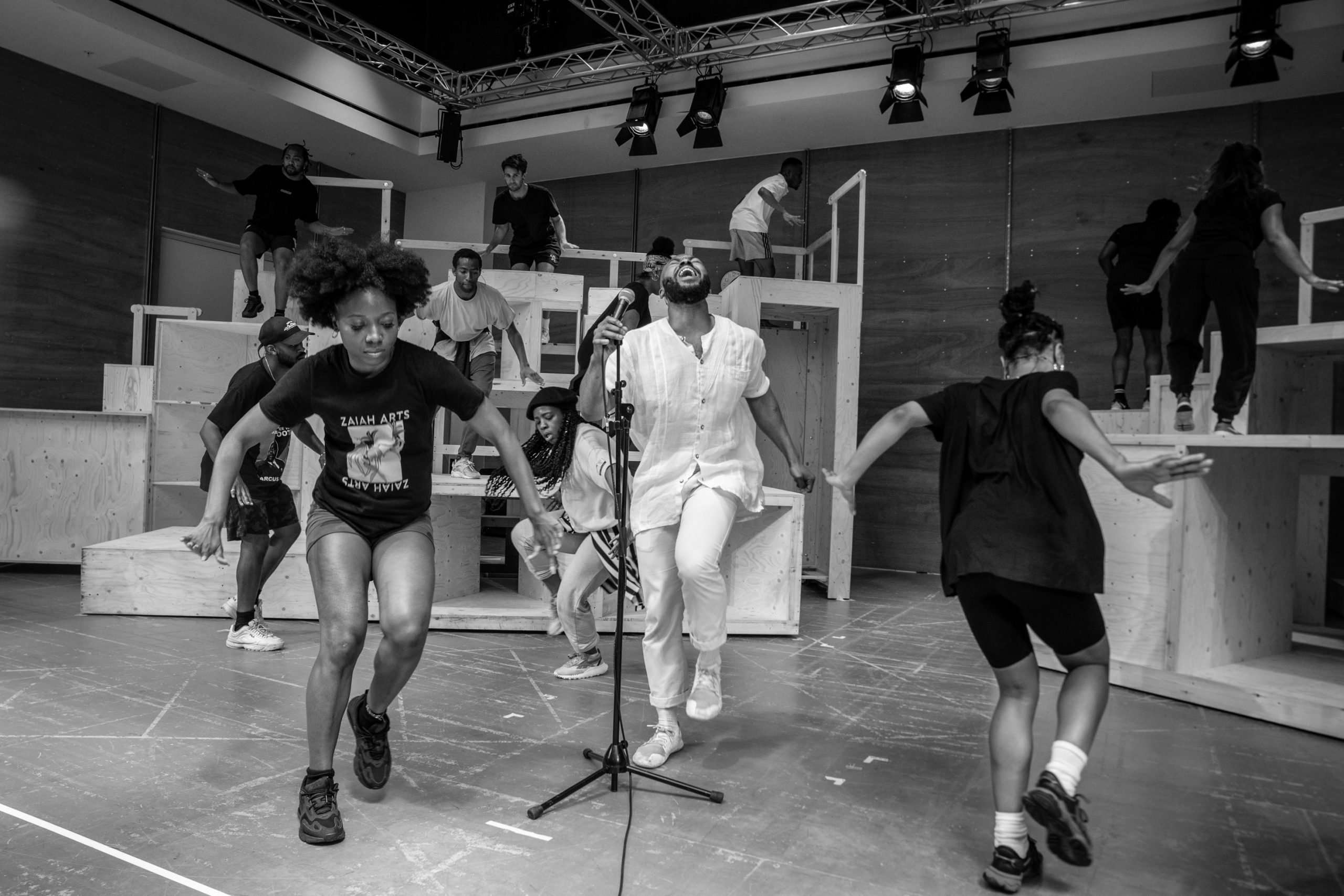 SAJ: Arinze, would you say your show, Misty, was a good steppingstone for you playing the role of Bob Marley?
Arinzé Kene: In the sense that with Misty I never really left the stage and with this I never really leave he stage, either. And as far as the weight of it because in this musical, Bob is in the centre, things revolve around him – that's the way Lee has written it. So Bob takes the bulk and lion's share of the story of the songs and so it is quite intense, vocally and physically. I think the only thing that comes near that is Misty which is as vast.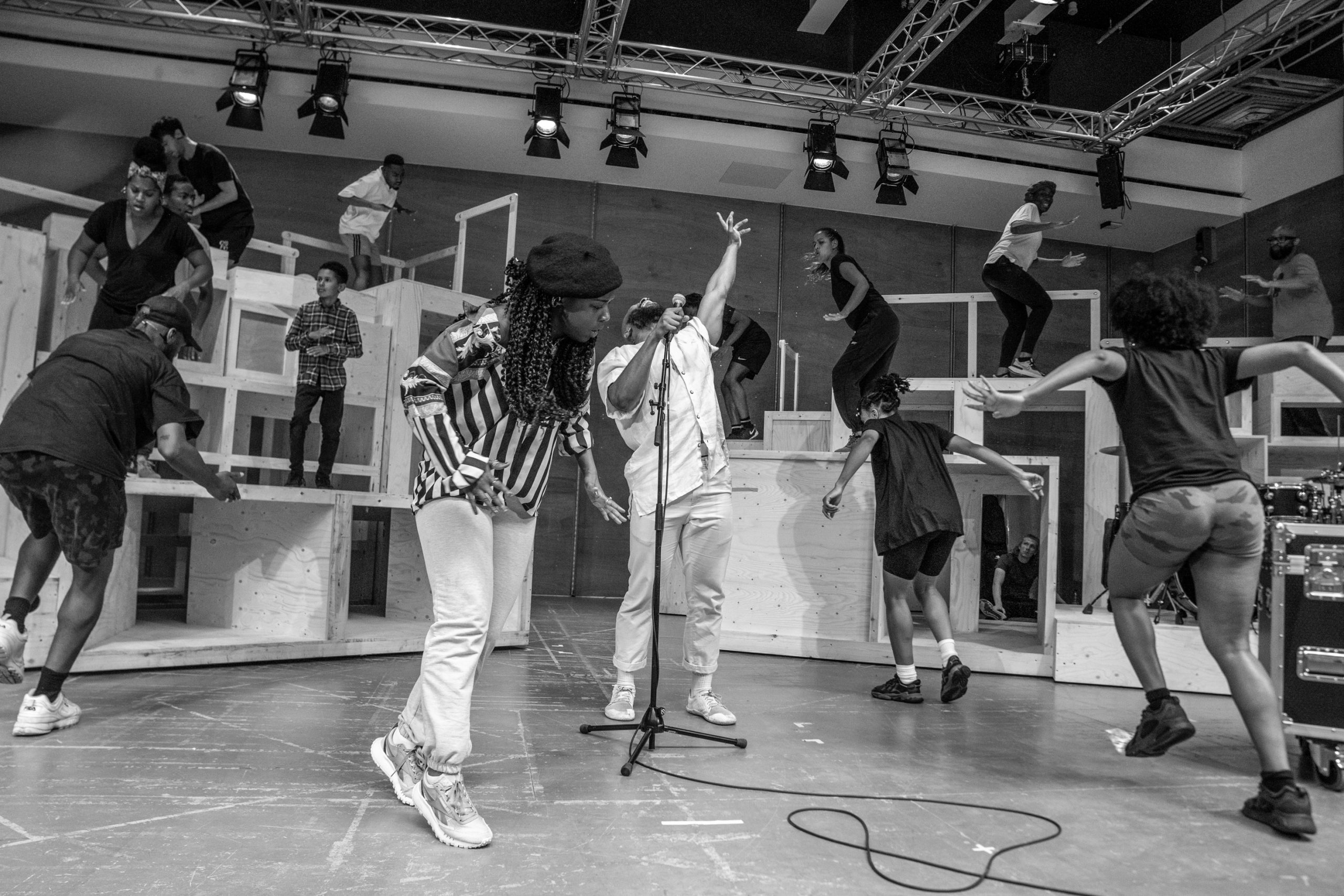 SAJ: Forgive me, but I must ask. What's your favourite Bob Marley track?
Gabrielle Brooks: If you ask me today, my favourite Bob Marley song is Redemption Song. It's emotive and I like that there are some songs that you can put on to feel emotional and the older you get, the more the song means to you. Ask me tomorrow and it'll be a different song.
Clint Dyer: How can you have a favourite Bob Marley track? Mine changes every day, by mood, by wind (laughs). Obviously, there's some that touched me but nah man, it's an impossible question.
Shelley Maxwell: I was born and raised in Jamaica and grew up listening to the music of Bob Marley. I've always been a fan of the music and not to cop out of answering, but I find that my favourite tracks change constantly. I love them all!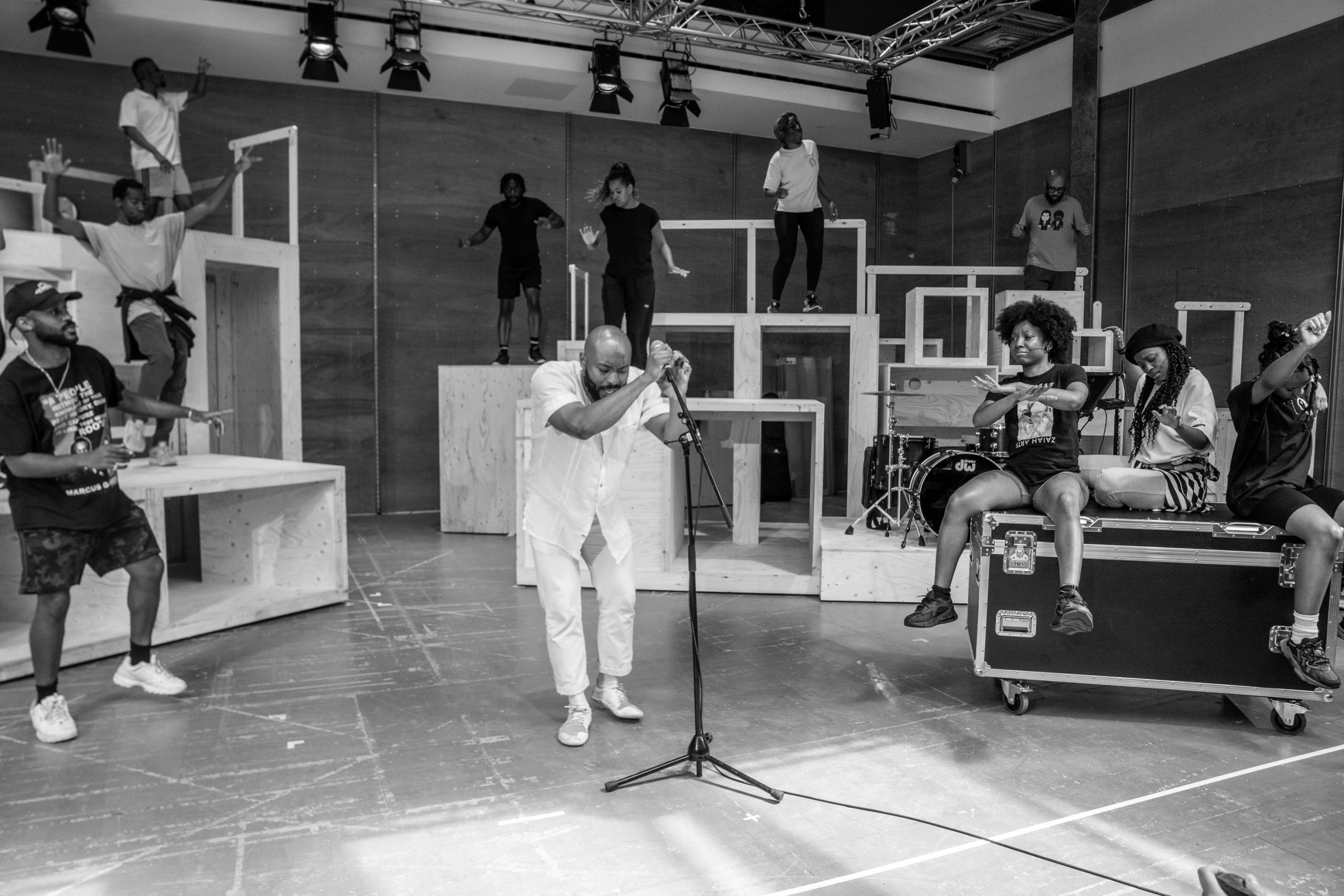 SAJ: Talking of Jamaican people. How's your patois?
Arinzé Kene: (laughs) My patois? It's good and it's also getting better and no, you cannot hear some and I won't give you a sneak peek. Also, half the room are Jamaican people including Clint Dyer, Shelley Maxwell, our choreographer is Jamaican and has an accent, Julene Robinson, Sophia Mackay, Melissa Brown Taylor, Craig Blake – half of the Company are Jamaican. I'm hearing it all the time and also our vocal coaches – it's constantly in there.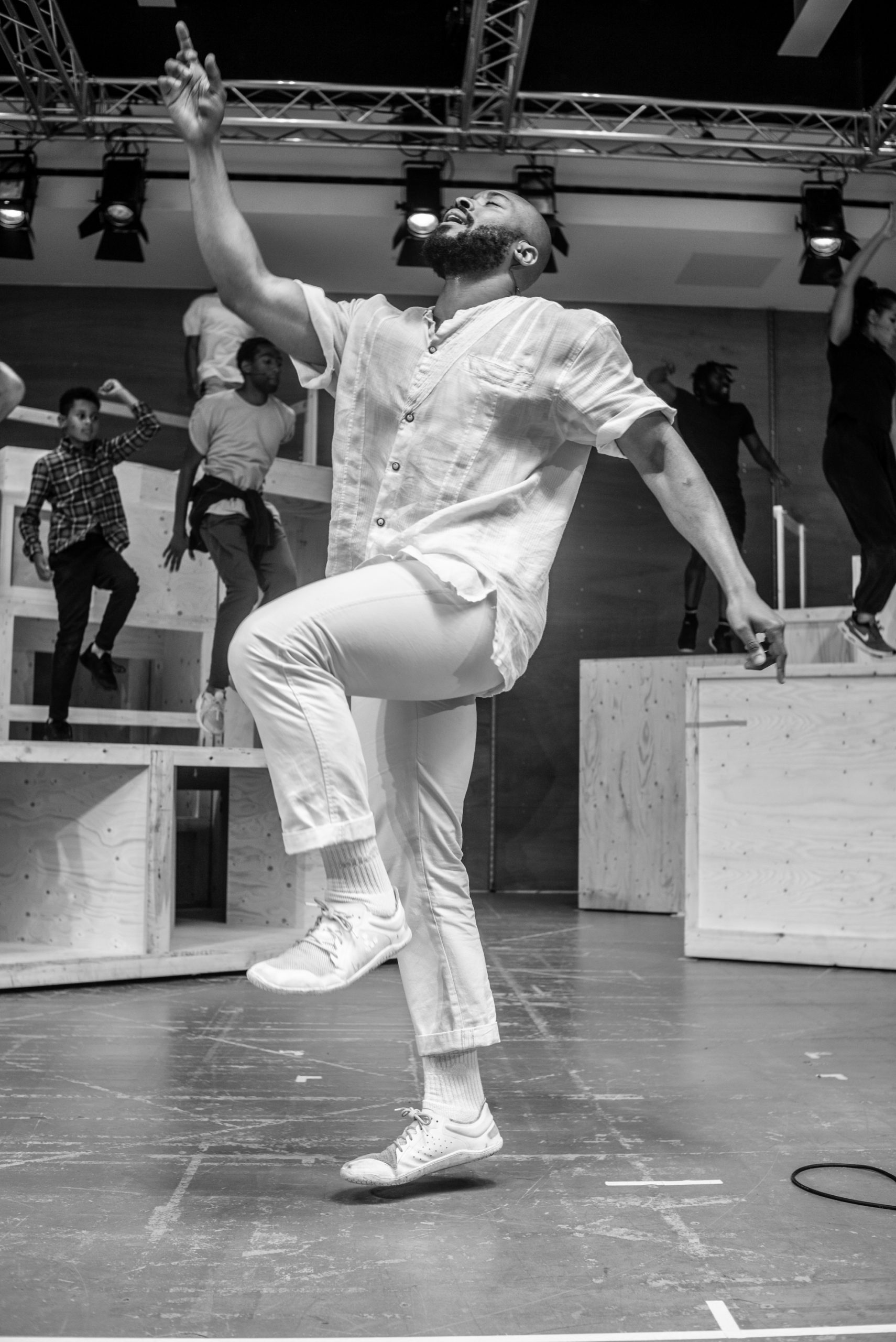 NEED TO KNOW:
Get Up, Stand Up! The Bob Marley Musical is playing from 1 Oct 2021 to 3 April 2022 at Lyric Theatre
|
See listing