Journeys Festival International is an annual arts festival that curates, presents and commissions a varied programme of work created by artists that explores the refugee experience and global cultures through artistic and creative encounters. We had the pleasure of catching up with Cameroon born-Wales based poet, writer, actor, playwright and human rights activist Eric Ngalle Charles.
We were excited to see that you were featured in the Journeys Festival line-up. Tell us about the piece you will be performing, This Is Not a Poem.
Thank you very much. It is an honour to be taking part in Journeys Festival, and extremely proud to be interviewed by Afridiziak. It is short poetry film, a summary of how I found myself in Wales. A combination of many poems to form a narrative. The central theme of the work is identity and how we can all see ourselves as having several different identities at the same time: Southern Cameroonian, an African, Welsh, for instance. Or English/Welsh-speaking Welsh, British, European. I have always been interested in migration, memory, trauma, and languages. And if we were not meant to speak, why give us a voice?
As soon as it was confirmed we would be going into lockdown, I decided I would be writing a poem a day. Then, March became April, and April became May. However, I persevered and I wrote a poem day. This worked for me.
At every dawn,
Young voices shout against dictatorship
At every dawn,
The gatekeeper's sword
falls on their young necks.
Why then my lord did you give us a voice?
ENC
Working together with Greg Lewis in putting the film together was easy as Greg has been documenting my life since 2001 when he first published an article in the South Wales Echo. You see, we are all many people in one I think, and the more we can understand ourselves, the easier it is to reach out to others and to understand them. I am committed to this message of bringing people closer together and making connections. Sonner shall two men, two women come together than two mountains. Paraphrasing the words of Mr. Ifor ap Glyn.
As a poet, how are you adapting to performing online during the global pandemic?
It has been strange. You know there are some poems that makes you feel like gliding, standing up, and dancing. It is not by the words you deliver but how the emotions move themselves like wave through your whole body. It becomes a difficult task if all people can see is from your chest up. On Friday 18 September I was taking part in the European Literature night organised by the British Council Netherlands. I got so moved, I stood up. I had to do a repeat performance, the audience could hear me however, they could only see my Dashiki trousers. Imagine if I had gone trousers free.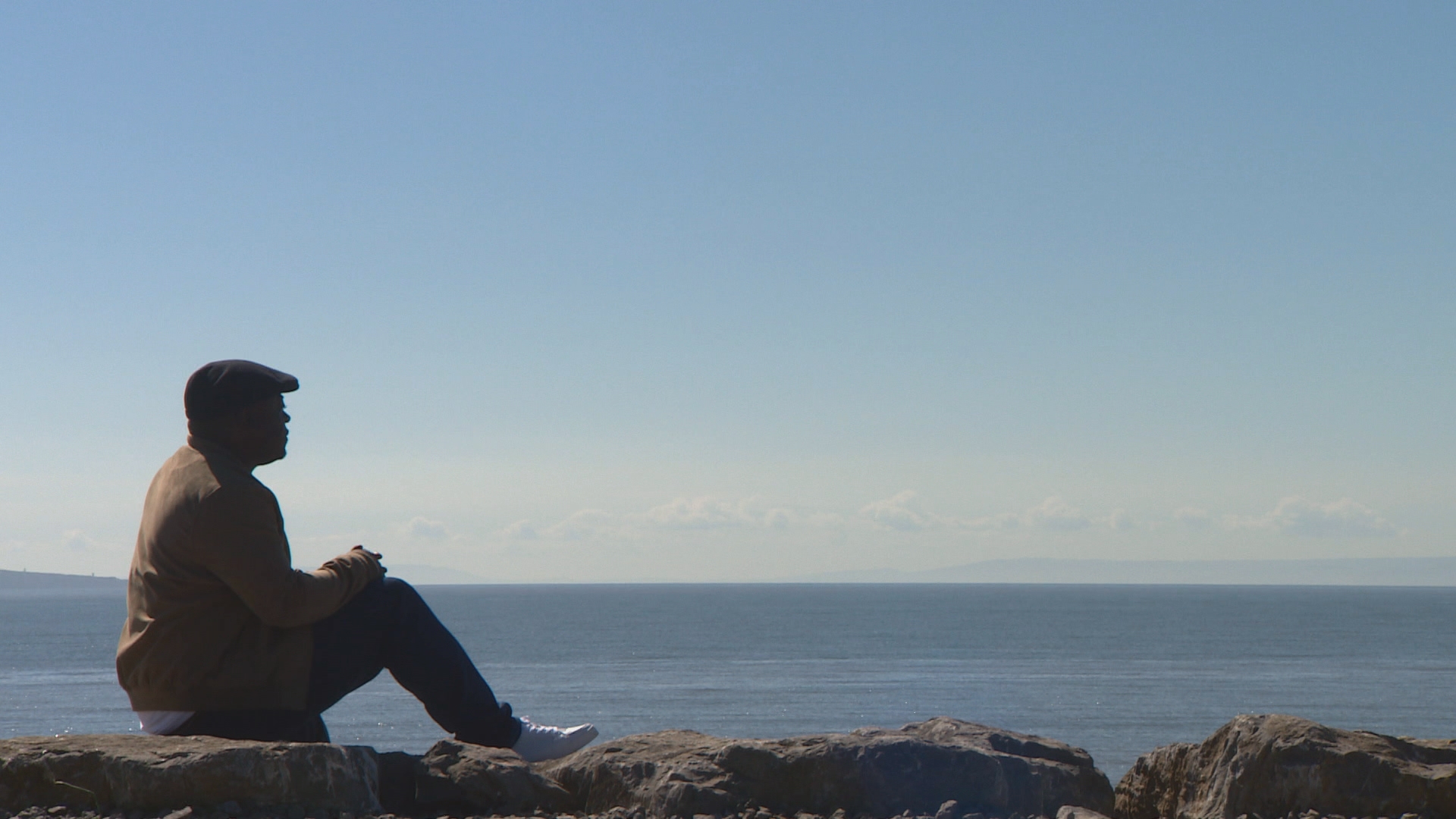 What has helped keep you sane during lockdown?
As soon as it was confirmed we would be going into lockdown, I decided I would be writing a poem a day. Then, March became April, and April became May. However, I persevered and I wrote a poem a day. This worked for me. As I had taken Poetry 1 and 2 as one of my core modules for my MA in Creative writing at Swansea university. My plans to write a poem a day worked. I had great feedback from my lecturers at the university. Three of the poems got published in the prestigious Wild Court. Not only this, I decided to submit the poems I wrote over the lockdown to Seren Books and I can proudly tell you this… I have just agreed a contract with Seren, and they will be bringing out my poetry collection in summer of 2022.
What are you missing the most about our pre-Covid-19 world?
Attending writing events and meeting others in my field. I miss that human interaction, that closeness. I miss the world when you would read Maya Angelou's poem 'The Mask' and understood. Now, we are all covered in masks and the world is confused.
What advice do you have for creatives who might be struggling for inspiration at this time?
There is nothing wrong with creating your own utopia. Just write and keep being creative. If you are not feeling up to writing then, try reading. You would be surprised where ideas come from. You know the other day I took a walk-through Sophia Gardens in Cardiff. I saw two squirrels playing with their nuts. When I got back home, all I could see were those two squirrels quarrelling, it inspired me to write this:
Evonda (Time)
Endlessly lost placing ribbons on our foreheads
portals into fairylands upon our return
they'll place us in Asylums
Our regeneration puzzling
grow, grow, growing.
Many junctions and mansions
no cars mentioned in transition
union of lingo conjoining
questioning the who, where, why we are deceasing
Our regeneration puzzling
grow, grow, growing.
At home, we spend our mornings watching
trees falling
ants holding their heads as if praying,
bugs, and spiders munching
woodpeckers diving on their beaks tadpole pleading
and there, beyond the greenery,
rabbits fiddling with their nuts
Our regeneration puzzling
grow, grow, growing.
Streams flowing
downhill frogs croaking
mating lizards heads shaking
starlings zigzagging, rhyming
feeding on skies piteous offerings
morning nuns dishing communions
Our regeneration puzzling
grow, grow, growing.
On a brown leaf
chameleon camouflaging
twisting tongue enticing kiss of death malaria carrying mosquito dying
waving goodbye
a fate sealed, sadly
yet,
Our regeneration puzzling
grow, grow, growing.
ENC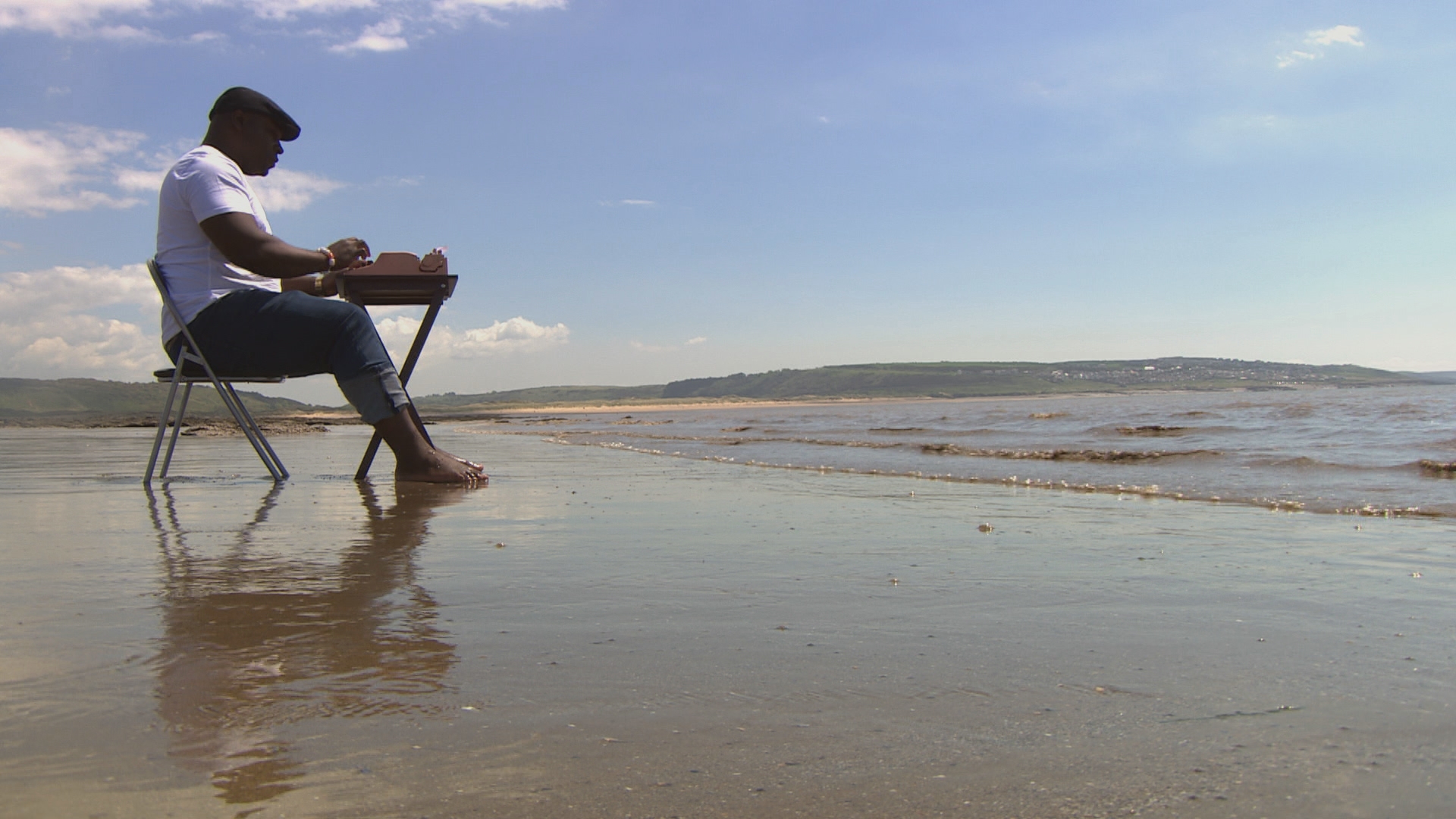 Could you share with us some fellow poets you have been inspired by and who sparked your initial interest in poetry.
Yes. When I first came to Wales all those years ago, I remember one evening I was invited to take part in a poetry reading. After the event, I was approached by a gentleman who introduced himself as Dr Grahame Davies. Dr Grahame is one of Wales' great writers. He took me under his wing and provided me with mentorship. On that same evening, I met with Dr Abdalla a Sudanese psychiatrist who had fled persecution from Sudan.
Dr Abdalla introduced me to Sufi mystics, and ancient Sudanese poetry. My very first play 'My mouth brought me Here' which was performed at London South Bank Centre in 2016 and at the Hay Festival in 2017 was a tribute to Dr Abdalla. I love Dr Abdalla, and despised Sudan for driving such a fine human being from the Sunshine of his home. In Cameroon, I met writers including George Ngwane who was my literature teacher in high school, and the late Bate Bisong (1954-2007) these are the giants who planted the seeds of literary creativity in me.
Last but not the list, when I was about eight years old, my brother bought me a Small book 'Swahili songs of love and passion' The poems in this book were written in Swahili and translated into English. I loved it so much so that a couple of weeks later, I wrote a poem dedicated to my mother. The problem is that once I read the poem out to my mother, Iya Efeti went into her room and she packed my tiny earthly belongings. My mother kicked me out of her house. You could say my first attempt at writing a poem gained me my first exile.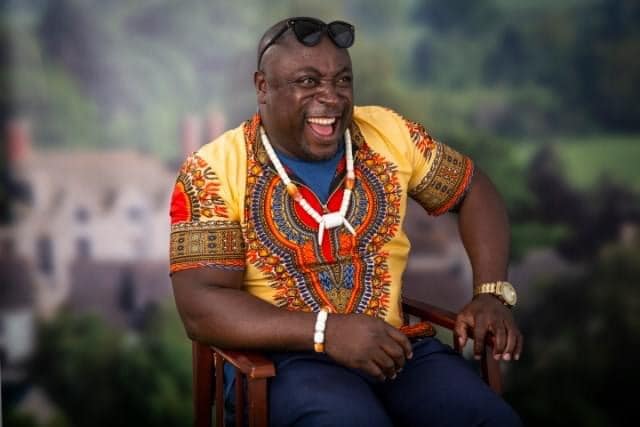 What do you think are some of the positives that have come out of 2020 – personally and professionally?
Personally, I have grown as a writer. Adapting my work and learned a lot about technology with the help of my daughter Jolie Iya Efeti who doubles as my first critic and technology guide. Personally, I am proud of my daughter. She is following my footsteps and has just left Wales for England to study English Literature, film, and Cinematography.
Professionally, 2020 so far has been good in terms of the strides I have made. I took part in the Hay Digital Festival 2020 in May and was interviewed by Peter Florence. I also took part in the European Literary Night organised by the British Council UK and Netherlands. I am now taking part in the Journeys Festival and being interviewed by Sophia A Jackson for the prestigious Afridiziak. And toda29 September 2020, I just received news that my publishers, Parthian Books, have sold the publishing rights of my autobiography I, Eric Ngalle: One Man's Journey Crossing Continents From Africa to Europe to a big publishing house in Nigerian. It is the dream of an African writer to make it into the Nigerian book market. And 2020 still has some few months to go.
From Cameroon to Wales – how did this come about?
Hahahaha. Wales was never on my radar. When I left Cameroon in May 1997, I was heading to Bruges in Belgium. It was only when I arrived Malta and asked for my transit flight then, I was told I had a one-way student visa to Russia. After two years and two months of living on the streets of Russia, buying, and selling fake dollars, dancing as a stripper from Stavropol to Sochi, Ivanova and eventually Moscow. In Moscow, the Cameroonian embassy rejected my citizenship arguing that I was not a Cameroonian on the basis that, I spoke French with a heavy accent. I was told to go and hand myself to the Nigerian high commissioner. I eventually bought the passport of a sixty-two- year old Zimbabwean.
I miss the world when you would read Maya Angelou's poem 'The Mask' and understood. Now, we are all covered in masks and the world is confused.
After five attempts of trying to leave Russia I was finally issued with what is known in Russian as a 'Srochnaya visa' Meaning the holder of this visa must leave Russia at the nearest border post. The problem I had now was that it was too obvious it was not my passport. At the time I had lost so much weight I looked like a stick insect. The owner of the passport Osmille Thambvani was a healthy-looking Zimbabwean from Bulawayo. I eventually left Russia having bribed an immigration officer who accompanied me to Sheremetyevo airport. And I left Russia in July 1999 traveling to Harare Zimbabwe via Heathrow, and Johannesburg. The rest of what happened next and how I got to find myself in Wales is in the first of my two part autobiography.
One thing I know for sure is that it were as if a mysterious courier had conveyed a message to my Welsh friends to expect me. For once we met, it was as if we had been waiting for each other. I was greeted with open arms, and my Welsh friend offered me a chair before saying: 'COESO Eric, here in Wales your light will shine and not under the gallows.'
How does Wales compare to Cameroon and are you still connected to your roots?
You see when I first came to Wales all those years ago, I had lost my name, I had been stripped of my nationality. All I had with me were my memories. The memories of why I had left my country Cameroon at such haste, the dark memories of Russia. In early 2001 I was invited to attend a conference on Literature and Trauma in Llandudno. As we were driving back from the conference I looked around and I was caught up in the beauty of the Welsh countryside. It reminded me so much of Buea, where I was born and where I grew up. The experience was so strong that I wrote my very first poem 'Between A Mountain and Sea' This became the title of my first poetry anthology which was published by Hafan Books in 2003. The last stanza reads.
'On a wet journey to Llandudno
Washing away pain and longing,
A re-born voice crying
Between a mountain and a sea.
Where voices echoed
Across the town's horizon
And conversation on common things
Wake me from my slumber
Then this poem
Will be over.
That for my home-coming
Between mountain and a sea'
ENC
I felt I was home, I had arrived. Ever since, I have grown to love Wales and Cameroon for different reasons. One, the place where I was born and where half of my umbilical cord is buried, and the other the place that gave me back my name, my voice, my identity, a platform, and thanks to it, my mother no longer cries at night.
Afridiziak Theatre News loves all things to do with the stage. Please tell us a bit more about your playwrighting.
When it comes to playwriting, I try to go back to my earliest childhood memories. I follow the rains of my dreams back to my mother's kitchen, listening as she told us tales of ancient mystics. My mother always started her stories with a song. Most of my plays starts with a song. A sort of invocation. When I am on stage, I am completely transformed. The ancestors guide me, I called them through these Bakweri / Bantu songs of ancient mystics. In a play like 'My Mouth Brought Me Here' A hunter comes across a skull in the forest, he runs at extreme speed to inform the king of his findings. The hunter lives in a society where telling lies is a taboo and the consequences is decapitation.
The problem is that, in this society no one knows what the truth is. So, in finding the skull, the hunter kind of predicts his own death. 'The Last Ritual' first performed at the Hay Festival in 2018 and Cardiff Book Festival 2018 is based on my last memory of Home, and the almost tragic events that saw me leaving home at such haste. 'Death on the third floor' performed at the Hay Festival in 2019 is almost autobiographical. It brings the memories of Human trafficking through lived experiences. It climaxes with an attempted murder in Pechatniki South Moscow in the Summer of 1998. Because of lack of funding I write for two characters. On stage, I move in and out of characters.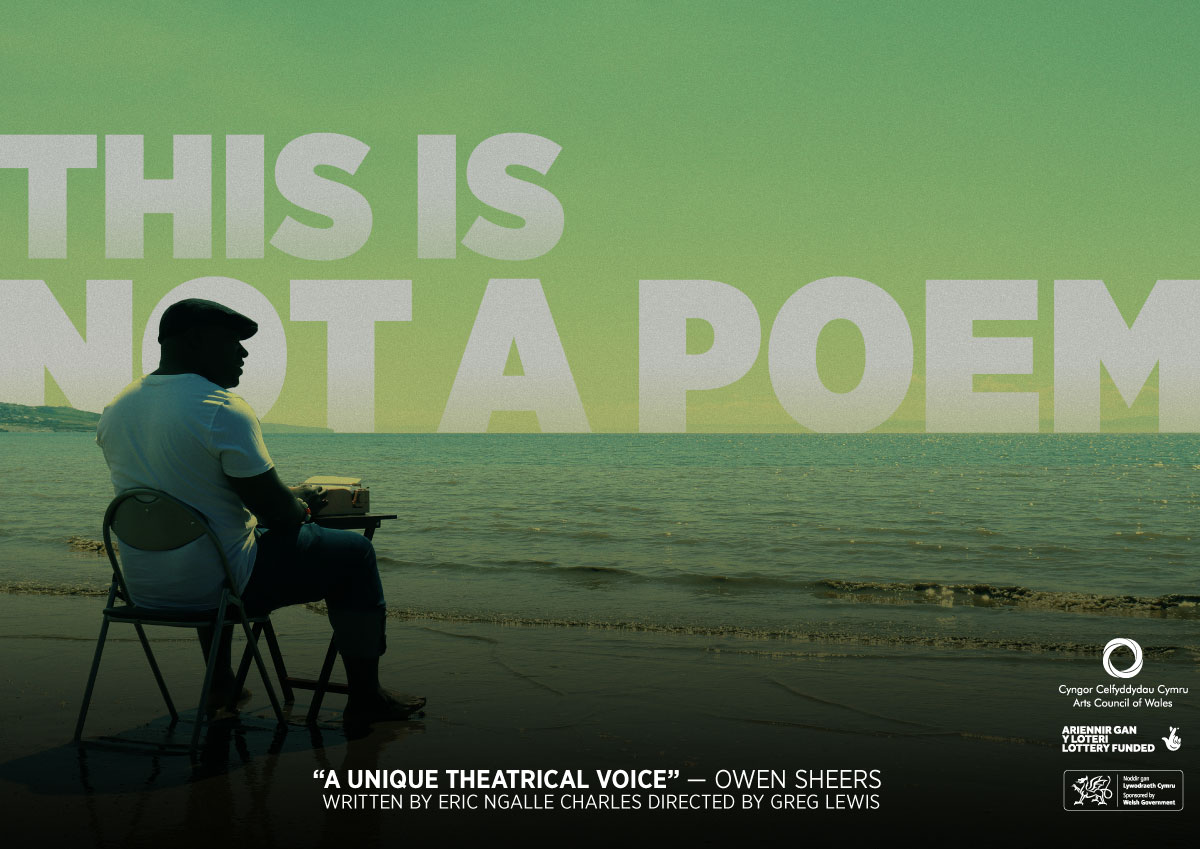 Can you tell us about your workshops on trauma and literature, please?
Yes. Since 2001, I have always been interested in the relationship between literature and trauma. How the former could be used to overcome the latter. Until March 2020, I was running these workshops with Dylan Thomas Centre in Swansea as partners. I realised early upon arriving in Wales that I was the only one who could tell my story. Sometimes, your voice could easily be lost under labels. By this I mean, instead of you being able to tell you story, you become part of a collective narrative. I work with Asylum Seekers, Refugees, victims of human trafficking etc. By giving these group of people a voice, I found my own voice. In 2017 I was awarded with the Creative Wales Award by the Arts Council of Wales for my work in Migration, Memory, and Trauma.
I have grown to love Wales and Cameroon for different reasons. One, the place where I was born and where half of my umbilical cord is buried, and the other the place that gave me back my name, my voice, my identity, a platform, and thanks to it, my mother no longer cries at night.
I keep a record of all the works produced, since 2003 with the help of Hafan Books, Swansea university and professor Tom Cheeseman I have edited and published almost six anthologies of poetry and stories that effectively give a voice to the voiceless. Until March 2020 I started working on a collection of short stories then, the pandemic hit us. People who participate in the workshops come from all over the world. They trying to make Wales their new home, their uniqueness, their diversity of languages. Sometimes we even joke of starting our own United Nations.
What are you currently working on?
I am working on my first novel 'Wajeli (Those who Came)' – a coming of age novel on the foundations of bildungsroman. It is keeping me awake at night, feels good to have a character that I have created. I submitted part of the novel for my dissertation. So far so good, I have one of Wales best writers MR. Jon Gower as my supervisor. I am also doing a virtual tour of 'The 3 Molas' which came out in July.
Tell readers why they should tune in for your Journeys Festival performance.
Come and experience a small bit of magical realism. Enjoy the transformative qualities of literary creativity. More importantly, I will be there to answer any question. Once again, let me take this opportunity to say thank you very much for choosing to interview me as part of the Journeys Festival. I will tell my mother to tune in on the 14th.