Amanda Wilkin is an award-winning playwright, actress and jazz and blues singer-songwriter from London.
In 2017 she was on the Royal Court and BBC London Writers' Groups. After touring Hamlet to 188 countries with Shakespeare's Globe, she wrote her first play And I Dreamt I Was Drowning, which was developed as part of the Talawa Firsts Festival 2018. She has since written and performed short pieces at the Sam Wanamaker Playhouse, The Little Sob as part of Dark Night of the Soul in early 2019, and Bessie Coleman as part of Notes to the Forgotten She-Wolves in early 2020.
I had a lot of solitary time last year, and it's strange to now be in front of an audience and be performing, but I'm so grateful to be doing.
She is under commission to Audible as part of their Emerging Playwrights Programme 2020 and to Headlong Theatre Company, where she is also Writer in Residence 2021/22. She is also part of the Young Women Opera Makers Aix-en Provence's Opera residency 2021/22. Recent work includes the audio play Recognition about the C19th's famous mixed race composer Samuel Coleridge-Taylor for 45North Ltd/Ellie Keel Productions (released 2021).
You have until 17 July to catch Wilkin in her five-star (read our review) one-woman show, Shedding A Skin, which is playing at Soho Theatre. Afridiziak Theatre News editor Sophia A Jackson where we discussed deciphering audience reactions through masks and how chocolate and kitchen dancing can cure everything.
How are you and how have you navigated through the strangeness of the global pandemic?
Right now, I'm trying to remember how I trained my body to be in peak energy levels for the evenings, for my show. I can't remember how we used to do it?! I had a lot of solitary time last year, and it's strange to now be in front of an audience and be performing, but I'm so grateful to be doing what I do right now. It's all still strange. For everyone, of course.
The title of your latest production is, Shedding A Skin. What is the background to that?
For me Shedding A Skin means shedding fear. The fear of taking up space, of being who you are unapologetically. And to be brave enough to connect with others. I wanted to write a play about the power of community. I'm really pleased that we can enjoy theatre in real life, again.
As the writer and performer of Shedding A Skin, how does it feel performing your work live on stage after theatre being dark for so long?
It is so weird to be in the theatre. But lovely. The first week of shows, I found it hard to adjust to looking at an audience in masks. Sometimes it's harder to gauge whether they're enjoying it. But you have to trust they are listening and to be honest I'm just happy they've come to watch. It's amazing to be with each other in a room.
What can you say to audience members who might not have ventured to the theatre since the pandemic? What does Soho Theatre have in place to alleviate anyone's concerns?
I need to say first that the Soho team are so welcoming, and I can see it's a priority for them to make sure you will feel safe. The theatre is following the guidelines of safe practice, so when you come in you'll be sat socially distanced, with your mask on during the show. And before you come into the theatre they've done an incredible job prepping the space and cleaning. Also, if you have to leave during the show for whatever reason and want to come back in, there are points in the play where you can do that. For me it's a relaxed, welcoming space, but one where the safety of everyone who enters is really important. I think they're doing a great job.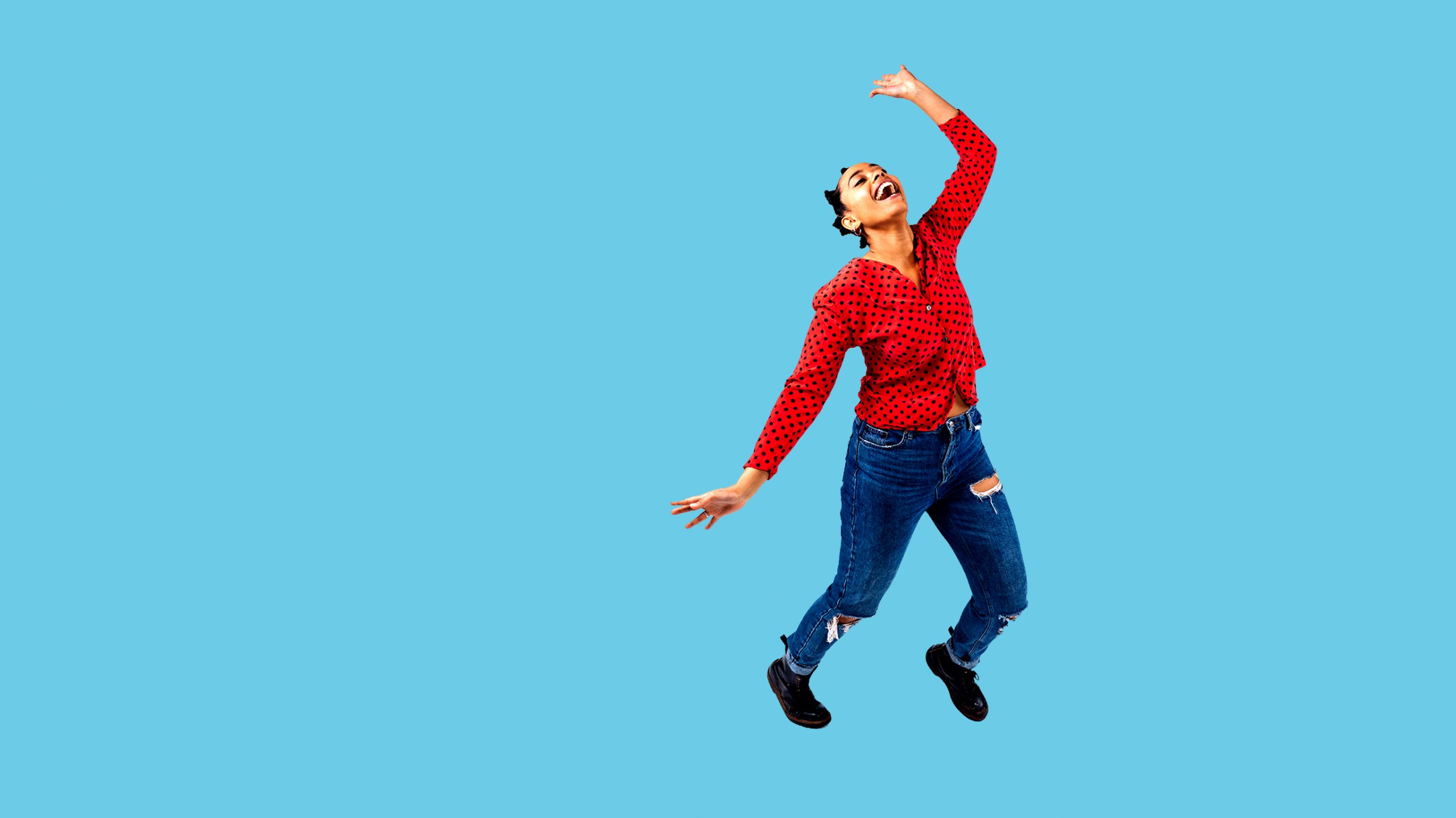 During the pandemic; have you felt less inspired or just as creative as ever under the current climate?
At first just as creative weirdly. Or maybe I just pushed myself because I didn't know what else to do. But then as time went on it was so hard to keep up. I think as a writer I feed on new interactions and new memories. I really missed that, and of course the stress of worrying about the health of my family and friends weighed heavily.
As an artist, how did you adapt to everything being online?
Zoom has been kind to me, allowed me to audition for roles, allowed me to take meetings about my writing. Of course, I missed the in-person meetings massively, but the arts have always been able to adapt. And we have had to during this time too. Just because buildings have been closed, it doesn't mean that storytelling stops. I am in awe of the people who made work online during the pandemic. And the people and companies continuing to work with their youth groups.
I managed to catch the online production of Typical via Soho Theatre. What online performances did you enjoy during the Pandemic?
I saw Typical too. I was very moved by the production. They all did an incredible job. I watched lots of European theatre online which I loved. It really breaks form, I found it exciting.
What positives have you taken away from being in lockdown?
Time for yourself. Boundaries! BOUNDARIES! Rest when you need to. Chocolate. Kitchen dancing is a cure for almost anything. And tell the people you love that you love them.
Following on from that, many are seeing the Pandemic as an opportunity for change. What changes would you like to see within the performing arts industry?
Respect for actors. Respect for freelancers. Pay people on time. We need more stories about and by people around the world. We need to support our migrant theatre workers.
Congratulations on winning Soho Theatre's Verity Bargate award. What does this mean to you to get this sort of recognition?
My eyes welled up when I held my playtext for the first time. I don't know how to answer this, it's everything. I am so grateful for this opportunity.
Why should Afridiziak readers come and see Shedding A Skin?
Because it's about the power of community. And acts of kindness. And about what we can learn from our grandparent's generation.