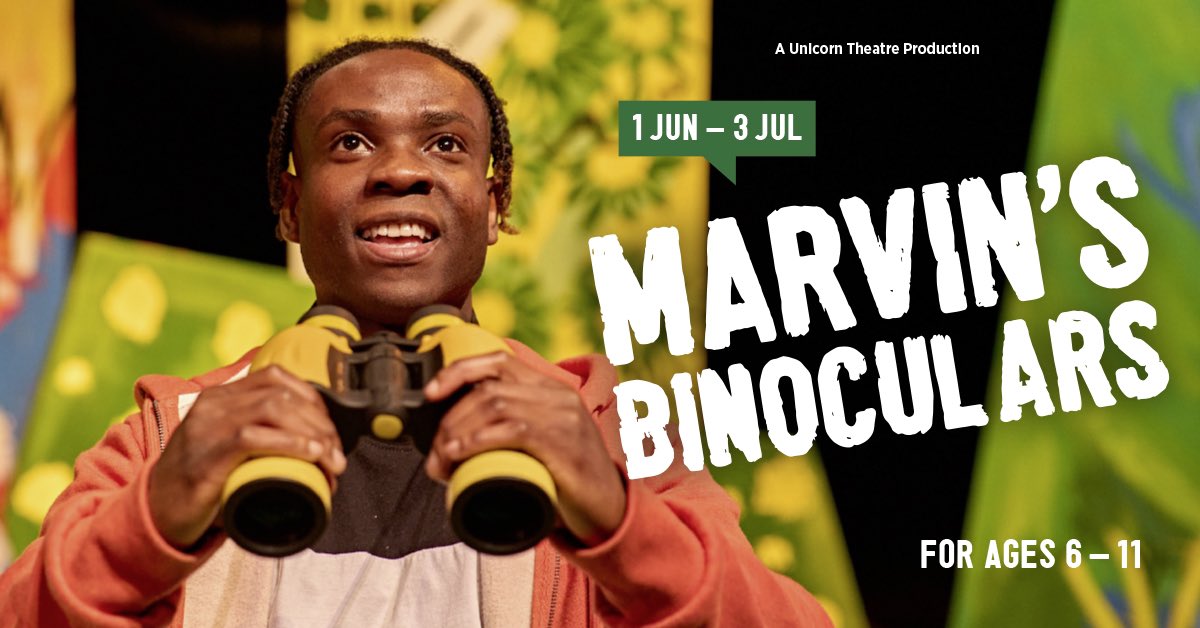 Get ready for a nature adventure this summer as our five-star show opens at our London Bridge home!
Marvin loves exploring all the parks around his London home in search of birds, bugs and animals. On his ninth birthday, he's overjoyed – his very own pair of a grown-up, pro binoculars! But then something terrible happens: he loses them, and to get them back he must face the park's most formidable resident… the intimidating park warden.
Join Marvin as he discovers wildlife and friendship in the most unlikely places. Touching on themes of racial prejudice, Marvin's Binoculars inspires children to explore and celebrate the outdoors in their local green spaces.