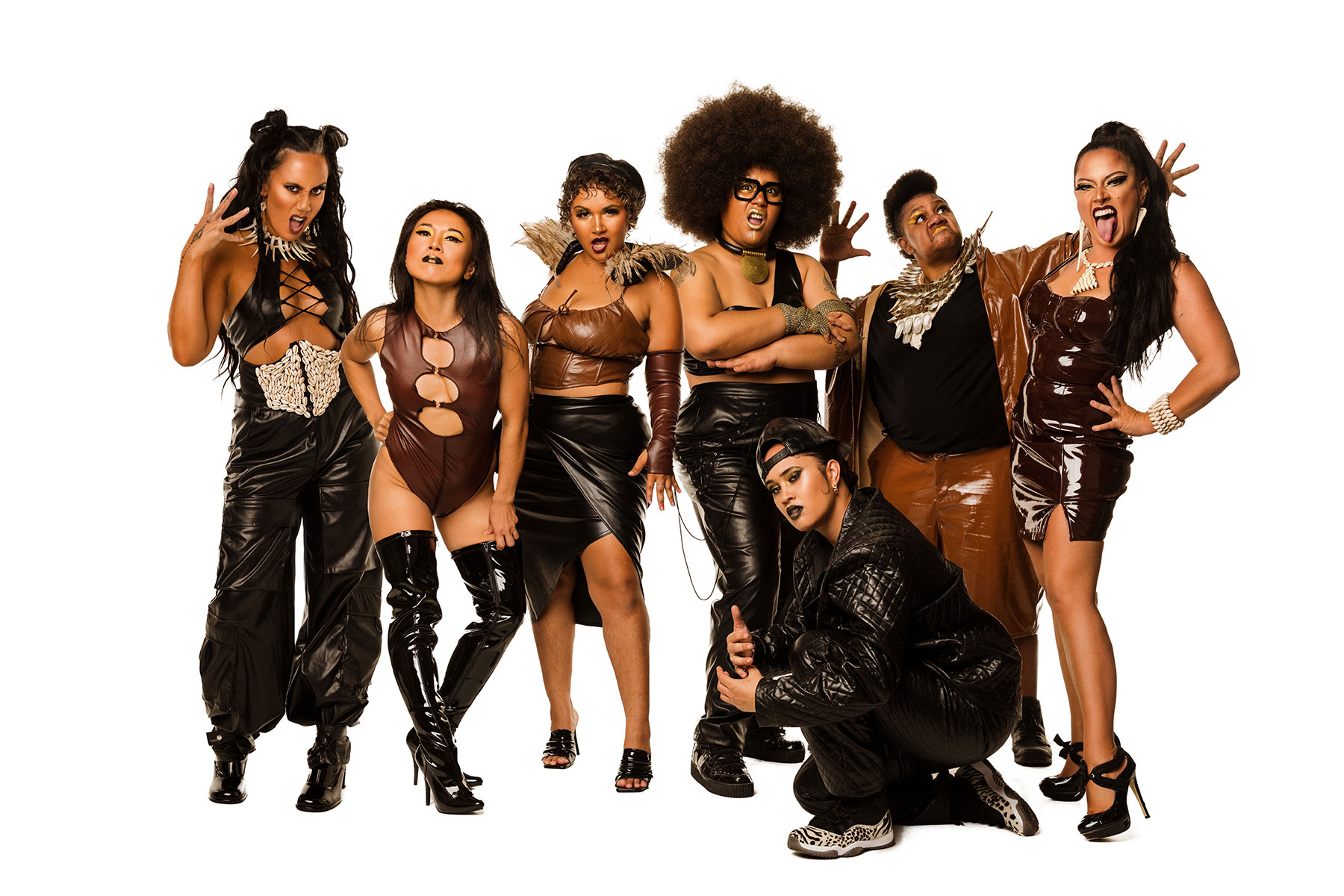 Rise and Shine Motherlovers! 
Hot Brown Honey are back with THE REMIX
"Fierce! Femme! Global First Nations!  Everything you love about the smash hit show, with extra sweet treats of radical fierce love and joyous rage" – Centrestage.
Steeped in the Word of The Mother and packing a punch of Hip Hop politics, Hot Brown Honey is an extraordinary production that spins tradition on its head, going above and beyond to challenge boundaries and embrace resilience. Equal parts theatrical masterpiece & social activism, a stellar posse of phenomenal World First Nations women smash stereotypes in an unapologetic celebration of our similarities & differences.
So get ready to laugh until you cry, clap until your hands bleed, dance in the aisles and shake every part of what your mama gave you. It's time to be the change we want to see.
NEED TO KNOW: Hot Brown Honey – The Remix plays at Belgrade Theatre from Weds 14 June to Sat 17 Jun 2023 | 75 mins | suitable for ages 15+ | 1 hr 15 mins