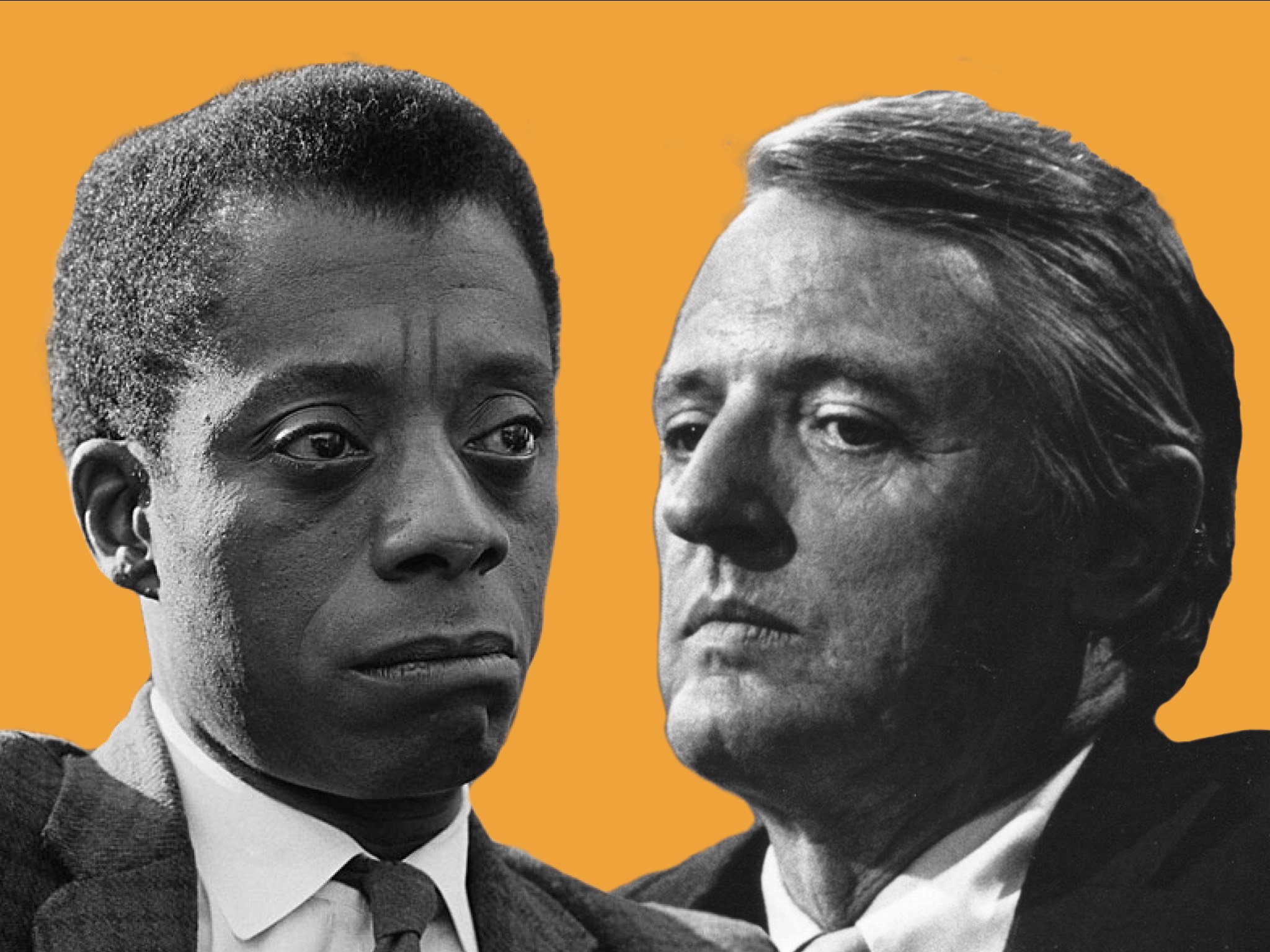 Adapted and directed by Christopher McElroen
Video and Graphics designed by Adam J Thompson
Christopher McElroen directs the UK premiere of the critically acclaimed off-Broadway show, Debate: Baldwin vs Buckley – a powerful and thought-provoking verbatim staging of the historic clash between author and activist James Baldwin and conservative, political commentator William F. Buckley Jr.
On 18 February 1965 James Baldwin, the leading literary voice of the civil rights movement was invited to speak at the Cambridge University Union in a televised debate. The motion was 'The American Dream is at the Expense of the American Negro'. Opposing him was America's most influential conservative intellectual William F Buckley Jr.
The stage was set for an epic confrontation that pitted Baldwin's call for a moral revolution in race relations against Buckley's unabashed elitism and implicit commitment to white supremacy. The production frames the live staging with a video of the original debate and reveals, 58 years later, the deep roots and lasting legacy of racial conflict that continues to haunt America today.
Reprising their roles are Teagle F. Bougere (Broadway's The Tempest with Patrick Stewart and Ivo Van Hove's The Crucible) as Baldwin and Eric T. Miller as Buckley and joining them in the cast from the UK is Christopher Wareham and Tom Kiteley
Debate: Baldwin vs Buckley began as an artistic response to the 2020 uprisings following the murder of George Floyd and the polarizing 2020 U.S. Presidential election. The United States was navigating race while simultaneously debating, in a very uncivilized fashion, who its next leader should be.
Debate: Baldwin vs Buckley was originally produced in October 2020 as a live-streamed event and broadcast in partnership with BRIC. Once live performances returned to New York, it was restaged for in-person performances and premiered March 5 – April 3, 2022, at the Great Room at the A.R.T./New York South Oxford Space in Brooklyn.
Following performances in fall 2022 at Queens Theatre and Brooklyn's Old Stone House, Debate: Baldwin vs Buckley will complete its Five Borough tour of New York City with performances in the Bronx, Manhattan and Staten Island in spring 2023.
The company will be hosting a series of post-show talks (Tue, Wed, Fri and Sat. mat) with the actors and guest hosts (to be announced) where they will discuss what has changed, and what has remained the same, in the US and UK race relations since the original debate. And, why this debate is still relevant in both countries 58 years later.
Stone Nest is an old building and unfortunately cannot currently accommodate electric wheelchairs. We can accommodate manually operated wheelchairs via a temporary ramp; please let us know that you are a wheelchair user when booking and whether a Companion will be accompanying you, and we will arrange a Companion ticket for you.
NEED TO KNOW: Stone Nest, 136 Shaftesbury Avenue, London W1D 5EZ from 15 March – 8 Apr 2023 | BSL interpreted performance 6th April