Film: bfm Film Club NO! The Rape Documentary Dir: Aishah Shahidah Simmons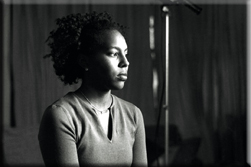 International Women's Month Special: If the black community in the Americas and in the world would heal itself, it must complete the work [NO!] begins.
Alice Walker, Pulitzer Prize Winning Author, The Color Purple
One out of three women in the United States will be sexually assaulted in their lifetime. NO!  an award-winning documentary, unveils the realities of rape, other forms of sexual violence, and healing in African-American communities, through intimate testimonies from Black women victim-survivors.  Formed through commentary , archival footage, performance poetry and dance;  NO!  sheds public light on what is a rarely discussed topic , including incest  and the way in which rape has been used as a weapon of homophobia .
NO!  will be introduced by Ayanna Serwaa, an Empowerment Therapist who actively works with groups, organisations and individuals to 'heal the scars of violence'
Winner "Audience Choice Award" at the San Diego Women Film Festival, and the "Best Documentary Award" at the India International Women's Film Festival.
www.NOtheRapeDocumentary.org
Institute of Contemporary Arts (ICA), The Mall (just off Trafalgar Square).

Tickets: £8 non-members / £7 concession / £6 members
Book: 0207 930 3647 or online at www.ica.org.uk
For more information visit www.bfmmedia.com
Contact Film Club Co-ordinator Nadia Denton at nadia@bfmmedia.com
15 March, 4pm