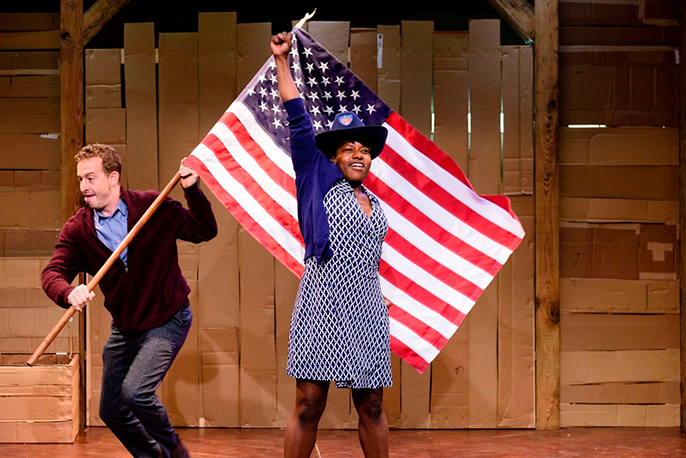 Race. Sex. Power politics.
The Off-Broadway smash hit show and must-see sensation of the Edinburgh Fringe
Named one of The New York Times 25 Best American Plays in the last 25 years
WINNER: 2017 Obie Award for Best New American Theatre Work
Scotsman Fringe First Award Winner
The Stage Edinburgh Award
Good morning, America! Welcome to Hanover Middle School, where a pair of teachers are getting down and dirty with today's lesson. Going round after round on the mat of American history, the duo tackles race, sex and power politics in this R-rated, kaleidoscopic and fearless comedy.
What starts as a regular teaching lesson about Civil War in the US, quickly descends into social and political commentary on race relations in contemporary America, where the teachers have as much to learn as the pupils in this classroom.
This poignant exploration of one of the most toxic of American legacies lands in London.
Contains nudity, adult themes and strong language.
Info: Underground Railroad Game is at the Soho Theatre from 4 Sept to 13 Oct 2018 | Book tickets