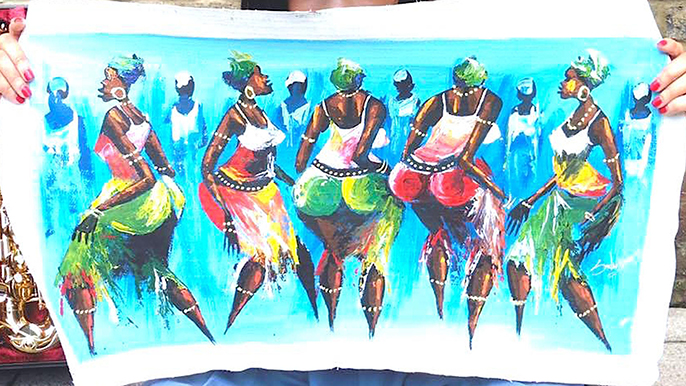 A poetic new play about jazz and love. Featuring contemporary African Art, original compositions and an exciting young cast.
AMLD Theatre Company presents this bold piece of new writing by talented young playwright Keshia Watson.
With music performed by Daniel Deej-John (Drums), Laur (Saxophone) and Cole Toury (Piano) and composed by up-and-coming singer/songwriter Nazarene.
Info: Pale Imitations is at the Rosemary Branch Theatre on 13 September 2016 | Book tickets