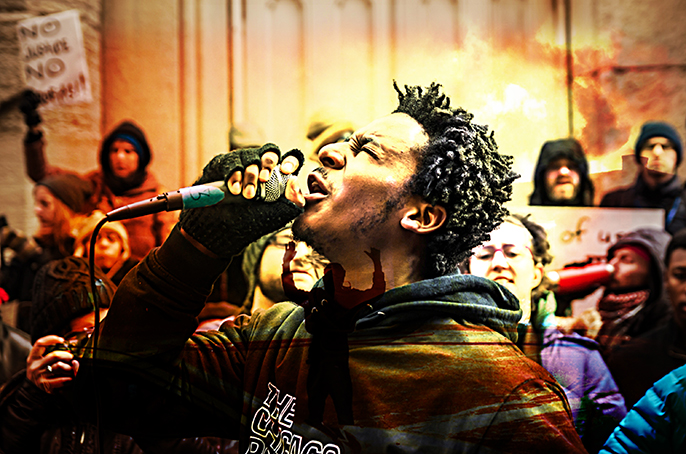 'Some poems are better written in flesh...'
After Wall Street and Tahrir Square, after ISIS and the NSA, after Ferguson and Eric Garner: here come the poets.
In a downtown poetry slam with a place on the team to be won, eight young poets prepare to do battle. But backstage it's all kicking off with love triangles, families to feed and wounds to rip open. And in the end, is it about winning – or finding the words that need to be said?
Director Nadia Latif reunites with American playwright Kristiana Colón for the follow-up to their acclaimed 2012 Arcola sell-out but i cd only whisper.
Info: Octagon is at the Arcola Theatre, 24 Ashwin Street, London E8 3DL from 16 Sept to 17 Oct 2015 | Book tickets