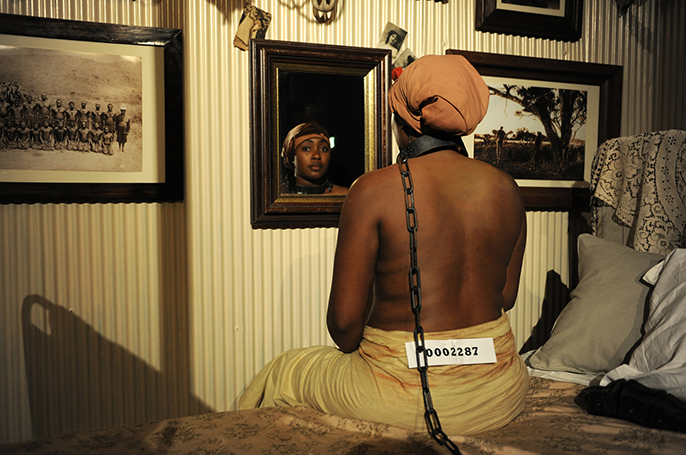 Exhibit B replicates the 'human zoos' and ethnographic displays that showed Africans as objects of scientific curiosity through the nineteenth and early twentieth centuries. Twelve tableaux feature motionless performers placed in settings drawn from real life. Collectively they confront colonial atrocities committed in Africa, European notions of racial supremacy and the plight of immigrants today.
As spectators walk individually past the tableaux, to the sound of lamentations sung live by a Namibian choir, a human gaze is unexpectedly returned.
This haunting installation, described by Peter Brook as 'an extraordinary achievement', sets out to subvert a disturbing phenomenon, turning the notion of 'exotic spectacle' on its head.
Exhibit B comes to London direct from its run at the Edinburgh International Festival.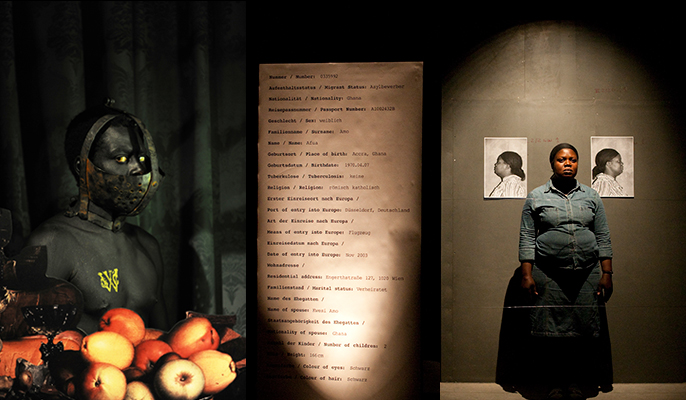 Info: Third World Bunfight/Brett Bailey – Exhibit B is at Shoreditch Town Hall from 23 to 27 September. Book tickets
Related links:
Third World Bunfight / Brett Bailey - Macbeth - after Verdi | 16 - 20 September 2014
Auditions open for Exhibit B