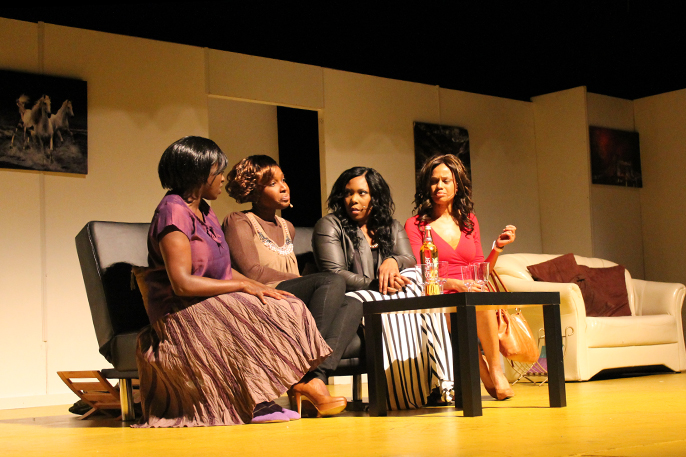 The girls are back in Alan Charles' smash hit musical comedy "Love Sax and all that Jazz". The show is now in its fifth year having done runs in London, Birmingham, Liverpool, High Wycombe, Sheffield, Oxford and Trinidad. The production chronicles the experience of five female friends as they navigate their lives as it pertains to love, sex and all that drama. Through music, drama, comedy and poetry you will be taken on a roller coaster experience of laughter and intrigue in this production that will uplift, inspire and edutain.
Five friends, five dilemmas, five years on, same old story...
Shanice has had enough, Lisa is quite contented, Louise can't find any, Kelly has way too much and Chantelle doesn't want any.
For the first time in five years the show will be coming to north London for two shows only at Millfield Theatre. The show which first opened at Albany Theatre in south London in Oct 2009 went on to do shows at Broadway Theatre Catford and Fairfields Hall both south of the river. The cast and crew are excited to be making their debut appearance in North London.
Info: Love Sax and all that Jazz comes to the Millfield Theatre on 7th Sept / 13th Sept 2014 | Times: Sun 6.30 doors 6pm | Sat 7:15 doors 6.45 | Admission Fee £17 | Online Special £16 | Early Bird before 7th Aug and Groups of 10 or more £15 ONLY AVAILABLE from focusarts@yahoo.co.uk or 07989 574 066.