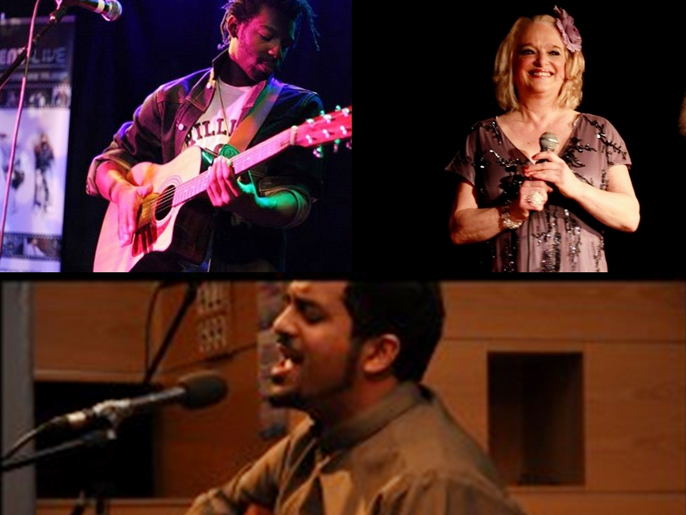 The world music, food and art inter-faith charity fund -raiser for Health Poverty Action is set to return to the Jewish Museum for a second success year. Last year's evening was a sellout affair and this year's event looks set to continue this trend has new artists have been introduced to the line up and they include the acclaimed vocalist and kirtan leader Nikki Slade along with Welsh dance and film duo, Alys Hughes and Elly Strigner, Jewish reggae singer David Sudwarts will also be appearing for the first time, sufi stars Silk Road will be returning, along with jazz vocalist Toni Green, accompanied by world jazz pianist Yosi Marshall, Italian singer/songwriter Lyra Veroli, Sebastian Blake (hailed by critics as Buddhist Prince) who this year is returning with his band after a recent appearance at Tate Modern's prestigous Hyperlink series this spring, folk singer Julie Helene Kvaerndrup is making her World Jamboree premier along with the welcome return of the charming Baha'i quartet and much more.
Whole Foods will again be contributing food for the event, along with Polish deli Belvedere Traditional, as well as chefs from around the world. They will prepare dishes from Italy, France, India, Japan, America and Angola.
The event will be introduced by several faith leaders, including Buddhist youth division leader Kiyoshi Inoue, Rabbi Natan Levy, and Iman Muhammad Al-Hussaini (close friends who often give talks about the importance of inter-faith dailogue). There will also be leaders of other faiths.
The event is being held in support of Health Poverty Action's women's clinics in Myanmar (formerly known as Burma) and Sierra Leone.
Info: World Jamboree is at The Jewish Museum 129-131 Albert St London, Greater London NW1 7NB, - 6-9.45pm on September 8, 2013. Book tickets