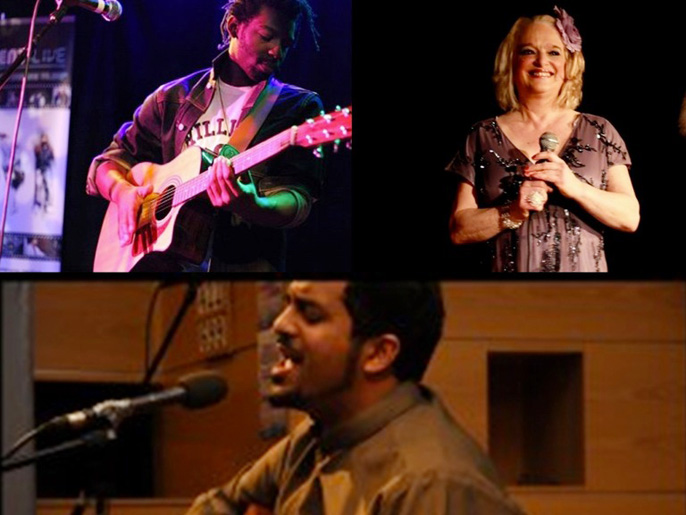 Join us for an inspiring evening of music and food from around the world, celebrating Londoners' diverse roots. Musicians and chefs from Buddhist, Muslim, Jewish, Baha'i and Christian backgrounds will come together in this special event in support of Health Poverty Action's women's health programmes in Sierra Leone and Myanmar. Performances by ground-breaking world music artists including Sebastian Blake, lead singer of Nichiren and hailed by some critics as 'the Buddhist Prince', Italian soul star Lyra Veroli, Yosi Marshall and his critically acclaimed jazz fusion group Momentum, jazz vocalist Toni Green the acclaimed London Youth Gospel Choir, Jewish reggae duo DeucE and SilkRoad's reknowned Faraz Yousufzai, whose music is described as 'Acoustic Sufi Soul'. With food from as far afield as Italy, Japan, France, Columbia Angola and Brazil World. Wholefoods will also be supplying food for the event. World Jamboree promises to be a memorable and enjoyable event.

Buffet dinner - vegetarian (not kosher supervised)
Admission £15, Concessions £12 Children under 5 free admission. From 5 to 16 £3.50 (includes entry to the museum galleries from 6 to 7pm and all meals)

Advance booking recommend
There will also be an opportunity to view the Museum's special exhibition World City: Refugee Stories, which presents the stories of refugees who have come to London over nine decades, from the 1930s until today, from countries as diverse as Poland , Hungary , Sri Lanka , Rwanda , Chile , and Cameroon . The exhibition runs from 20 June to 16 September 2012.
Info: 7pm, 9 Sept, The Jewish Museum, Raymond Burton House, 129-131 Albert Street, London NW1 7NB 3 minutes' walk from Camden Town tube
Related Links