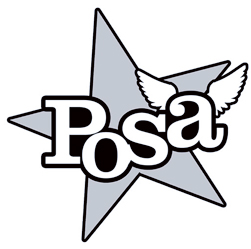 Pegasus Opera Company is looking for young people to be part of a new singing academy in Lambeth called POSA (Pegasus Opera Singing Academy). The academy will run weekly on Saturdays starting this weekend, 12 February and is specifically interested to targeting young people aged 14-19 Saturday's 1-3pm. There is also a morning session for children aged 8-13 will attend 10am - 12pm. The weekly sessions are FREE to attend and will run for three terms across the year for three years, ending in 2014. POSA will take place at The Brix, St Matthews Church, Brixton SW2 1JF

This is an exciting opportunity to perform with other young people in a fun and friendly atmosphere and a chance for the children to discover their hidden talents. 8-19 year olds will work with Pegasus Opera's pool of professional vocal trainers to help find their singing voice. Whether you sing on stage or in your bedroom all children are welcome and no previous experience is necessary.

The children will learn an eclectic mix of different styles of music including R&B, pop, gospel, rap, classical and musical theatre. It will be an opportunity to improve young people's performance techniques, build their confidence and enhance their communication and team working skills. There will be masterclasses from specialists in dance, acting techniques and music composition and finally, an end of term showcase live on stage in front of friends, family and influential people from the stage and music industries.

If a young person already has singing, music experience or have taught workshops before then POSA are also looking for volunteers to support the workshop leaders and for their Youth Forum. Pegasus Opera welcome input from the young people to suggest ideas about what the singing academy could do in the future. POSA tutors can also support the young people in gaining their bronze or silver arts award.

POSA starts on Saturday 12th February. The Brix, St Matthews Church, Brixton, SW2 1JF .



---
For further information please contact Project Manager, Talita Moffatt 020 7501 9501, talita@pegopera.org, visit the website www.pegopera.org