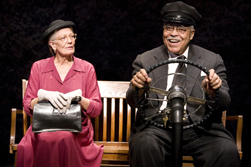 Two-time Tony Award® winner James Earl Jones (Hoke Coleburn), Tony and Oscar® winner Vanessa Redgrave (Daisy Werthan) and four-time Tony Award® winner Boyd Gaines (Boolie Werthan) will star in the critically acclaimed production of Driving Miss Daisy, at the Wyndham's Theatre.

The play, written by Alfred Uhry and directed by David Esbjornson, enjoyed a record breaking sell-out run on Broadway until 9 April this year. Design is by John Lee Beatty, costumes by Jane Greenwood, lighting is by Peter Kaczorowski , music by Mark Bennett and sound by Christopher Cronin. Driving Miss Daisy is being produced in the West End by Jed Bernstein and Adam Zotovich.

Driving Miss Daisy was written by Alfred Uhry in 1987 and debuted Off-Broadway at the Playwrights Horizons Theater. Two years later the play was made into a film with Morgan Freeman and Jessica Tandy. Uhry received an Oscar® for 'Best Adapted Screenplay' while the film was awarded 'Best Picture'.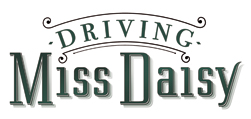 Driving Miss DaisyWhen Daisy Werthan, a widowed, 72 year-old Jewish woman living in midcentury Atlanta, is deemed too old to drive, her son Boolie hires Hoke Coleburn, an African American man, to serve as her chauffeur. What begins as a troubled and hostile pairing soon blossoms into a profound, life-altering friendship that transcends all the societal boundaries placed between them.
---
Info: Wyndham's Theatre, 32 Charing Cross Road, London WC2H 0DA | www.daisywestend.com