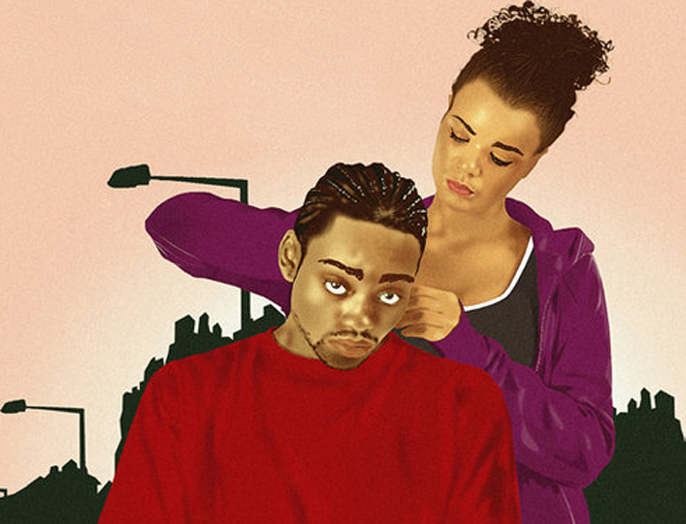 Set in an inferior London estate, told through rich, witty urban street slanguage, Estate Walls follows the story of Obi, a young writer who dreams of leaving his estate, but with bad boys Myles and Cain for best friends, there are bound to be setbacks.

As Myles and Cain plan another heist, Obi decides to opt out but his refusal to take part in their caper, and his growing love for a forbidden girl land him in a whole world of problems.
Three ghetto youts on de estate wall, whole day pass dey do na'ting at all, Dey fink dey bad cos dey fightin' 'n' brawlin', but one of dese mornin', one of dese mornin', one of dese mornin'..."
Inner City Theatre presents this gripping, poetic, thriller written by Artistic Director Arinze Kene, as their debut production directed by Ché Walker.

Free Post-show Discussions
Tuesday 28 September and Tuesday 5 October
A chance to put your questions and feedback to the creative team.
Estate Walls is a part of Omo London, Oval House Theatre's Nigeria in British playwriting festival.

Time: 7.45pm
Address: Oval House Theatre 52-54 Kennington Oval, London SE11 5SW
Info: www.ovalhouse.com
---
Related Links
Inner City Theatre
Afridiziak Theatre News interviews Arinze Kene 2010
Afridiziak Theatre News interviews Arinze Kene (2009)
Afridiziak Theatre News Theatre Talk with Che Walker and Roy Williams
Estate Walls - trailer