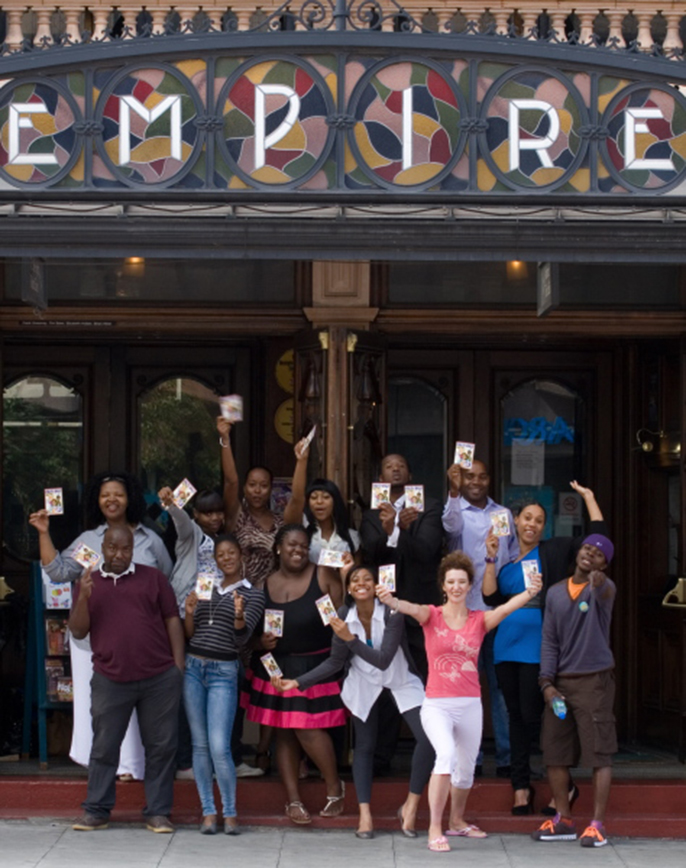 Strictly Bingo! is a play about winning and losing not only in the game of bingo but in friendships, desire, love and life. It is a comedy drama set in the East London 'Majestic' Bingo Club and is the first creative offering from Breaking Through.
The fifteen characters are divided between the staff and the regular customers who frequent the bingo club. Each character is unique, individual and has their story rooted in the essence of a 'typical' bingo goer, with all the emblematic behaviours and traits of those with a deep seated passion and love for the game.
The characters are completely diverse in their racial, cultural and generational compositions which lends to the dynamic realism of their personal situations and journeys throughout the story. Set totally in the bingo hall the game serves as an active backdrop to discover each characters individual wants, goals and objectives.
Breaking Through is the groundbreaking concept of director and actor Suzann McLean. Breaking Through is where fresh, raw, undiscovered talent and ambition are taken, nurtured and showcased to their maximum potential. Breaking Through - a course of 14 weeks - takes selected actors and puts them in the spotlight on stage in a fully produced play written by top writer Kofi Agyemang and directed by leading director Suzann McLean.
Info: Strictly Bingo, Hackney Empire Hackney Empire, 291 Mare Street, London E8 / 25 to 26 September, 2009 at 8pm / Kofi Agyemang / Suzann McLean / 07972 359 732 / yandt@ymail.com
Related links
ATN Interview with Russell Evans