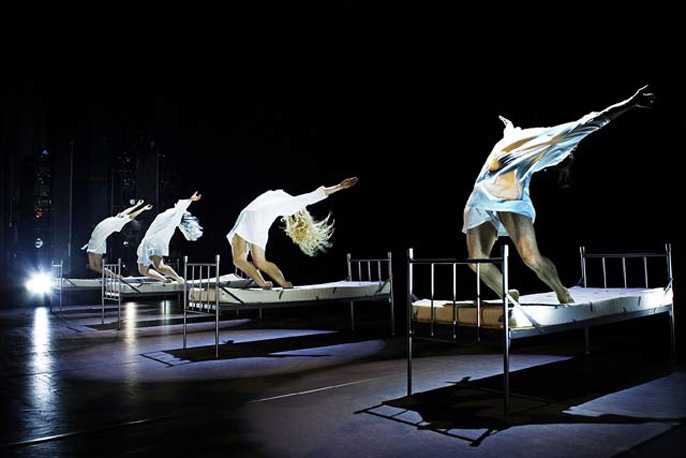 Insane in the Brain: A street-dance version of One Flew Over the Cuckoo's Nest by Dale Wasserman
Following their celebrated run at London's Peacock Theatre in spring 2008, Swedish company Bounce return with Insane in the Brain, their acclaimed production of One Flew Over the Cuckoo's Nest reworked as a feast of stunning street dance. Injecting a healthy dose of contemporary styles fused with breathtaking hip hop moves, Bounce once again present their powerful adaptation of the play by Dale Wasserman and novel by Ken Kesey.
In the confines of a psychiatric hospital, breakdance becomes a way of expressing freedom and rebelling against the iron rule of Nurse Ratched – who happens to be a ballet fan…
Insane in the Brain features a pulsating soundtrack with cuts from Missy Elliot, Dizzee Rascal, Gotan Project, David Holmes and Cypress Hill. Inventive set design and choreography are mixed with film and multimedia sequences to produce a fast-paced show that is funny, moving and packed with high-octane dance.
This production follows the self-titled Bounce, 2002's 'High-energy celebration'; that thrilled audiences at Sadler's Wells prompting a return invitation for this innovative crew. The company was formed in late 1997 by a group of Sweden's leading street dancers who formed a collective in order to explore different techniques of breaking, locking, popping, boogaloo and new school. Not afraid to use any style to create fresh and exciting work, Bounce also utilises lindy hop and tap, as these genres have influenced many generations of street dancers.
Based on the novel by Ken Kesey
Bounce is on tour from 15 September to 18 November.