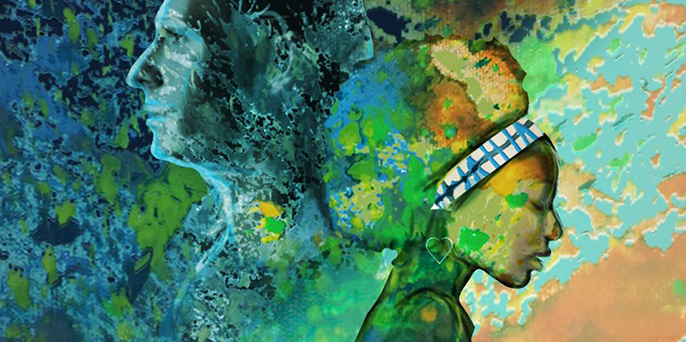 'Why do I have to represent a whole race when I just want to represent me?'
The Incident is a new play by Swedish playwright Joakim Daun that tackles belonging, migration, racism and power through an intimate love story spanning Sweden and Zimbabwe.
The Incident Play in London by Joakim Daun
*****"Powerful, relevant, controversial, open-ended." – Audience Member – National Arts Festival, South Africa
Can love can keep two people together when the stakes are raised? How 'progressive' are peoplereally, when they're confronted with difficult choices?
The Incident explores the realities of living in a different culture, far from family, support, and tradition. It takes a closer look at who we allow to belong in our societies and what it means to be an ambitious, non-white woman in a mostly white male-dominated society.
The Incident was created collaboratively between Swedish writer Joakim Daun and American Dramaturge Zoë Guzy-Sprague and group of Southern African theatre-makers.
The London run is directed by acclaimed Tonderai Munyevu and Arne Pohlmeier at Two Gents Production and stars Swedish actor David Weiss and British actress Cassandra Hercules.
Supported by the Swedish Embassy in London and by using public funding by Arts Council England.
Learn more about The Incident company.
Directed by: Tonderai Munyevu and Arne Pohlmeier
Dramaturgy: Zoë Guzy Sprague
Cast: Cassandra Hercules and David Weiss
Trailer by: Anton Califano
The Incident is at The Albany's Canada Water Studios from on 16 to 19 Oct 2018 -
book tickets |
The Incident is at the Poplar Union on 21 Oct 2018 -
book tickets