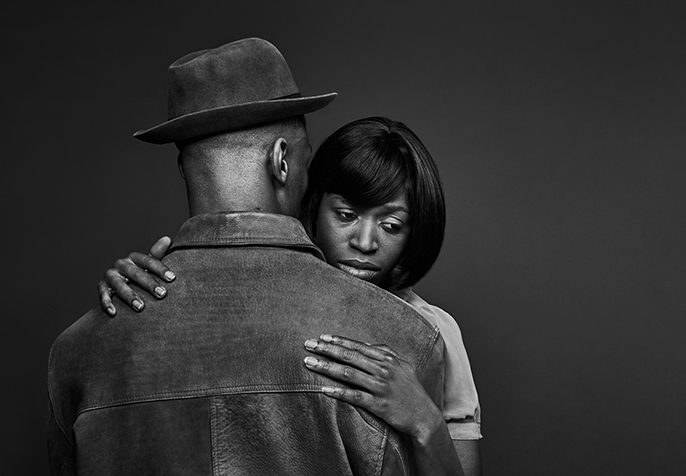 English National Opera presents the first ever staging of Porgy and Bess in the company's history.
One of the great landmarks of twentieth century music theatre, featuring some of the most iconic genre-straddling music ever written, Porgy and Bess will in October be presented in a new production for the first time in English National Opera's history. Rarely seen in a full operatic staging, this is the first such major new production of George Gershwin's masterpiece seen in London since the 1980s. James Robinson, Artistic Director at the Opera Theatre of St. Louis, will direct this, a co-production by ENO, Dutch National Opera and the Metropolitan Opera, New York. The 1935 "folk opera" will be presented anew in a realistic and hard-hitting account of life in the African-American communities of the 20th century Deep South. Baritone Eric Greene and Soprano Nicole Cabell take the title roles with one of the most popular conductors at work in the UK today, John Wilson, making his house debut.
Porgy and Bess tells the story of disabled beggar Porgy and his love for Bess as he tries to rescue her from the influence of her abusive lover Crown. With songs including "Summertime" and "I Got Plenty o' Nuttin" and "I Loves You Porgy", material from the opera has been reinterpreted by jazz and popular singers for decades.
Cast
Porgy Eric Greene
Bess Nicole Cabell
Crown Nmon Ford
Serena Latonia Moore / Gweneth-Ann Rand (27 Oct, 31 Oct, 10 Nov)
Clara Nadine Benjamin
Maria Tichina Vaughn
Jake Donovan Singletary
Sporting Life Frederick Ballentine
Mingo Rheinaldt Tshepo Moagi
Robbins/Crab Man Chaz'men Williams-Ali
Frazier Byron Jackson
Annie Sarah-Jane Lewis
Strawberry Woman Nozuko Teto
Jim Njabulo Madlala
Undertaker Whitaker Mills
Nelson Thando Mjandana
Peter Ronald Samm
NEED TO KNOW: Porgy and Bess opens on Thursday 11 October at 7.30pm at the London Coliseum for 14 performances: 11, 17, 19, 24, 26, 29, 31 October and 08, 14 November at 7.30pm, 13 and 27 October and 10 November at 6.30pm, and 03 and 17 November at 3pm | Book tickets | #ENOPorgy