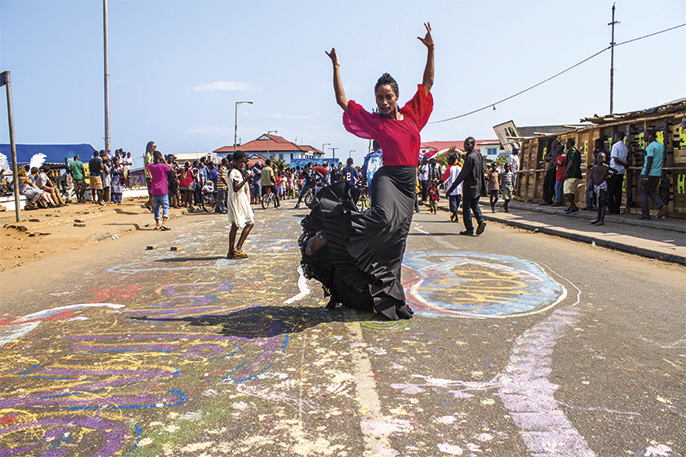 Yinka Esi Graves & Asha Thomas present Clay
La Macana present VEN
Sello Pesa presents After Tears or Alesandra Seutin presents Across the Souvenir
With bands Yaaba Funk (Mon) & Kioko (Tue)
Dance Umbrella' Guest Programmer Freddie Opoku-Addaie creates this festival-within-a-festival.  
A selection of exceptional companies and two live bands, with profiles that transcend Africa, Asia, Europe and South America, throw open the doors to Rich Mix. Presenting an ingenious, intimate mix of local and global experiences, this is a new kind of house party. 
Come and roam through performance spaces, identities and off the grid cultures. Turn up the amp and get Out of the System.