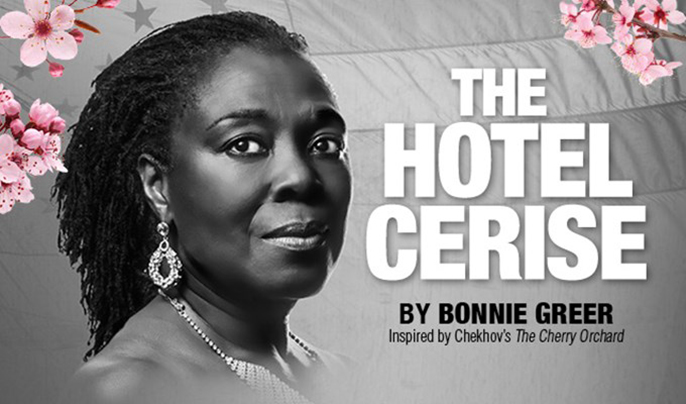 Michigan, USA. 2016.
As America's first black president ends his eight years in office - Anita Mountjoy risks losing her family's beloved hotel and cherry orchard, where Martin Luther King rested and Miles Davis played. Are the family keepers of this proud history, or simply trapped by its ghosts? Can 'the audacity of hope' survive?
Bonnie Greer's new play is set in and around the Hotel Cerise - a famous retreat for middle class black people during the time of segregation. It's a landmark and symbol - a place where Black America once felt welcome and safe...
Artistic Director of Theatre Royal Stratford East, Kerry Michael has announced the cast for the world première of Bonnie Greer's new play The Hotel Cerise, directed by Femi Elufowoju, jr. Inspired by Chekhov's The Cherry Orchard the production is a key part of the theatre's focus on commissioning new work and adaptations. Ellen Thomas leads the company, with El Anthony, Madeline Appiah, Michael Bertenshaw, Nicholas Beveney, Andrew Dennis, Abhin Galeya, Lacharne Jolly, Corey Montague-Sholay, Claire Prempeh, Alexis Rodney and Angela Wynter.