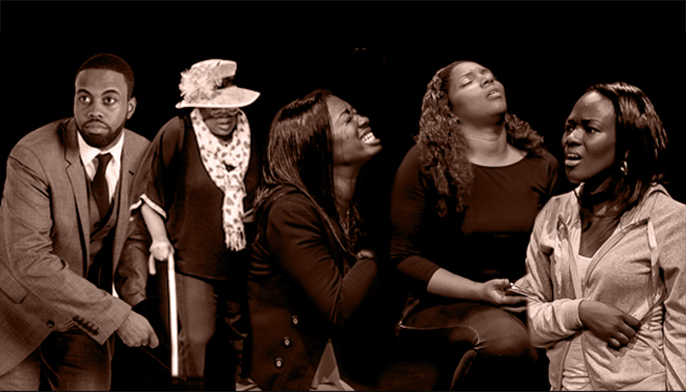 A play about betrayal, community and restoration. Richard and Samantha are the successful lead pastors of the Jesus Sanctuary church - whose recent success in growing members has caught the attention of Christian media​. Not to mention Rick is having a documentary made about his perfect life. Nothing seems out of place in their picture perfect world. But a storm is brewing.... as Samantha's desire for a ​baby​ threatens to overwhelm their family​,​ a scandal is exposed in the church, Richard's ex-wife returns to add fuel to the fire - drama and chaos ensues. Will their love, marriage and church stand? Or will their lives be broken forever?
​
T​his community play is written by Adesola Ajilogba, co - directed by Audrey Mark and produced by Ebony Torrington with a cast of volunteers from the Precious Seeds Community Group, so you're in for a real treat.
This play will make you laugh, cry and question what you have always believed to be true.
Info: Hidden Hearts Theatre presents All Churched Out from 30th - 31st October 2015. Doors open at 7pm, show starts at 7.30pm, Canada Water Culture Space - 21 Surrey Quays Rd, Canada Water SE16 7AR | Box Office: 0207 525 2934 / Book tickets / Tickets: £12 (conc £9 | Running Time: 1hr 30 mins, Interval - 15 mins #allchurchedout, #hiddenheartstheatre