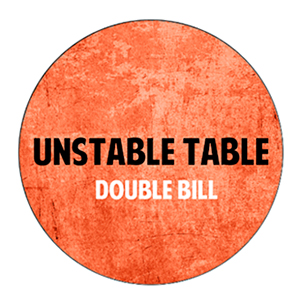 A double bill of new works in progress.
Lone Rangers
One female human discovers she is not alone.
So does the other.

Physical comedy Lone Rangers combines clowning, monsters and a lifetime supply of shaving equipment. How will our heroines survive the first chapter of their perilous adventure?
One for Sorrow
Keith has been awake for six days. He will do just about anything to avoid sleeping.

He's been talking to his grandmother (even though she's dead). He wants to bring her back (in spite of what she did). One for Sorrow is a darkly comic audience with a man confronting his lifelong nightmares.
Info: Unstable Theatre is at the Blue Elephant Theatre in Camberwell from 21-25 October 2014 | Book tickets
Related links
Janet Etuk - interview
(Wo)men in Me, Blue Elephant Theatre - review