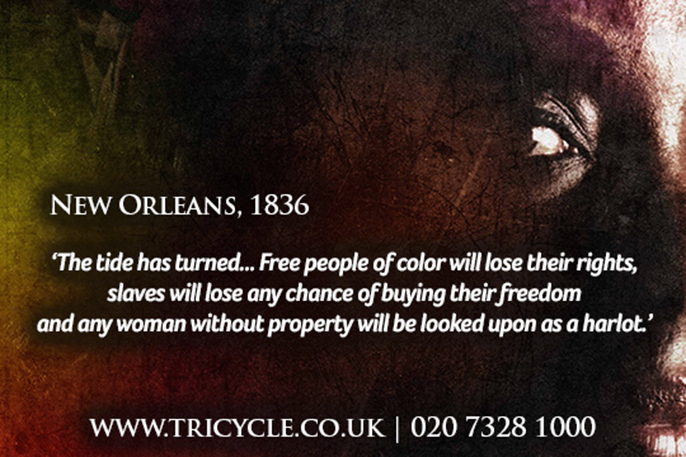 You may be the wealthiest colored woman in New Orleans but you built this house on sand, lies and dead bodies.
New Orleans, 1836. Following an era of French colonial rule and relative racial acceptance, Louisiana's 'free people of color' are prospering. Beartrice has become one of the city's wealthiest women through her relationship with a rich white man.
However, when her partner mysteriously dies, the foundations of freedom she has built for herself and their three unwed daughters begins to crumble. Society is changing, racial divides are growing, and as the household turns on each other in their fight for survival, it could cost them everything.
A bewitching new drama of desire, jealously, murder and voodoo.
Tricycle Theatre artistic director, Indhu Rubasingham will direct Ronke Adekoluejo (Odette), Ayesha Antoine (Agnes), Michele Austin (La Veuve), Martina Laird (Beartrice), Tanya Moodie (Makeda), Clare Perkins (Marie Josephine), Danusia Samal (Maude Lynn) and Paul Shelley (Lazare).
Info: The House That Will Not Stand is at the Tricycle Theatre from 9 October to 29 November 2014. Book tickets