16 Oct - 1 Nov
Solomon And Marion
Birmingham Rep (studio)

Written and directed by Lara Foot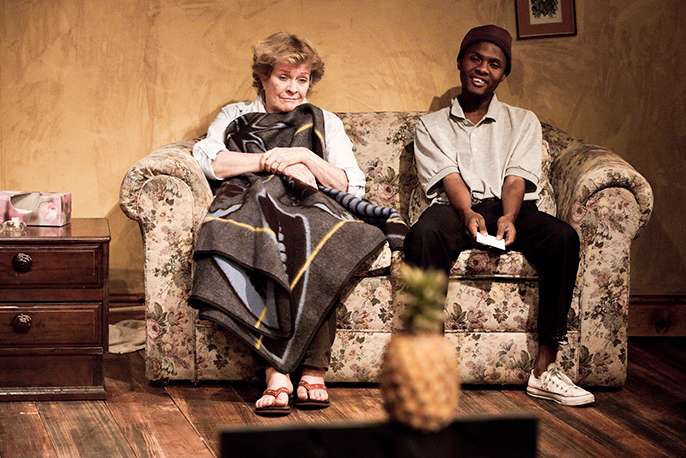 A powerful story of two injured souls searching for redemption in a fragile, post-apartheid South Africa, Solomon And Marion featuring Dame Janet Suzman and Khayalethu Anthony, opens at Birmingham Repertory Theatre from 16 October – 1 November.
In Solomon And Marion two very different characters, an ageing and heart-broken woman and a mysterious young man, each from opposite ends of the South African social spectrum, and each carrying stories of significant loss, are thrown together by extraordinary circumstances.
Marion has watched her life drain away. Isolated from her home and grieving for her dead son and lost husband, she's struggling to find meaning in a country that has been utterly transformed. But it's the only home she has ever known.
As the new South Africa braces itself for the inevitable protests and unrest that precede the 2010 World Cup finals, hope enters her life in the form of Solomon, the grandson of Marion's former servant. He says he wants to take care of her, but what is his real motive?
Info: Solomon and Marion is at the Studio, Birmingham Rep from 16 October to Saturday 1 November 2014 | Book tickets