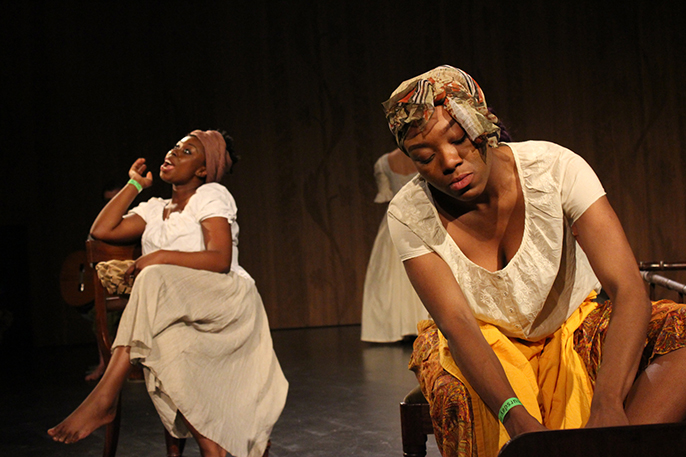 'It takes sixteen months for the sugarcane to ripen…After the sugar has cured – we are left with a dark brown block, this is muscovado'
Barbados, 1808. Enter Miss Kitty's parlour on the Fairbranch Plantation of St Lucy; house slaves Nanny G and Asa are preparing for the arrival of an important guest from England; Willa a young slave girl is desperate to be in the family portrait; Parson Lucy is holding religious tuition over tea and sugar biscuits; Field slave Elsie wants to remember how to dream again.
BurntOut Theatre presents 'Muscovado' by Matilda Ibini, an original play about the British involvement in the slave trade, performed at Holy Trinity Church, Clapham Common where William Wilberforce began his abolition campaign.
Set between the Abolition of the Slave Trade Act and the abolition of slavery, 'Muscovado' is about the tragedy of knowing freedom but never experiencing it; of finding beauty in the darkest shadows.
"Go to that room in your mind where your body can't follow. Lock the door and wait for me there."
The production features original music by emerging composer for theatre and television James Reynolds (ITV, BBC, C4), to be performed live by a choir. Playwright Matilda Ibini trained at The Royal Court, Soho and Arcola Theatres; she was recently awarded the BBC's Writersoom10 Award and will be resident playwright at Soho Theatre this year.
Info: 'Muscovado' by BurntOut Theatre at Holy Trinity Church, Clapham Common, SW4 0QZ, 7.30pm on 1,2,3,6,7,8,9,10 October. Buy tickets