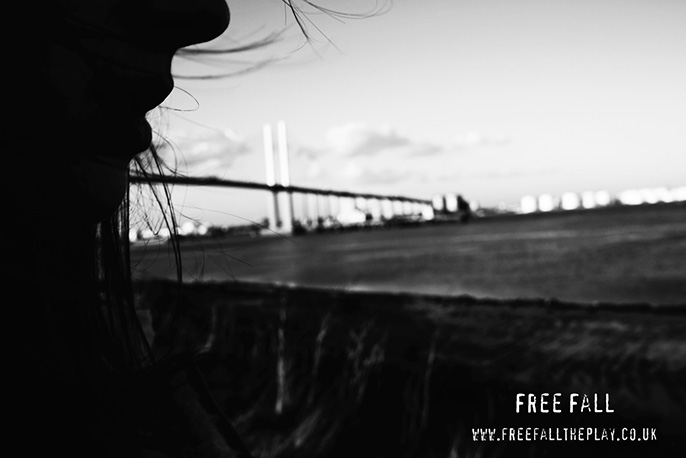 Fresh from the success of his debut play True Brits at Edinburgh Fringe and marking his first London run, Patel's hard-hitting new show explores humanity, desperation and hope as two strangers meet at the Dartford Crossing at midnight; one settled in for a night supervising the toll machines, the other intent on suicide. This multi-layered two-hander stars Maynard Eziashi and Molly Roberts.
They try to get you to make little changes, little things to get you by. Routines. Pills. But they aren't enough, it's too little paint over too many cracks.
Highlighting the complexities of mental health, loneliness and the impact of technological change, Free Fall charts an encounter between 23-year-old Andrea and 47-year-old Roland, whose lonely existences bring them unexpectedly together. Free Fall is directed by Bethany Pitts fresh from her Fringe First, Herald Angel and Stage Award for Spine at Underbelly/Soho and produced by the acclaimed Poleroid Theatre in association with Healthy Living Centre Dartford.
Info: Free Fall is at the Pleasance Islington, Carpenters Mews, North Road, London N7 9EF from 14 October to 1 November 2014 | (Tuesdays - Saturdays 7.45pm, Sundays 5pm) | Box office: 020 7609 1800