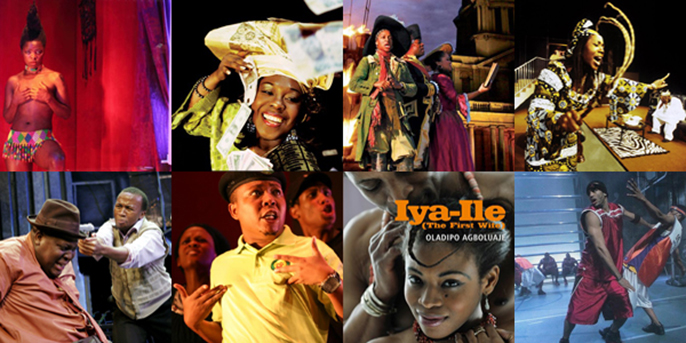 Three prolific International theatre-makers, writer Oladipo Agboluaje, South African theatre director Mpumelelo Paul Grootboom and composer Felix Cross MBE, are set to unleash a first-look at their new musical, a love-story that aims to 'infuse British music-theatre with diverse African influences' (Cross), at Afrovibes 2014.
Multimedia introductions by each artist - sharing their creative journeys and illustrious careers to date - will precede extracts of the new musical performed by cast members of Grootboom's touring production and Afrovibes festival highlight, Rhetorical. The audience will also have the opportunity to get up-close and personal during a discussion and Q&A about the forthcoming production.
Collectively Agboluaje, Grootboom and Cross have over fifty years of theatre-making experience and artistic influences from the Caribbean, Nigeria, Somalia, South Africa and the UK. Together they are bringing to life a new love story where the actors are singers, musicians and dancers. This Township-style storytelling is combined with poetry from the Horn of Africa and new genres of boundary breaking music from the continent to create a stormy love story in a style that has never been seen before.
Afropolitan Storytelling is a Nitro event part of the Afrovibes Festival 2014 in collaboration with UK Arts International, Stratford Circus and Theatre Royal Stratford East.
---
Related links
Afrovibes Festival at The Albany, 13-18 October 2014
Afrovibes Festival at Stratford Circus, 14-18 October 2014
Rhetorical at Stratford Circus - presented by Theatre Royal Stratford East, Afrovibes Festival, 14-18 October