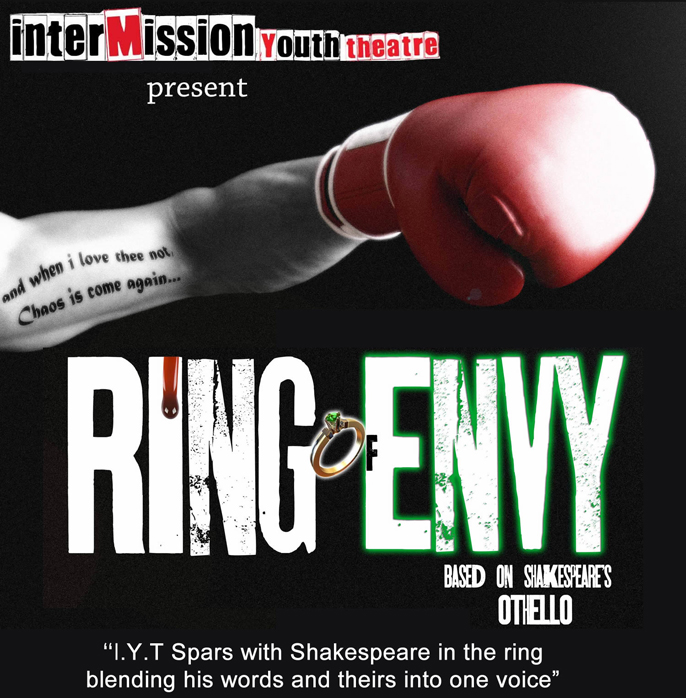 'Ring of Envy' is a modern re-telling of 'Othello'

Othello is a highly esteemed boxer at 'The Ring Youth Club'. The Championships are fast approaching and Othello chooses Michael Cassio - over his ambitious best friend Iago - to be his corner man. This sends Iago into a rage of jealously and he begins an evil and malicious campaign against Othello to tragic ends.

The play explores the universal themes of jealously, manipulation and revenge.

Having studied and workshopped Shakespeare's play with the company, Artistic Director, Darren Raymond, has taken their living language and used it in an engaging way to create a bold, fresh and cutting edge piece of theatre that Shakespeare himself would be proud of.

Devised by Intermission Youth Theatre, written & directed by Darren Raymond


Info: Ring of Envy is at St Saviours Church, Walton Place, London SW3 1SA from 24 Oct - 24 Nov 2012.
Related Links
The Playground by Intermission Theatre, review
10-10-10 by Intermission Theatre, review
Darron Raymond, Intermission Theatre, interview