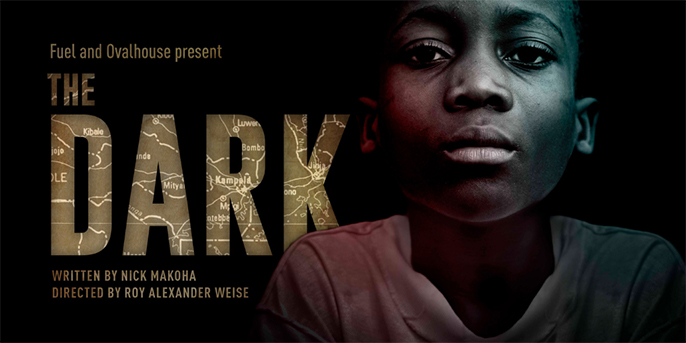 Ovalhouse and FUEL present The Dark by Nick Makoha.
The Dark - trailer
Video courtesy of vimeo.com
A new live literature experience by award-winning poet Nick Makoha. On a November evening in 1978 after eight years of civil war Nick Makoha and his mother fled their homeland of Uganda. Many people were displaced, thrown into unfamiliar environments and forced to find their new home in the world.
The Dark is Nick's own poetic retelling of his experience and that of others affected by it - a series of voices echoing from varying states of darkness. What unfolds is a story of those who find themselves exiled, with allegiances split between their birthplace and their new country.
NEED TO KNOW: The Dark is at Ovalhouse from 21 Nov to 1 Dec 2018, 7.30pm | Book tickets | Special £9 offer for Afridiziak subscribers for performances between 21 and 27 November. Enter 'DARK9' when booking tickets online and quote when calling box office 020 7582 7680.