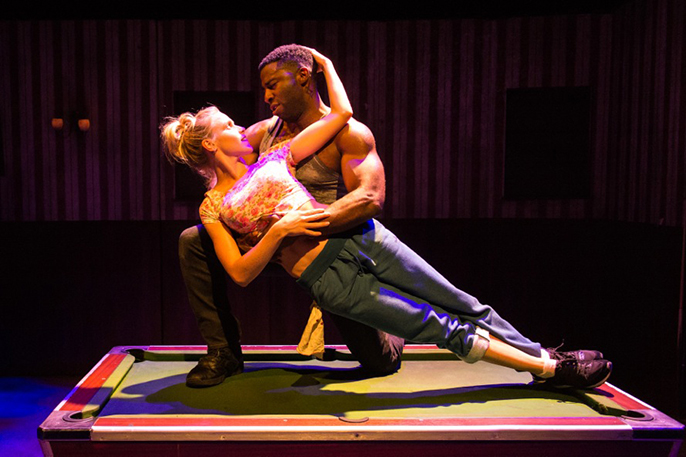 Frantic Assembly's award-winning production of Shakespeare's OTHELLO comes to Birmingham Repertory Theatre from 12 to 15 November.
Frantic Assembly's OTHELLO explodes onto the stage with this electrifying take on Shakespeare's most brutal and gripping thriller-tragedy of paranoia, jealousy, sex and murder. Fusing a taut adaptation of the classic text with its trademark hard-hitting choreography, Frantic Assembly takes a scalpel to 21st century Britain, exposing prejudice, danger and fear.
Set in Yorkshire during the race riots of 2001, a time which saw terrible divisions and some unexpected alliances. Othello's passionate affair with Desdemona leaves him open to jealousy and attack – with devastating consequences. Violence is a way of life and reputation is everything.
Mark Ebulue, recently of the RSC and a former kickboxer, will play the title role. The role of Iago will be played by Steven Miller, known for his four-year stint as Lenny Lyons in Casualty (BBC TV), with Kirsty Oswald (The Judas Kiss, The Winter's Tale) as Desdemona.
The production will be directed by Scott Graham, Artistic Director of Frantic Assembly, who won the TMA Award for Best Direction for the original production in 2008.
Info: Othello is at the Birmingham Rep from 12-15 November 2014 | Book tickets