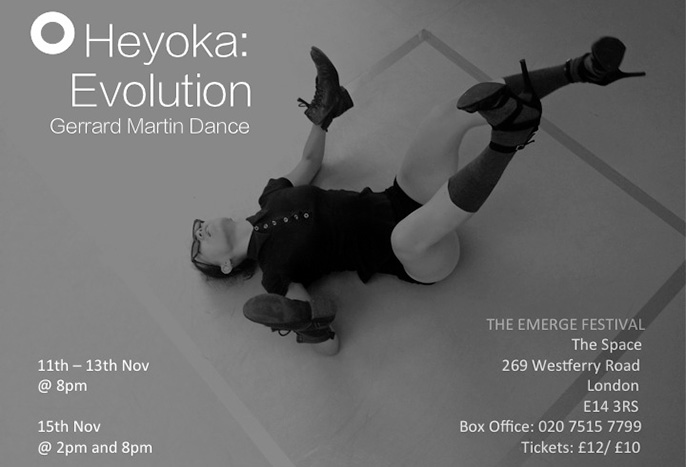 The EMERGE FESTIVAL returns to The Space, after the successful premiere of Emerge in 2012. At Emerge in 2013, we introduced 10 new dance works, over two weeks, choreographed by some of the most exciting, up and coming choreographers in dance. Many went on to perform at professional festivals and theatres across the UK after been seen at this festival and some went on to get Arts Council funding.
In 2014, the festival has grown to 3 weeks. Supporting 15 choreographers. As these are generally emerging choreographers, they are finding their choreographic and creative language, and the Emerge Festival is happy to take the risk to give them a voice and a chance to be seen.
The platform is one of the most unique choreographic opportunities available in the UK, offering a choreographer a 5 day run in London, choreographic mentoring, rehearsal space and technical, marketing support. This allows the emerging choreographer time to develop their piece in a creative supportive atmosphere.
Week 2 sees GERRARD MARTIN presents Heyoka: Evolution, a piece influenced by house dance & yoga.