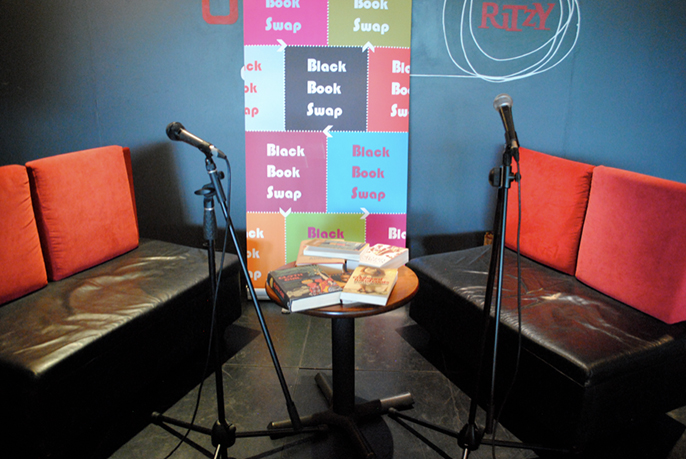 It's nearly that time again for Black Book Swap! We are delighted to bring you our 6th line-up of some wonderful authors and publishers. You will have the opportunity to network, purchase books for sale and swap books. Remember to bring along good quality books by black authors or about the black experience for the book swap area. There will also be the chance to buy some lovely gifts or treat yourself from the range of black businesses who will be promoting their products and services at Black Book Swap 6. Purchase your ticket now and take advantage of our early bird offer!
Featured contributors include:
Valerie Brandes, over 10 years book trade experience both in the UK and in the USA and holds an MA Publishing Studies at City University London. She left Profile Books to set up Jacaranda Books Art Music in 2012, feeling the need to explore publishing the kinds of books she longed to see and read but was having trouble finding. She bought her first title Fashion Africa in 2012, which was published in February 2014. Valerie is an ardent supporter of promoting racial and gender equality and diversity in the publishing industry. She is also on the committee for Fiction Uncovered.
Jennifer Makumbi, a novelist and lecturer in Creative Writing at Lancaster University. Her novel, The Kintu Saga was shortlisted and won the Kwani? Manuscript Project in 2013. It was published by Kwani Trust in 2014 under the title, Kintu. She has also won the 2014 Commonwealth Short Story Prize for her story, Let's Tell This Story Properly.
Dreda Say Mitchell, an award-winning novelist, broadcaster, journalist and freelance education consultant. Dreda was named one of Britain's 50 Remarkable Women by Lady Geek. She is the author of six novels, with her first book having been awarded the CWA's John Creasey Dagger for best debut novel – the first time a Black British writer has received this honour. Her third novel, Geezer Girls, was selected as one of the World Book Night reads in 2014. She has a degree in African history from the School of Oriental and African Studies, University of London and a MA in Education Studies. Her latest novel, Vendetta will be published in November 2014.
Stephen Thompson, a novelist, editor, journalist, publisher and lecturer in creative writing at the University of Winchester. His first novel, Toy Soldiers, a semi-autobiographical account of his adolescence, was published in 2000 and described by Hanif Kureishi as 'beautifully written, painfully honest and deeply affecting'. His latest novel, No More Heroes, about the 7/7 bombings, will be published in the spring of 2015.
Amanda Wilson, editor of Letters to a Young Generation, a collection of 13 letters from men who understand what it's like to be a black male growing up in the UK; from actors to MPs, fashion designers to athletes. Inspiring, witty, insightful and brutally honest, the writers of these letters share their personal experiences and words of wisdom with the boys who will become tomorrow's generation of men.
Info: Black Book Swap 6 takes place on Saturday 29 November 2014 at Pancras Square Library | Book tickets