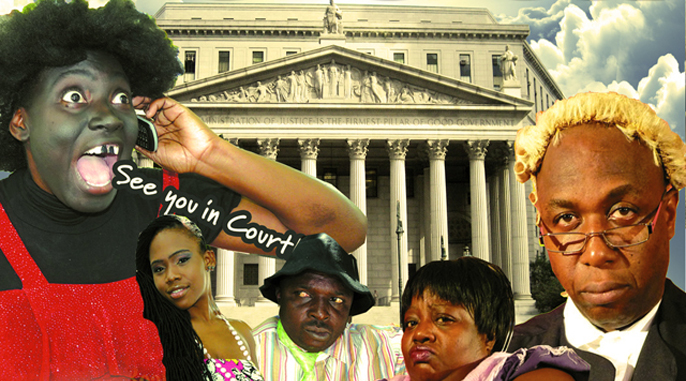 In the colourful life of Jamaican theatre, often the character created takes on a larger than life presence and in every way imaginable the character "Delcita" portrayed by actress Andrea Wright rings true to this phenomenon.
Don't miss out on this popular comedic sensation!
Delcita is ready to command the UK stage in her latest production "Courthouse Drama" (written by Paul Beale ) Andrea Wright
Delcita is even more colourful in this production. She is frustrated as the government has decided to use her as an experiment in a pilot "slow learning programme" to compound things her teacher has serious relationship issues and Delcita finds herself teaching her teacher life skills.
Delicita Is taking the Government to court, a little ambitious for her?
Court house drama will decide on many issues.
Be witness to the funniest play you will ever see at a theatre near you
Delcita will have you roaring with laughter, so get your tickets now!
Friday 29th November
Tottenham leisure centre
1 Philip Lane, London, N15 4JA
07950 440 010
Tickets: £26

Saturday 30th November
Second city suite
100 Sherlock Street, Birmingham, B5 6LT
012 1666 7610
Tickets: £25

Sunday 1st December
02 Academy Brixton
211 Stockwell Road, London, SW9 9SL
020 7771 3000 Tickets: £26