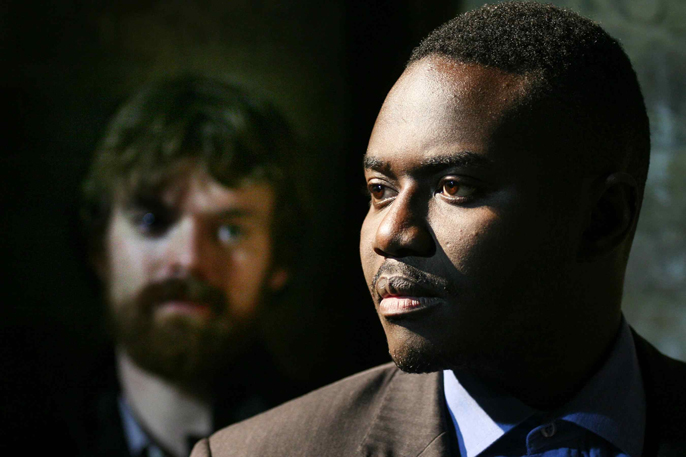 The Almeida Theatre in association with Talawa Theatre Company presents The Serpent's Tooth , a potent finale to King Lear , in an atmospheric promenade production in Shoreditch Town Hall's basement tunnels.

Commissioned by Almeida Projects – the Almeida's Creative Learning Programme – this is the Almeida's first off-site production since it returned to its Upper Street home a decade ago.

Written by David Watson (Flight Path, Bush) and directed by Talawa Theatre Company's Artistic Director Michael Buffong (Moon on a Rainbow Shawl, National, Crawling in the Dark, Almeida), The Serpent's Tooth is an imaginative response to King Lear, following the Almeida's acclaimed production with Jonathan Pryce.

King Lear and his family are dead, and in the aftermath of a cruel war the country is at a crossroads. As lawlessness descends, an imprisoned traitor awaits his fate. A prominent diplomat arrives to oversee the trial of this infamous prisoner. But with the guards resisting his authority and the threat of invasion growing outside, the visitor's purpose begins to unravel. In an unstable country, vulnerable to violence, what form does justice take?
Info: The Serpent's Tooth is at Shoreditch Town Hall, 380 Old Street, London EC1V 9LT from 7-17 November, 2012, 2.30pm, 7pm, 9pm