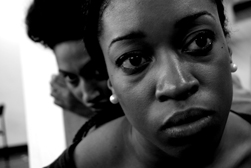 A Place at the Table is a powerful theatrical response to the on-going troubles in Burundi, Rwanda and the African Great Lakes Region. Featuring an all-female cast, predominantly from Central/East Africa, this intimate, immersive production explores the shockwaves from the 1993 assassination of Burundi's President Melchior Ndadaye backwards through colonialism to ancient legend and forwards to the Rwandan genocide and the continuing conflict in the Democratic Republic of Congo.

Each audience member is invited to take a place at a large table alongside the performers and to eat, drink and join a remarkable shared act of remembering and questioning.

Drawing on a range of sources including interviews with refugees and campaigners to UN Reports, A Place at the Table uses the powerful medium of verbatim theatre to create a uniquely personal experience that explores the subtle and dangerous relationship between history, identity and violence.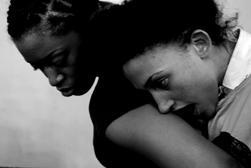 Burundi is a country with a rich but often tragic past – a tragic past that touched director Paul Burgess when his school-friend Charlotte Wilson was murdered by paramilitaries alongside her fiancé and 19 others when their bus was ambushed en route to Bujumbura (see www.cwmf.org.uk for more information).

Charlotte's brother Richard, whose book Titanic Express explores the issues surrounding the killings, is a key advisor on the project, along with several Burundian refugees and experts on the region.

A Place at the Table is not about that specific tragedy but is rather an attempt to understand its context.
---
Info: 7pm | A Place at the Table, Camden People's Theatre 58 - 60 Hampstead Road London NW1 2PY | www.cptheatre.co.uk