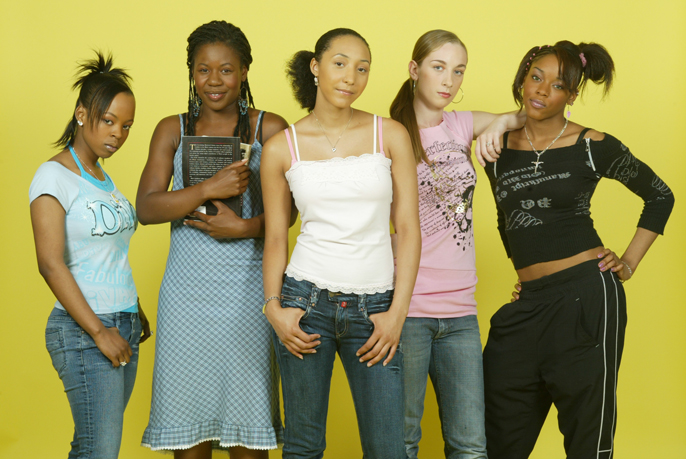 Following the huge sell out success at the Hackney Empire, Angie Le Mar's hit play, 'Do You Know Where Your Daughter Is?' comes to the Albany Theatre. This is a fast-paced production witnessing the tensions in the relationship between a mother and a daughter coupled with the devastating consequences of peer pressure. Exploring the reality of what happens when communication goes out the window, followed by rules, morals and finally love - the play features a cast of teenage actors in a hard-hitting and topical drama.
Angie Le Mar's direction of this piece breaks through the glass ceiling of British drama.
The acclaimed playwright also wrote recent sell-out productions 'Forty' and 'The Brothers', shown earlier this year on MTV Base.
In November 2009, 'Do You Know Where Your Daughter Is?' returns to the Albany Theatre in Deptford, south-east London for a limited run in association with Lewisham Council. Lewisham Council will be hosting a series of For Daughters workshops during October in a shop on Lewisham High Street to coincide with the play.
Dates: 2, 3, 4 and 7 November 2009
Time: Doors, 7pm for 7.30pm
Press night: Monday 2 November
After-show celebrity guest Q&A: Tuesday 3 November

Mothers bring your daughters for free: Wednesday 4 November
Ticket prices: Adult: £7.00 / Child: £5.00
Address: The Albany, 8 Douglas Way, Deptford, London SE8 4AG
Box Office: 020 8692 4446

Press information
For press information, images, review tickets and interviews with the cast and Angie Le Mar call Sophia Jackson on +447855 86 77 78 or email: sophia@afridiziak.com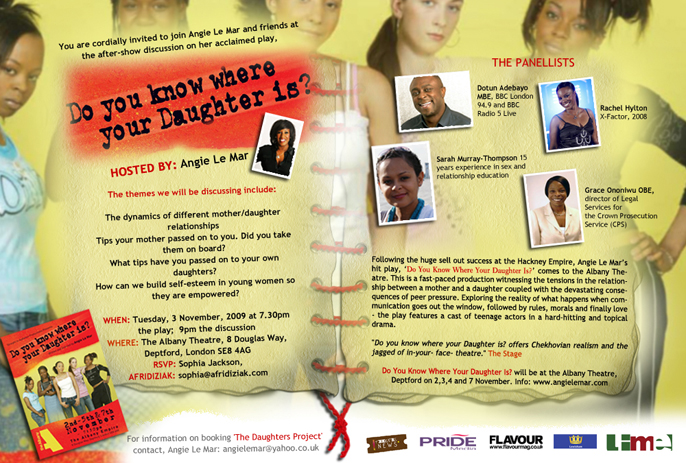 Related links
Official Do You Know Where Your Daughter Is – web page
The Albany Theatre
ATN review of Do You Know Where Your Daughter Is?