Michael X- a new play about politics in the 60's by Vanessa Walters, Afridiziak Theatre News blogger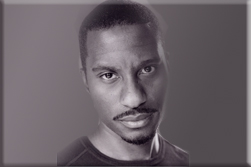 Michael X is a play charting the life of the controversial black power activist Michael de Freitas. He went from being a pimp and drug dealer in London's Ladbroke Grove, to disciple of Malcolm X following a chance meeting. As well as living a chequered and flamboyant life, Michael's death is also shrouded in controversy, after leaving London and fleeing to Trinidad, he was hung for murder. This compelling monologue will be performed by stage and screen star Clint Dyer, whose recent works includes Big White Fog, Almeida Theatre and ITV's Trial and Retribution.
The play is written by Vanessa Walters as a result of a year-long project called Between the Lines in association with The Royal Borough of Kensington and Chelsea. Vanessa Walters is an author and journalist, whose novels include Rude Girls and Best Things in Life. Her most recent publication is Smoke Othello, a creative collection inspired by the black history of West London. The production is directed by award winning director, Dawn Walton whose work includes Oxford Street and the Shining at Royal Court Theatre and The Blacks, Young Vic.
Dawn has recently been appointed Artistic Director of Eclipse Theatre. Following mass immigration of West Indians in the late 50's and early 60's the London Borough of Kensington and Chelsea including Ladbroke Grove, Notting Hill Gate and Westbourne Park witnessed injustice, racism and social unrest. Similar scenes were being played out in many inner-cities across the UK and indeed in America with riots and well known black activists like Malcolm X and Martin Luther King campaigning for civil rights. Michael X tells the tale of one man's experience set against the backdrop of social change.
Tickets are £5.00 (plus 50p booking fee if online). | To book in advance please call the | Box office on 0871 2715151 or online at www.carnivalvillage.org.uk | The Tabernacle Theatre | Booking information 020 7361 3204 or email arts@rbkc.gov.uk | 06, 10, 13, 17, 24 & 27 Nov '08 at 7.30-8.30pm